About the Editors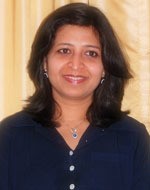 Subhra Priyadarshini, Chief Editor
Subhra Priyadarshini is a science journalist of over 25 years and the launch editor of Nature India. She launched Nature India in 2008 after a decade-long stint with mainstream Indian media. After a bachelor's degree in zoology from the Odisha University of Agriculture Technology, she majored in Personnel Management and Industrial Relations from Utkal University, Bhubaneswar, India. She is also a post graduate from the Indian Institute of Mass Communication and studied print journalism at the University of Westminster, London. Subhra has worked as a journalist with major Indian dailies The Times of India, The Indian Express, The Asian Age, The Telegraph, India's premier news agency Press Trust of India and Down To Earth magazine. She worked briefly for the Observer, London.
Subhra has been a British Chevening scholar, a Robert Bosch fellow, an IREX-UNESCO fellow and a Kavli Prize Media Scholarship awardee. Subhra received the BBC World Service Trust award for her coverage of the 'Vanishing Islands of Sunderbans' in the Bay of Bengal and the PANOS South Asia Media Excellence Award for her incisive coverage of climate change issues. She won acclaim in India for her coverage of the Orissa super cyclone in 1999 and the Indian Ocean tsunami in 2004.
Subhra has been on the programme and selection committees of the World Conference of Science Journalists and is a member of many national and international committees on science communication, science policy, environment and healthcare. Through Nature India's many workshops and outreach activities, Subhra trains scientists, healthcare professionals and journalists in science and health communication.