Meet the Editors
Professor Giorgio Russo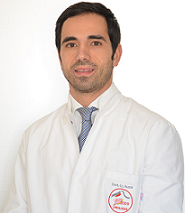 What is your current position?
I am currently Associate Professor in Urology at the University of Catania.
How did this become your focus area?
The topic has always been of considerable personal interest since I have always noticed a scientific lack able to give prestige to this important sector. This is why I have always been committed to improving the scientific aspect of this.
What piece of advice would you give to young scientists/labs/companies?
I would ask the pharmaceutical companies to focus more on the scientific aspects and only then on the economic aspects, in order to introduce on the market products that meet the needs of the patient and the clinician.
What important advice would you give to sexual medicine patients?
I would advise patients to learn more about their sex life and that of their partner in order to help the clinician understand more about their needs and suggest the best therapies.