Call for Papers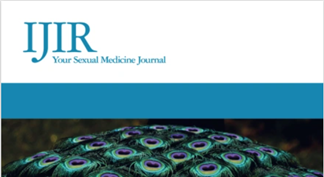 IJIR is planning a Journal Special Issue on Paraphilias guest edited by Dr. Safiye Tozdan.
This special issue focuses on covering different dimensions of paraphilias including biological basis, legal aspects, and therapeutical interventions. It consists of new empirical data - as well as (systematic) reviews on previous findings.
We are calling for original submissions/review articles covering all aspects of paraphilias:
Paraphilias in ancient and modern times
Phenomenology and classification of paraphilias
Interventions for (specific) paraphilias
Pharmalogical treatment of (specific) paraphilias
Assessment of (specific) paraphilias
Online interventions for (specific) paraphilias
Neurobiology of (specific) paraphilias
Paraphilias and sexual offending
Legal aspects of paraphilias
BDSM
Studies or reviews particularly including:

Exhibitionism
Frotteurism
Voyerism or
Necrophilia
If you are interested, we suggest submitting a brief proposal/abstract to the editors, at s.tozdan@uke.de.

Relevant papers can be submitted via the Manuscript Tracking System by July 31st, 2022 by selecting the Special issue S.I.: Paraphilias.

Please note: all submissions will be evaluated for relevance to the Paraphilias theme and be subject to peer review.

Instructions to authors are available here.