Editorial Board
Our Editorial Board Members work closely with our in-house editors to ensure that all manuscripts are subject to the same editorial standards and journal policies. Editorial Board Members are active researchers recognized as experts in their field. Our Editorial Board Members handle manuscripts within their areas of expertise, overseeing all aspects of the peer review process from submission to acceptance. To learn more about our collaborative editorial model, read this editorial from 11 October 2019.
Interested in joining the editorial board?
We will be expanding our editorial board as the journal grows. If you are interested in becoming an Editorial Board Member for Communications Biology, please complete this Google form. If you are unable to use Google forms, you may contact us with your CV and/or link to your lab webpage, the subject areas you would like to cover for the journal, and a brief statement about why you are interested in an editorial board member position. Please note that your personal information, including name and email address, will be kept by the in-house editors for the sole purpose of identifying potential editorial board members. If you would like us to delete your information at any time, please contact us.
Editorial Board Members
Biochemistry, Biophysics & Structural Biology
Bioengineering, Biotechnology & Methods
Cancer
Cellular Biology
Computational Biology
Ecology & Evolution
Genetics & Development
Metabolism & Physiology
Microbiology & Immunology
Molecular Biology
Neuroscience
Plant Sciences
Ross Bathgate
orcid.org/0000-0001-6301-861X
Research areas: G protein-coupled receptors, peptides, cell signaling, drug development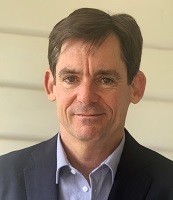 Professor Ross Bathgate is the co-leader of the Discovery Science Theme at the Florey Institute of Neuroscience and Mental Health and is an Honorary Professorial Fellow in the Department of Biochemistry and Molecular Biology at the University of Melbourne, Australia. He is a molecular pharmacologist with broad expertise in bioactive peptides and their G protein-coupled receptors (GPCRs). A major focus of his lab is understanding the interactions of peptide ligands with their GPCR targets for the development of peptide-based drugs and utilizing structure-based drug design to develop novel therapeutics. His GPCR-targeted drug development research involves many potential therapeutic areas including cardiovascular disease, fibrosis and neurological disorders. Additionally, his lab develops recombinant viral systems involving approaches to target neuropeptide GPCRs and novel modified chemogenetic and optogenetic constructs for dissecting neural circuits.
Lab webpage
Krishnananda Chattopadhyay
orcid.org/0000-0002-1449-8909
Research areas: Biophysics, structural biology, fluorescence spectroscopy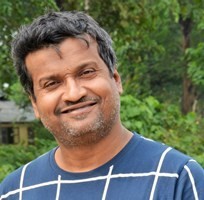 Dr. Krishnananda Chattopadhyay is the Head of the Structural Biology and Bioinformatics Division at the CSIR-Indian Institute of Chemical Biology (IICB), Kolkata, India. He is also a Professor of the Academy of Scientific and Innovative Research. His group works on protein folding and aggregation and their implications in neurodegenerative diseases, using a variety of computational, biochemical, biophysical and analytical techniques. He is particularly interested in developing applications of single molecule fluorescence spectroscopy to monitor the early and unexplored events of protein aggregation. Krish obtained his PhD from Tata Institute of Fundamental Research, Mumbai. During his post-doctoral studies with Professor Carl Frieden and in close collaboration with Professor Elliot Elson at the Washington University School of Medicine, he studied the conformational dynamics of the unfolded states of a protein under single molecule resolution using fluorescence correlation spectroscopy (FCS). Before joining IICB, he worked as a Senior Scientist in the Product Development group at Pfizer Global Biologics, Saint Louis. He is the recipient of Royal Society of Chemistry and IUSTF fellowship awards.
Lab webpage
Marco Fritzsche
orcid.org/0000-0002-8712-7471
Research areas: Immunology, mechanobiology, biophysics, microscopy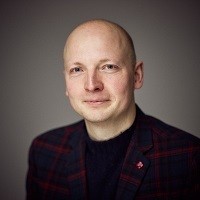 Assoc Professor Marco Fritzsche leads the Biophysical Immunology Laboratory (www.bpi-oxford.com) between the Rosalind Franklin Institute and the Kennedy Institute for Rheumatology at the University of Oxford, UK. The BPI Laboratory aims to unravel the impact of biophysics and mechanobiology on the human immune response in health and disease. For this mission, the BPI lab develop custom-built microscopy technology at the interface of biophysics and immunology. Dr. Fritzsche holds a MSc in theoretical physics and conducted his PhD in experimental biophysics and cell-biology at the London Centre for Nanotechnology at the University College London, UK. He performed his Postdoctoral work at the University of Oxford in close collaboration with the Howard Hughes Medical Institute Janelia Farm, USA.
Lab webpage
Noriko Hiroi
orcid.org/0000-0002-0214-373X
Research areas: Quantitative biology, systems biology, biophysics, biothermology, microfluidics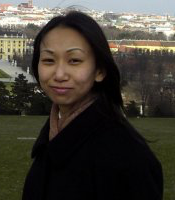 Prof. Noriko F. Hiroi received her Ph.D. from the University of Tokyo, Graduate School of Medicine. After graduated the Ph.D. course, she has established whole of her career with interdisciplinary researches. She began her first postdoc at ERATO Kitano Symbiotic Systems Project, and joined EMBL-EBI Interdisciplinary Postdoc project in Cambridge UK. During the term, she started to contribute to Quantitative Biology cooperating with world-wide researchers in the area. After she moved back to Japan, Keio University, she has more concentrated on Biophysical approaches, including to develop experimental tools by applying optics, quantum processes and microfluidics. Now she launched her independent laboratory as the Laboratory of Physical Chemistry for Life Science from 2018, April. She received the Konica Minolta Imaging Science Award in 2014. She is a member of the Royal Society of Chemistry, and Cambridge Biological Society, Japanese Society for Quantitative biology, Quantum Life Science Society, Japan Society of Applied Physics, The Pharmaceutical Society of Japan.
Lab webpage
Janesh Kumar
orcid.org/0000-0003-0767-3788
Research areas: Membrane proteins, glutamate receptor ion channels, cryo-electron microscopy, x-ray crystallography, structural biology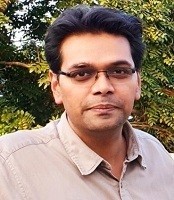 Dr. Janesh Kumar is a Senior Scientist at the National Centre for Cell Science (NCCS), Pune. Dr. Kumar's team focuses on the structure, function and regulation of glutamate receptor ion channels that play key roles in synaptic neurotransmission and plasticity. Dr. Kumar received his PhD degree from All India Institute of Medical Sciences, New Delhi in 2007 working on the structural biology of secretory glycoproteins under the supervision of Prof. Tej P. Singh. Following this, he carried out postdoctoral research at NICHD, NIH, Bethesda mentored by Dr. Mark L. Mayer. During the six years at NIH, he investigated the mechanisms of ionotropic glutamate receptor assembly, activation and desensitization. Dr. Kumar won the Fellows Award in Research Excellence (FARE) at NIH twice in 2011 and 2012 respectively. He was awarded the Wellcome Trust/DBT India Alliance Intermediate Fellowship and Ramanujan Fellowship in 2013.
Lab webpage
Tatiana Kutateladze
orcid.org/0000-0001-7375-6990
Research areas: Chromatin biology, epigenetics, structural biology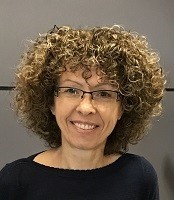 Tatiana Kutateladze is a Professor in the Department of Pharmacology at the University of Colorado School of Medicine. Her research interests include studying epigenetic and chromatin remodeling signaling, posttranslational histone modifications and the role of epigenetic misregulations in human diseases. Tatiana's laboratory applies high field NMR spectroscopy and X-ray crystallography to obtain atomic-resolution structures of chromatin-binding proteins involved in transcriptional regulation and DNA damage repair. Among their major achievements, the Kutateladze's lab is credited with determining molecular bases underlying methyllysine and acyllysine recognition by a large number of epigenetic readers.
Lab webpage
Elah Pick
orcid.org/0000-0002-6591-2217
Research areas: Cell biology, protein biochemistry, proteolysis, membrane traffic, post-translational modification, S. cerevisiae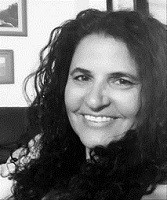 Dr. Elah Pick performed her graduate and postdoctoral training in cell Biochemistry, membrane traffic and proteolysis at the Technion – Israel Institute of Technology. She performed a second postdoctoral training at Yale university on a family of genes that regulate the molecular and biochemical mechanism responsible for light control of Arabidopsis development and show a high conservation across phyla, including in human. This group of gene products regulate cellular responses to external stimuli and stresses. To integrate the know-how, Elah Pick returned back to Israel and established her own lab at the department for Biology and Environment of the University of Haifa, located at Oranim, aiming to study evolutionary and environmental aspects of ubiquitin like modifiers and their enzymatic components.
Lab webpage
Ingrid Span
orcid.org/0000-0002-2892-4825
Research areas: Structural biology, metalloenzymes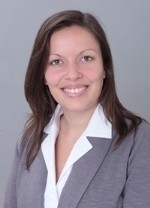 Dr. Ingrid Span received her PhD from Technical University Munich, where she received the Emil Erlenmeyer Medal for outstanding achievements, and carried out her postdoctoral work at Northwestern University in the US. Dr. Span is a recipient of the Liebig fellowship of the Foundation of Chemical Industry and has received research fellowship and return grants from the German Research Foundation (DFG). She has been an independent researcher at Heinrich Heine University in Düsseldorf since 2014 and currently holds the title of Junior Professor. Dr. Span's group investigates the structure and function of metalloproteases and the synthesis and characterization of artificial metalloenzymes.
Lab webpage
Joanna Timmins
orcid.org/0000-0002-9066-9095
Research areas: DNA repair, nucleoid organisation, anticancer drug resistance, radiation resistance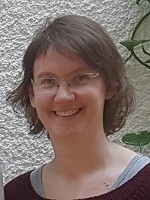 Dr. Joanna Timmins obtained her B.A. in Natural Sciences from Cambridge University, UK, before moving to the EMBL Grenoble outstation, where she performed her Ph.D. She then conducted her post-doctoral training followed by a 5-year scientist position at the European Synchrotron Radiation Facility (ESRF), where she became interested in the DNA repair machinery of the radiation-resistant bacterium, Deinococcus radiodurans. Since 2011, Dr. Timmins is Head of the 'DNA Damage and Repair' team at the Structural Biology Institute (IBS) in Grenoble, France. Her team is particularly interested in the molecular mechanisms underlying the recognition of DNA lesions amidst a vast excess of undamaged DNA, which constitutes the initial step of all DNA repair pathways. Her research focuses on DNA repair in D. radiodurans, but also in humans in the context of anticancer drug resistance. More recently, she has also become interested in chromatin organization and dynamics in bacteria, and how they affect processes such as DNA repair. Her team uses a combination of biochemical, biophysical, structural biology and cell imaging approaches to tackle these challenging projects.
Lab webpage
Min Zhuang
orcid.org/0000-0001-6215-5807
Research areas: Protein biochemistry, protein engineering, ubiquitination, organelle biology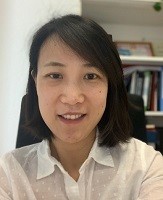 Dr. Min Zhuang is an Assistant Professor in the School of Life Science and Technology at ShanghaiTech University in Shanghai, China. She obtained the Ph.D. in Structural Biology in a joint program from the University of Tennessee Health Science Center and St. Jude Children's Research Hospital. Prior to joining the faculty at ShanghaiTech, she completed postdoctoral training in the Department of Pharmaceutical Chemistry at University of California San Francisco. Dr. Zhuang has broad expertise in structural biology, protein biochemistry and ubiquitination. Currently, her lab is developing new protein proximity labeling tools to facilitate the identification of weak protein-protein interactions. She is also interested in understanding the role of ubiquitination in organelle quality control.
Lab webpage
Robert DeLong
orcid.org/0000-0002-9568-7081
Research areas: Nanobiochemistry, nanobiotechnology, nanomedicine, cancer nanotechnology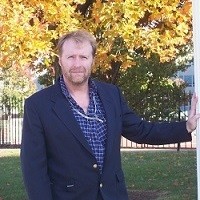 Dr. Rob DeLong is an Associate Professor and founding core faculty member in the nanotechnology innovation center in the Department of Anatomy and Physiology at Kansas State University. He holds masters and PhD degrees in chemistry, biophysics and biochemistry from the University of Rochester and the Johns Hopkins University and led research groups in biopharma prior to returning to academia and starting his own lab between 2007 to 2009. His group studies the impact nano materials have on the structure, function, activity and delivery of RNA and proteins. The group is particularly interested in physiological metal, metal oxide, sulfide or selenide materials and their composites (physiometacomposites) and interfaces with proteins and nucleic acids, their fluoro-luminescent characteristics and anticancer activity.
Lab webpage
Calvin Henard
orcid.org/0000-0002-4574-587X
Research areas: Microbiology, microbial biotechnology, microbial metabolism and physiology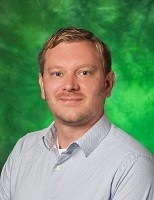 Dr. Calvin A. Henard is an Assistant Professor in Department of Biological Sciences and the BioDiscovery Institute at the University of North Texas. Dr. Henard completed his Ph.D. in Microbiology from the University of Colorado Anschutz Medical Campus in Aurora, Colorado. Prior to joining the faculty at UNT, he was a postdoctoral scholar at the University of Texas Medical Branch and a staff scientist at the National Renewable Energy Laboratory's National Bioenergy Center. Dr. Henard has broad expertise in microbiology, having worked with diverse microorganisms, including bacterial and protozoan pathogens, and non-model yeast, bacteria, and microalga. Currently, his laboratory investigates methanotrophic bacterial metabolism and physiology to guide the development of biotechnologies for the conversion of one-carbon substrates to fuels and chemicals using these unique bacteria.
Lab webpage
Audrone Lapinaite
orcid.org/0000-0002-9427-9342
Research areas: RNA biochemistry, RNA-protein interactions, RNA modifications, RNAi, CRISPR biology and technology, structural biology, biochemistry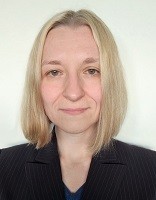 Dr. Audrone Lapinaite is an assistant professor at the School of Molecular Sciences and the Biodesign Institute's Neurodegenerative Disease Research Center at ASU. She received her PhD from the European Molecular Biology Laboratory (EMBL), Heidelberg, where she was working on understanding the molecular basis of multicomponent ribosomal RNA methyltransferase using a combination of high-resolution (solution state NMR) and low-resolution (small angle neutron/X-ray scattering) techniques. She carried out her postdoctoral research at UC Berkeley mentored by Dr. Jennifer A. Doudna and Dr. Jamie H. D. Cate. She investigated the molecular mechanism of programmable DNA base editors (a fusion of CRISPR-Cas9 and either adenine or cytosine deaminases) and characterized a CRISPR-locus associated programmable RNA and DNA binding Argonaute. Audrone Lapinaite is the recipient of a prestigious Human Frontier Science Program (HFSP) postdoctoral fellowship. Now at ASU her group focuses on elucidating the molecular mechanisms underlying the functional role of RNA modifications in neurons in normal and pathological states using state-of-art structural and molecular biology approaches, including CRISPR-Cas mediated DNA and RNA targeting technologies. Her lab is also interested in characterizing and harnessing bacterial defense systems (e.g. CRISPR, restriction-modification etc.) for biotechnological and therapeutic applications.
Lab webpage
Periklis Pantazis
orcid.org/0000-0002-8367-9332
Research areas: Photoconvertible fluorescent proteins, nanoprobes, sensors and live optical precision imaging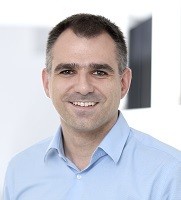 Periklis Pantazis is a Reader in Advanced Optical Precision Imaging (equiv. Associate Professor) at the Department of Bioengineering at Imperial College London. He studied Biochemistry at the Leibniz University of Hannover, Hannover, Germany followed by a PhD in Biology and Bioengineering at the Max Planck Institute of Molecular Cell Biology and Genetics in Dresden, Germany. He pursued then postdoctoral studies at the California Institute of Technology in Pasadena, CA, USA before joining as an Assistant Professor the ETH Zurich Department of Biosystems Science and Engineering in Basel, Switzerland. In 2018/2019, he established his Laboratory of Advanced Optical Precision Imaging at Imperial College London that conceives and applies cutting-edge imaging technologies, assays and reagents for the mechanistic dissecting of development, disease progression and tissue regeneration.
Lab webpage
Theam Soon Lim
orcid.org/0000-0002-0656-3045
Research areas: Antibody phage display, antibody gene usage, diagnostics, immunotherapy, molecular biology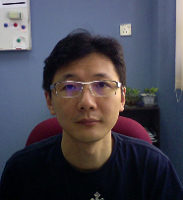 Dr Lim Theam Soon is an Associate Professor at Universiti Sains Malaysia. His doctoral thesis on antibody phage display was conducted at Max Planck Institute for Molecular Genetics where he graduated with a Dr.rer.nat in Molecular Biology from Freie Universitat Berlin. He was a recipient of the International Society of Infectious Diseases Research Grant for early career researchers. Dr Lim's research focus is on the design and characterisation of human antibodies against various target antigens. His team also develops naïve and immune human antibody libraries for diagnostics and therapeutic applications. His research group also develops molecular methods to initiate mutagenesis for molecular evolution. Dr Lim's current work focuses on the relationship of antibody gene usage in infectious diseases.
Lab webpage
Chao Zhou
orcid.org/0000-0002-8679-3413
Research areas: Optical microscopy, label-free imaging, optogenetic pacing, developmental biology, cancer, clinical translation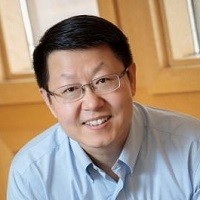 Dr. Chao Zhou is an associate professor in the Biomedical Engineering Department at the McKelvey School of Engineering at Washington University in St. Louis. He obtained his Bachelor's degree from Peking University, a Ph.D. degree from the University of Pennsylvania, and received post-doctoral training from Massachusetts Institute of Technology. Before joining Washington University in 2019, he was an associate professor in the Department of Electrical and Computer Engineering and a founding member of the Department of Bioengineering at Lehigh University. He has extensive experience in biophotonics and has contributed to the development and validation of novel optical imaging and stimulation modalities for various biomedical applications ranging from basic research to clinical translation. His lab develops tools for label-free 3D imaging and characterization of biological samples in vitro (such as, tumor spheroids, tissue organoids) and in vivo ( eyes, skins, brains for instance), as well as optogenetic pacing technologies in model organisms, such as Drosophila melanogaster.
Lab webpage
Bishoy Faltas
orcid.org/0000-0002-6432-1693
Research areas: Cancer, genomics, cytidine deaminases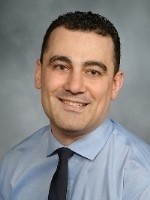 Dr. Bishoy Faltas is an Assistant Professor of Medicine and a medical oncologist at Weill-Cornell Medicine. His laboratory studies bladder cancer as a model disease for dissecting the fundamental biological mechanisms that drive the evolution of human cancers. He has a special interest in investigating the role of the APOBEC3 mutagenic enzymes in editing the genome of cancer cells. Dr. Faltas completed his Hematology and Medical Oncology Fellowship at Weill Cornell Medicine, as well as a postdoctoral fellowship in the laboratory of Dr. Mark A. Rubin. During this time, he led studies of the clonal evolution of chemotherapy-resistant bladder cancer. Dr. Faltas is the recipient of several research awards, the NIH/NCATS CTSC KL2 Scholar grant, the American Society of Clinical Oncology Conquer Cancer Foundation Young Investigator Award, the 2017 American Association for Cancer Research NextGen Star and the Department of Defense Career Development Award.
Lab webpage
Georgios Giamas
orcid.org/0000-0002-4417-2707
Research areas: Cancer, cell signaling, proteomics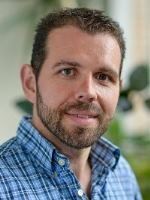 Professor Georgios Giamas obtained his Biology degree (BSc) at the National and Kapodistrian University of Athens in Greece. He then undertook his Doctoral degree (PhD - Magna Cum Laude) at the University of Ulm (Germany). Following postdoctoral work at the University of Ulm, he moved to Imperial College London at 2007, working as a Research Associate in the Division of Surgery and Cancer. In 2011 he was awarded Imperial College's prestigious Junior Research Fellowship. In 2012 he was awarded a NIHR Senior Research Fellowship and was appointed as a Research Team Leader. In July 2015, he became an Associate Professor (Reader) in Cell Signalling at University of Sussex while holding an honorary contract (Visiting Reader) with Imperial College. Since May 2018, he is a Professor at the department of Biochemistry and Biomedicine at University of Sussex.
Lab webpage
Toril Holien
orcid.org/0000-0002-2051-5824
Research areas: Signal transduction, apoptosis, cancer, hematology, oncogenes, drug development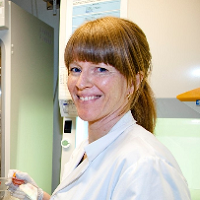 Dr. Toril Holien is a researcher and group leader with a PhD in Molecular Medicine from the Norwegian University of Science and Technology (NTNU) in Trondheim, Norway. She has a bacground as a Biomedical Laboratory Scientist and worked in clinical diagnostic labs as well as research labs before she did her PhD. Holien's group at the Department of Clinical and Molecular Medicine, NTNU, is part of a larger translational research environment focusing on multiple myeloma and their lab is located in St. Olavs's University Hospital. Her main research interest is how cell signaling pathways affect cell growth and survival, and how this can be targeted clinically for the benefit of patients. The group led by Holien studies TGF-β/BMP-signaling, or more specifically, mechanisms for ligand-receptor interactions and how these regulate downstream signaling.
Lab webpage
Marina Holz
orcid.org/0000-0001-5030-7973
Research areas: Cancer, rare diseases, signal transduction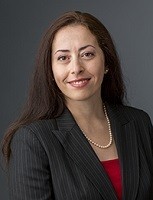 Marina K. Holz, Ph.D., dean of the Graduate School of Basic Medical Sciences (GSBMS) and professor of Cell Biology and Anatomy at New York Medical College. Dr. Holz received her B.Sc. in Microbiology and Immunology with Great Distinction from McGill University and completed her Ph.D. in Cell and Developmental Biology at Harvard Medical School in the lab of Dr. John Blenis. At NYMC, Dr. Holz leads an NIH-funded laboratory studying the mechanisms of signaling by hormones and growth factors in breast cancer and lymphangioleiomyomatosis (LAM) — a rare lung disease. Her work spans basic science and clinical applications, and has been published in leading journals. The Holz lab has been previously funded by grants from the American Cancer Society (ACS), LAM Foundation, Wendy Will Case Cancer Fund, American Association for Cancer Research (AACR), Mindlin Foundation, National Cancer Center, and Atol Foundation. Dr. Holz is the Community Ambassador for the American Cancer Society, and serves as a mentor and coach in several diversity initiatives organized by the National Research Mentoring Network, the American Society for Biochemistry and Molecular Biology, the American Society for Cell Biology, and others.
Lab webpage
Vivian Lui
orcid.org/0000-0001-6918-1573
Research areas: Precision medicine, exceptional responder genomics and drug responses, immunogenomics, integrative multi-omics and bioinformatics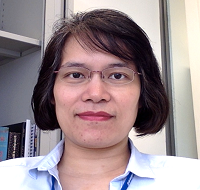 Dr. Vivian Lui is an Associate Professor in the School of Biomedical Sciences at the Chinese University of Hong Kong (CUHK). She obtained her B.Sc. (First Class Hons.) in Biochemistry at the same university, and her Ph.D. (Hons) in Molecular Pharmacology at the University of Pittsburgh School of Medicine, USA. After her post-doctoral training at Duke University and the University of Pittsburgh, she became an independent investigator specializing in translational cancer research, in particular in the areas of Precision Medicine development, exceptional responder genomics, immunogenomics, integrative head and neck cancer multi-omics and bioinformatics. She was awarded the Head and Neck SPORE (Special Program of Research Excellence Grant) Developmental Research Award by the National Cancer Institute (USA), a Visiting Professorship at Stanford University (by the SH Visiting Professorship Stanford-CUHK exchange program), and a prestigious Research Impact Fund on precision medicine development harnessing Exceptional Responder genomics in pan-cancer. In additional to her translational cancer research, Dr. Lui also serves in the National Society of Genetic Counselors (NSGC, USA) Pharmacogenomics working group to help promoting Pharmacogenomics for patient care.
Lab webpage
Margareta Wilhelm
orcid.org/0000-0002-0516-9724
Research areas: Cancer, tumor microenvironment, cell biology, disease modelling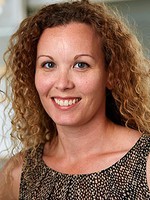 Dr. Margareta Wilhelm is an Associate Professor of Tumor Biology at Karolinska Institutet in Stockholm, Sweden. She received her PhD in Experimental Oncology at Karolinska Institutet, and post-doctoral training at the Campbell Family Cancer Research Institute, in Toronto, Canada. Dr. Wilhelm was awarded an Assistant Professor position from the Swedish Research Council and a Young Investigator Award from the Swedish Cancer Society. Her research focus on understanding mechanisms regulating tumor initiation and progression with a specific interest in the tumor microenvironment and infiltrating immune cells. Her lab is using transgenic models, cellular reprogramming, stem cells, and organoids to model tumor development.
Lab webpage
Tiago Dantas
orcid.org/0000-0002-0120-4895
Research areas: Neurobiology, microtubule cytoskeleton-associated processes, ciliogenesis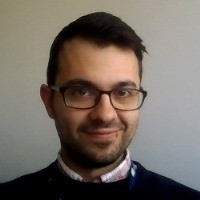 Dr. Tiago Dantas is an Assistant Investigator at the Institute for Research and Innovation in Health (i3S), in Porto, Portugal. Dr. Dantas's team focuses on the poorly characterized form of cytoplasmic Dynein, known as Dynein-2, which is a molecular motor essential for retrograde intraflagellar transport inside cilia and is involved in many cell signaling pathways. He is also interested in understanding the ciliary-dependent signaling mechanisms that regulate cell cycle progression and proliferation of neural stem cells during brain development. Dr. Dantas received his PhD in Cell Biology and Biochemistry from the National University of Ireland Galway where he studied centrosome duplication and ciliogenesis under the supervision of Prof. Ciaran Morrison. During his 5 year postdoctoral training at Columbia University in New York, mentored by Prof. Richard Vallee, he investigated the importance of cytoplasmic Dyneins in brain development and how mutations in their subunits can contribute to diverse types of human disorders.
Lab webpage
Natalie Elia
orcid.org/0000-0002-2537-6173
Research areas: Cell biology, ESCRT pathway, microscopy techniques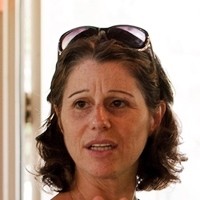 Dr. Natalie Elia is a Principal Investigator in the Department of Life Sciences and the National Institute for Biotechnology in the Negev (NIBN) at Ben Gurion University in Beer Sheva, Israel. She received her PhD in biochemistry at the Hebrew University in Jerusalem and, after becoming interested in live cell imaging, conducted her post-doctoral training in cell biology and super-resolution microscopy at the National Institutes of Health in the United States. Dr. Elia established her lab at Ben Gurion University in 2012 with a focus on understanding the cellular functions and mechanisms of ESCRTs in a physiological context. As part of this research, the Elia team uses unique light microscopy systems to achieve the high spatial and temporal resolution needed for observing protein dynamics and macromolecular architecture in living cells. Dr. Elia was awarded the Krill Prize for excellence in scientific research in 2015 and a Horizon 2020 European Research Council Starting Grant in 2014.
Lab webpage
Erik Knudsen
orcid.org/0000-0002-5130-5969
Research areas: Cell biology, epigenetics, cancer biology, cell cycle regulation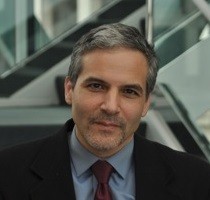 Dr. Knudsen received his undergraduate degree in Chemistry and Biochemistry from University of Washington. He performed his graduate and post-doctoral training in cancer cell biology at the University of California San Diego. Dr. Knudsen has held academic appointments at the University of Cincinnati, Thomas, Jefferson University, UT Southwestern, and Roswell Park Cancer Center. His research group has evaluated multiple biologically relevant features of biology including: cell cycle regulatory mechanisms, epigenetic pathways, signal transduction machinery, and developmental therapeutics. Dr. Knudsen's current work spans the elucidation of fundamental mechanisms of cancer biology through development of clinical trials. He serves as the Chair of Molecular and Cellular Biology at Roswell Park Cancer Center.
Lab webpage
Toshiro Moroishi
orcid.org/0000-0001-6419-3882
Research areas: Cell biology, cell signaling, metabolism, immunology, cancer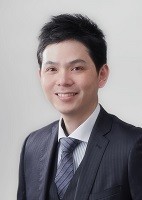 Dr. Moroishi is a Professor of the Faculty of Life Sciences at Kumamoto University, Japan. He received his M.D. and Ph.D. in medical sciences from Kyushu University, Japan, and pursued his postdoctoral research at the University of California, San Diego, USA. Since 2017, Dr. Moroishi has been leading a research team studying cell signaling and cellular metabolism. His long-term research interests involve physiological mechanisms regulating tissue homeostasis and integrity in multicellular organisms, with a special focus on the interplay between metabolic and signal transduction pathways. His work spans from basic science to drug discovery, aiming to provide scientific basis for future clinical applications.
Lab webpage
Jaume Bacardit
orcid.org/0000-0002-2692-7205
Research areas: Machine learning, biomedical data analytics, evolutionary computation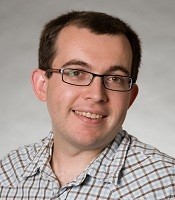 Jaume Bacardit has receiveda BEng, MEng in Computer Engineering and a PhD in Computer Science from Ramon Llull University, Spain in 1998, 2000 and 2004, respectively. He is currently Reader in Machine Learning at Newcastle University in the UK. Bacardit's research interests include the development of machine learning methods for large-scale problems, the design of techniques to extract knowledge and improve the interpretability of machine learning algorithms and the application of these methods to a broad range of problems, mostly in biomedical domains.
Lab webpage
Debarka Sengupta
orcid.org/0000-0002-6353-5411
Research areas: Single cell genomics, computational biology, machine learning, big data

Debarka is an assistant professor of the departments of Computational Biology and Computer Science at IIIT-Delhi. Debarka did his doctoral research at the Machine Intelligence Unit of the Indian Statistical Institute. After graduation in 2013, he pursued his postdoctoral research at the Genome Institute of Singapore, where he got exposed to the then-emerging field of single-cell genomics. In the past few years, his research group at IIIT-Delhi has published several breakthrough findings in the single-cell genomics space, including the discovery of a rare subtype of pars tuberalis lineage in mouse brain (Jindal et al., Nature Communications, 2018). His current research focuses on transcriptional homeostasis, early cancer detection using liquid biopsy techniques, and functional interpretation of human variants. He is a recipient of the prestigious INSPIRE Faculty Award. Debarka also serves in the editorial boards of PLOS One and Scientific Reports.
Lab webpage
Enzo Tagliazucchi
orcid.org/0000-0003-0421-9993
Research areas: Cognition; states of consciousness; computational modeling; dynamical systems; machine learning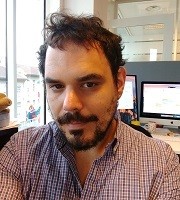 Dr. Enzo Tagliazucchi obtained his PhD in neuroscience from the University of Frankfurt working on the neural correlates of consciousness across the human wake-sleep cycle. During his postdoctoral training at the Brain and Spine Institute in Paris, he investigated brain dynamics and structure-function relationships in patients with disorders of consciousness. He is currently tenured researcher at National Scientific and Technical Research Council (CONICET) and professor of physics at the University of Buenos Aires, Argentina, where he leads the Computational Cognitive Neuroscience Lab. His research focuses on the interplay between cognition and brain dynamics during different states of consciousness, combining neuroimaging experiments with the development of computational models.
Lab webpage
Katie Davis
orcid.org/0000-0002-9235-7853
Research areas: Paleobiology, macroecology & evolution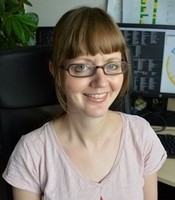 Dr Katie Davis is a Research Fellow in the Department of Biology at the University of York (UK). She is a numerical evolutionary palaeobiologist and her research operates at the interface of Earth and Life Sciences. She is particularly interested in the effects of past climate change on life on Earth and how we can use the geological record to understand, and predict, the effects of present day climate change on the biota. She obtained her BSc in Geology from the University of Edinburgh, followed by a MSc in Palaeobiology at the University of Bristol. She completed her PhD in phylogenetics and evolutionary biology at the University of Glasgow. After a four year career break she returned to academia as a Research Associate at the University of Bath working on arthropod phylogeny and macroevolution. She joined the University of York in 2016.
Lab webpage
Linn Hoffmann
orcid.org/0000-0003-0242-4686
Research areas: Marine phytoplankton eco-physiology, ocean acidification, trace metals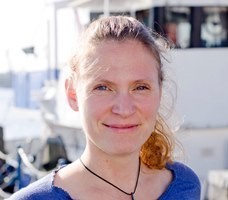 Dr. Linn Hoffmann is a Lecturer for Marine Botany at the University of Otago New Zealand. Dr. Hoffmann completed her PhD in marine biogeochemistry at the University of Kiel (Germany). After postdoctoral stays in Gothenburg (Sweden) and Dunedin (New Zealand) she became the head of an Emmy Noether Young investigator group in Kiel (Germany) in 2013. In 2014 she became a Lecturer at the University of Otago, New Zealand. In the same year Linn was awarded the Feodor Lynen Fellowship by the Alexander von Humboldt foundation. Linn's work concentrates on the implications of environmental stressors on marine phytoplankton ecology and physiology. She has a special interest in the effects of ocean acidification and trace metal release from volcanic eruptions on marine phytoplankton communities.
Michelle Lawing
orcid.org/0000-0003-4041-6177
Research areas: Climate change biology, biogeography, spatial ecology, phylogenetics, paleontology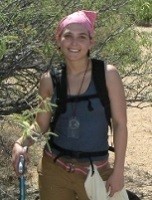 Dr. Michelle Lawing is an Associate Professor in the Department of Ecology and Conservation Biology at Texas A&M University. Dr. Lawing received a dual major Ph.D. in Evolution, Ecology, and Behavior and in Geological Sciences from Indiana University in 2012. She completed postdoctoral work at the National Institute for Mathematical and Biological Synthesis at the University of Tennessee, Knoxville in 2013 and joined Texas A&M University as an Assistant Professor in 2014. At Texas A&M University, Dr. Lawing is principal investigator of the Paleobiology, Evolution, and Climate Lab. Dr. Lawing's research program addresses the critical challenge of predicting biotic responses to environmental change with the goal of informing practices that will mitigate loss of ecosystem health and biodiversity. To approach this challenge, her lab develops and applies novel quantitative methods that integrate paleontological and modern data. These methods help researchers answer fundamental ecological and evolutionary questions related to the multifaceted mechanisms responsible for changes in species' morphology, geography, and community through time.
Lab webpage
Shouli Li
orcid.org/0000-0001-8536-8194
Research areas: Plant ecology, population ecology, quantitative ecology, disease ecology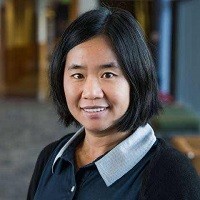 Dr. Shouli Li is a Professor in Ecology & Biodiversity at Lanzhou University, China. She is a plant ecologist. Her research focuses on population ecology and environmental decision-making in the areas of ecological restoration, biodiversity conservation, invasive species management and optimal control of infectious disease.
Dr. Li received her PhD in Plant Ecology & Biodiversity from Utrecht University, The Netherlands. She then moved to Finland (University of Turku) and United States (the Pennsylvania State University) for her postdoctoral training. In 2019, she moved back to China to establish her own research group at Lanzhou University. She is currently working on the effects of climate change on plant demography and biodiversity dynamics on Tibetan Plateau. She is an elected committee member and the secretary general of China Grassland Ecology Society.
Lab webpage
Quan-Xing Liu
orcid.org/0000-0002-8602-0154
Research areas: Theoretical ecology, behavioral self-organization, marine ecology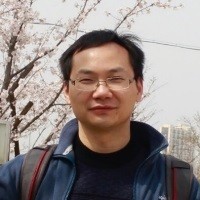 Dr. Quan-Xing is a Professor in the school of ecological and environmental sciences at East China Normal University, where he leads the self-organized behaviors of microorganisms and ecosystems group. After receiving his PhD in Theoretical Ecology from the University of Groningen (NL), he moved to the University of Amsterdam for him postdoctoral training in phytoplankton ecology at IBED. In 2015, he joined the Faculty at East China Normal University. Quan-Xing is interested in the emergent behaviors of the microorganisms and ecosystems that are driven out of equilibrium by an external drive, internal activity or local interactions. He use theoretical models to investigate the dynamics behaviors of the ecological and biological systems, from mesoscopic matter to microalga suspensions, and from the individual organisms to population/ecosystem levels patterns.
Lab webpage
Nandini Rajamani
orcid.org/0000-0003-1356-8562
Research areas: Evolutionary biology, comparative phylogenetics, behavioural ecology, adaptation, species traits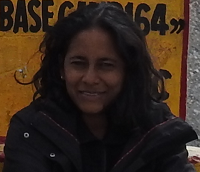 Dr. Nandini Rajamani is Assistant Professor in the Biology Department at the Indian Institute of Science Education and Research Tirupati (IISER Tirupati), located in South India. Her research interests include understanding adaptations and dynamics of small mammal populations, particularly with respect to evolutionary and environmental (eg. climate-change and human-altered landscapes) factors. She has long-term field research projects in the Indian Trans-Himalayas, and in the Western and Eastern Ghat mountains in southern India. In both landscapes she uses a combination of field research, genomics and modelling to understand species behaviour and predict response to local and global changes. She obtained her BA in Economics from the University of Madras, followed by an MS in Ecology at Pondicherry University. She then went on to obtain a PhD in Evolutionary Biology from Auburn University, studying the evolution of gliding and body size in flying squirrels. Following a two-year post-doctoral experience, she worked with science communication and administration for three years, working to create a platform for professional biology across India. She returned to academia in 2016, but her career continues to reflect her two interests — conducting research and communicating science.
Lab webpage
Chiea Chuen Khor
orcid.org/0000-0002-1128-4729
Research areas: Ophthalmology, pathogenesis of human disease, genome-wide association studies, whole exome and whole genome sequencing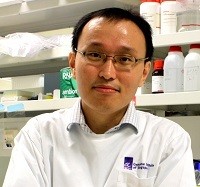 Dr. Chiea Chuen Khor leads the Laboratory for Complex Disease Genetics at the Genome Institute of Singapore. He hold concurrent appointments as an Adjunct Professor at the Duke-NUS Medical School and an Adjunct Clinician Scientist at the Singapore Eye Research Institute. His group works on genetic susceptibility to common human diseases (with a special emphasis on ophthalmology) using genome-wide association studies, whole exome, and whole genome sequencing. He particularly enjoys reading about the rich yield and biological insights provided by large-scale genome-wide association studies in understanding the pathogenesis of human diseases. Moving forward, he hopes to study the impact of rare coding-sequence genetic variation in common diseases to see if additional insights missed by genome-wide scans can be learnt.
Chiea Chuen qualified in medicine from the National University of Singapore, and completed a D.Phil in genetics at the Wellcome Trust Center of Human Genetics at Oxford. His post-doctoral work was undertaken in the laboratory of Dr. Martin Hibberd (then at the Genome Institute of Singapore) where he helped perform genome-wide association studies for infectious and inflammatory diseases such as Kawasaki disease, Meningococcal disease, and Dengue shock syndrome. He was a recipient of the EMBO Young Investigator award in 2015.
Lab webpage
Deqiang Li
orcid.org/0000-0002-4603-2855
Research areas: Cardiovascular development, disease and regeneration; epigenetic regulation.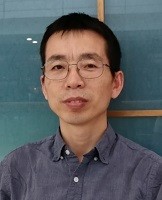 Deqiang Li completed his postdoctoral training at the Department of Cell and Developmental Biology, School of Medicine, University of Pennsylvania. After, he started his own lab at the Department of Surgery, School of Medicine, University of Maryland. His main research interest has been focusing on cardiac development, disease and regeneration. He uses various in vitro and in vivo platforms to study these critical questions. His long-term goal is to provide insights for translation therapy or prevention through his lab's research discoveries.
Lab webpage
Wei Li
orcid.org/0000-0002-8152-4062
Research areas: Genetics, epigenetics, sensory neuroscience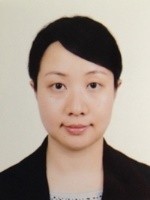 Dr. Wei Li joined the faculty of the School of Life Sciences and Technology at Tongji Univeristy in 2012. She received her Ph.D. degree in Biophysics from Huazhong University of Science and Technology. Prior to joining Tongji University, Dr. Li completed her post-doctoral training at the University of Michigan, where she was awarded the American Heart Association Postdoctoral Fellowship. The Li lab combines the genetic model organism C. elegans and mammalian systems to study the mechanisms of memory and pain, and uses a multidisciplinary approach of molecular genetics, functional imaging, electrophysiology, optogenetics and behavioral analysis.
Lab webpage
Luciano Matzkin
orcid.org/0000-0002-3580-9171
Research areas: Evolutionary biology, genetics/genomics of adaptation and speciation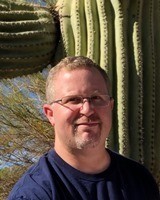 Dr. Luciano Matzkin is currently an Associate Professor in the Department of Entomology, BIO5 Institute and the Department of Ecology and Evolutionary Biology at the University of Arizona. Dr. Matzkin received his PhD from the Department of Ecology and Evolution at Stony Brook University. He was a PERT Postdoctoral Fellow in the Department of Ecology and Evolutionary Biology at the University of Arizona and then became a Research Scientist in the Division of Biological Sciences at the University of California San Diego. Prior to moving back to Arizona, he was an Assistant Professor in the Department of Biological Sciences at the University of Alabama in Huntsville. His work has focused on understanding the genetic/genomic basis of adaptation as well as investigating the evolution of reproductive incompatibilities. His research group takes a multifaceted approach examining patterns of variation at the gene, genome, organismal, life history and behavioral level as well as performing manipulative experiments utilizing a number of cactophilic Drosophila species.
Lab webpage
Edwina McGlinn
orcid.org/0000-0002-1829-986X
Research areas: Developmental biology, hox genes, embryonic patterning, mouse genetics, neuromesodermal progenitor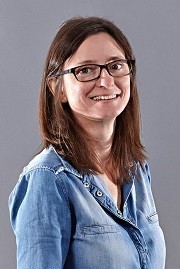 Edwina is a developmental biologist, working to elucidate novel gene regulatory networks driving growth and patterning of the early vertebrate embryo. She is fascinated by just how robust developmental networks are for a single species, yet plastic enough to enable the vast morphological diveristy we see across the vertebrates. By combining complex mouse genetics, genomics and imaging, her lab is tackling numerous developmental questions; How are the genetic networks controlling primary body axis length integrated with those that impart positional identity; How are sensory relay neurons specified and arranged topographically within neural circuits? Much of her work centres on Hox gene networks — What acts upstream to coordinate colinear Hox activation and what acts downstream to pattern the embryo. Her lab is constantly evolving with the rapidly advancing genomic technologies, and utlises parallel in vitro and in vivo approaches to allow them to capitalize on the breadth of these technologies.
Lab webpage
Patrick Murphy
orcid.org/0000-0002-0880-392X
Research areas: Epigenetics, genomics, chromatin, transcription, early embryonic development, stem cells
Dr. Patrick Murphy is currently an independent investigator at the University of Rochester where he holds the title of Assistant Professor with joint appointment in the Departments of Biomedical Genetics and Biology. Dr. Murphy received his Ph.D. from Cornell University where he worked with Dr. Paul Soloway to investigate mechanisms of imprinted DNA methylation in mouse, and helped to develop single molecule epigenomics analysis methods. He carried out his postdoctoral research in the laboratory of Bradley Cairns at the Huntsman Cancer Institute, where he studied epigenetic reprogramming and non-genetic inheritance in zebrafish. He also worked extensively with the Utah Center for Reproductive Medicine to investigate mechanisms by which the environment influences epigenetic marks in mammals. Prior to his Ph.D. studies Dr. Murphy worked with Dr. Elissa Lei at the NIDDK investigating chromatin insulators in Drosophila. The Murphy lab currently investigates how epigenetic mechanisms activate and/or silence genes as cells transition from one state to another. Their work relies heavily on genetics, genomics, and functional bioinformatics methods, which they apply to cell culture systems and zebrafish embryos during early development.
Lab webpage
Eirini Trompouki
orcid.org/ 0000-0002-7242-8810
Research areas: Hematopoietic stem cells, regeneration, development, innate immune signalling, transcription factors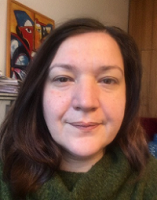 Dr. Eirini Trompouki is a group leader at the Max Planck Institute of Immunobiology and Epigenetics in Germany. She performed her graduate studies in B.S.R.C. "Al. Fleming" where she focused on identifying novel regulators of the NF-κB pathway. Having obtained a Jane Coffin Childs Memorial Fund fellowship, she joined the lab of Leonard Zon in Boston Children's Hospital and embarked on the molecular mechanisms that govern hematopoietic stem cell differentiation towards erythrocytes. During this work she discovered how lineage determining transcription factors guide signal-induced transcription factors to specific genomic regions, thus achieving tissue specificity of signaling. In her own group at the Max Planck Institute of Immunobiology and Epigenetics, they study hematopoietic stem cell formation during development and hematopoietic regeneration in adults with an emphasis on the molecular mechanisms that regulate these processes. Dr. Trompouki is interested in the role of transcription factors, innate immune signaling and repetitive elements in hematopoiesis. In 2019, she received the ZDMS Junior faculty award of excellence from the Zebrafish Disease Models society for the dissection of the metabolic regulation of normal and malignant hematopoiesis by transcription factors.
Lab webpage
Simona Chera
orcid.org/0000-0001-6310-3486
Research areas: Mouse genetics, pancreatic islet biology, cellular plasticity, cell fate, development, regeneration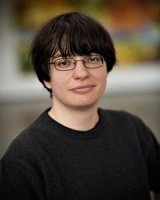 Simona obtained her PhD from the Department of Genetics and Evolution, at the Faculty of Science, University of Geneva, in 2008, with a focus on cellular and molecular mechanisms of regeneration. As a postdoctoral fellow in Prof. Pedro Herrera lab, she was involved in the characterization of two age-dependent regenerative mechanisms governing spontaneous murine pancreatic β-cell regeneration. Simona is now an Associate Professor at the Department of Clinical Science, University of Bergen and an Young Associate Investigator to the Norwegian Center for Molecular Medicine, part of Nordic EMBL Partnership for Molecular Medicine.
The main focus throughout her career has been the characterization of the cellular processes and molecular cues regulating the balance between tissue regeneration and homeostasis. Currently, her research is directed at how cell death features govern the type of regenerative strategy employed by a biological system. By coupling classical and newly generated models of cell loss with genetic cell tracing, timed conditional gene expression and omics assays (transcriptomics, proteomics, scRNAseq), her lab investigates the dynamic molecular fingerprint of pancreatic islet cells decay and regeneration, with focus on self-renewal and global regulators of cell identity maintenance processes.
Lab webpage
Ngan Huang
orcid.org/0000-0003-2298-6790
Research areas: Biomedical engineering, cardiovascular & musculoskeletal diseases, stem cells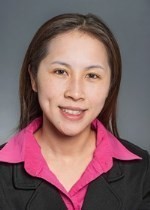 Dr. Ngan F. Huang is an Assistant Professor in the Department of Cardiothoracic Surgery at Stanford University and Principal Investigator at the Veterans Affairs Palo Alto Health Care System. Dr. Huang completed her BS in Chemical Engineering from the Massachusetts Institute of Technology, followed by a PhD in bioengineering from the University of California Berkeley & University of California San Francisco Joint Program in Bioengineering. Prior to joining the faculty, she was a postdoctoral scholar in the Division of Cardiovascular Medicine at Stanford University. Her laboratory investigates the interactions between stem cells and extracellular matrix microenvironment for engineering cardiovascular tissues to treat cardiovascular and musculoskeletal diseases. Dr. Huang has authored over 60 publications and patents, including reports in Nature Medicine, PNAS, and Nano Letters. She has received numerous honors, including a NIH K99/R00 Career Development Award, Fellow of the American Heart Association, a Young Investigator award from the Society for Vascular Medicine, a Young Investigator Award from the Tissue Engineering and Regenerative Medicine International Society-Americas, and a Rising Star award at the Cell & Molecular Bioengineering conference. Her research is funded by the NIH, Department of Defense, California Institute of Regenerative Medicine, and Department of Veteran Affairs.
Lab webpage
Loredana Quadro
orcid.org/0000-0002-2811-9594
Research areas: Mammalian nutrients metabolism, fat-soluble vitamins, chronic diseases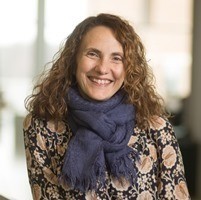 Dr. Loredana Quadro is a Professor of Food Science at Rutgers University (United States) and a member of the Rutgers Center for Lipid Research. After receiving her PhD in biotechnology from the University of Naples (Italy), she moved to the US for her postdoctoral training in nutritional biochemistry at Columbia University. In 2005, she joined the Faculty at Rutgers University. Dr. Quadro studies the mechanisms that regulate the maternal-fetal metabolism of essential micronutrients, such as vitamin A and its carotenoid precursor β-carotene, and their influence on mother and child health from a molecular, biochemical, and physiological perspective. She is ultimately interested in understanding how the nutritional status of a pregnant woman impacts the development and growth of her fetus, which can in turn influence the onset of chronic diseases later in childhood and adult life.
Lab webpage
Martina Rauner
orcid.org/0000-0002-4067-6799
Research areas: Bone biology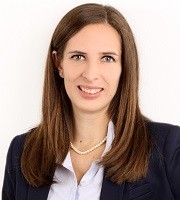 Martina Rauner studied biotechnology at the University of Applied Sciences in Vienna, Austria from 2002-2006. After completing her doctorate at the Department of Pathophysiology at the Medical University of Vienna in 2008, she received the ECTS/AMGEN bone research fellowship and joined the group of Professor Lorenz Hofbauer in Dresden, Germany to study mechanisms of glucocorticoid-induced osteoporosis. In 2011, Martina became Group leader for Osteoimmunology and expanded her research area to chronic inflammatory diseases and Wnt signaling. Due to her comprehensive knowledge on bone biology, its interactions with other organ systems, and her leadership skills, she was promoted to the Scientific Director of the Bone lab in 2015 and became Professor for Molecular Bone Biology in 2018. Currently, her group is particularly interested in the interactions of bone with hematopoiesis and hormones, and studies the role of Wnt and BMP signaling.
Lab webpage
Shuai Jiang
orcid.org/0000-0002-0572-4660
Research areas: B cell biology, macrophage responses, microRNAs, cancer biology, metabolic reprogramming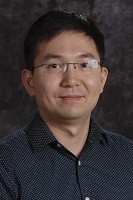 Dr. Jiang is currently a Tenure-Track Assistant Professor at LSU Heath Shreveport in the Department of Microbiology and Immunology. Dr. Jiang received his Ph.D. in Biochemistry and Cell Biology from Shanghai Institutes for Biological Sciences. Dr. Jiang received postdoctoral training at California Institute of Technology (Caltech) in the laboratory of David Baltimore. Jiang Lab is focused on understanding how microRNAs affect the development and functions of immune cells. His current focus in the laboratory is exploration of the physiological and pathological roles of let-7 clusters, other microRNAs and metabolic enzymes in various immune cells, with particular focus on B cells and macrophages.
Lab webpage
Thulani Makhalanyane
orcid.org/0000-0002-8173-1678
Research areas: Microbial ecology, genomics, microbial metabolic activity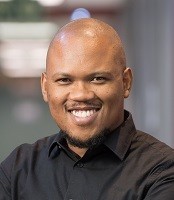 Prof Thulani Makhalanyane is an Associate Professor in the Department of Biochemistry, Genetics and Microbiology at University of Pretoria. He earned his doctoral degree at the University of the Western Cape in 2013.
His scientific interests focus primarily on fundamental questions in the field of microbial ecology, genomics, and microbial metabolic activity. Understanding microbial community dynamics in natural systems is a central goal of his research. His current research spans across ecologically extreme terrestrial and marine environments.
Lab webpage
Si Ming Man
orcid.org/0000-0002-5079-2857
Research areas: Microbiology, innate immunity, chronic disease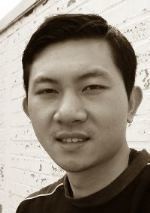 Dr. Si Ming Man received his Ph.D. from the University of Cambridge, United Kingdom, for his work on inflammasomes in the host defence against Salmonella infection. He conducted his postdoctoral training at St. Jude Children's Research Hospital, USA, where he investigated the role of inflammasome signalling in the host response to infection and cancer. Currently, he is a Group Leader at the Australian National University, Australia, where his laboratory focuses on innate immunity in the host defence against infectious diseases and the development of cancer and other chronic diseases.
Lab webpage
Sridhar Mani
orcid.org/0000-0003-4132-6157
Research areas: Host-microbiome relationships, orphan nuclear receptors, inflammation, cancer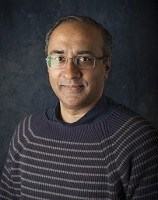 Prof. Sridhar Mani is currently a Tenure-Track Professor at The Albert Einstein College of Medicine, Bronx, NY in the Departments of Medicine, Molecular Pharmacology, and Genetics. Prof. Mani received his M.D (Alpha Omega Alpha) Icahn School of Medicine at Mount Sinai, New York. After a residency in Internal Medicine and Oncology at the Yale-New Haven Hospital, he completed a postdoctoral fellowship investigating tumor suppressor genes in the laboratory of Eric Fearon at Yale University. His current focuses on the study (molecular and translational biology) of orphan nuclear receptors as it relates to drug metabolism and immunity. More recently, with the discovery of bacterial metabolites that may serve as ligands for the Pregnane X receptor (PXR), the laboratory has focused its efforts on the role of microbial metabolites in dictating host physiology and immunity.
Lab webpage
Meritxell Riquelme
orcid.org/0000-0002-2580-326X
Research areas: Mycology, fungal ecology, microscopy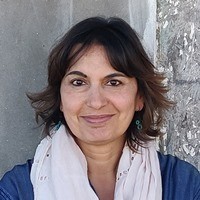 Dr. Meritxell Riquelme is head of the Department of Microbiology at the Center for Scientific Research and Higher Education of Ensenada (CICESE) in Baja California, Mexico, where she has been on the faculty since 2004. After graduating in Biology from the University of Barcelona, in Spain, she received a MSc degree in Plant Pathology and a PhD in Microbiology at the University of California, Riverside. She then moved to the University of Oxford, United Kingdom, as a postdoctoral fellow to study the receptor and pheromone mating type genes of Coprinopsis cinerea. Dr. Riquelme combines advanced life microscopy techniques and molecular biology to study secretory routes of vesicles involved in the polar growth of hyphae of Neurospora crassa. She also studies the ecological distribution of Coccidioides, the fungus that causes Valley Fever, in semi-arid regions of Baja California. More recently she has explored the fungal diversity of deep-sea sediments of the Gulf of Mexico. She is a member of the Mexican Academy of Sciences. In 2018 she received the B. O. Dodge award for her contributions to the Neurospora research community.
Lab webpage
Makrina Totsika
orcid.org/0000-0003-2468-0293
Research areas: Bacterial pathogens, virulence factors, biofilms, antimicrobial resistance, anti-virulence therapeutics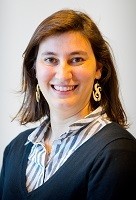 Associate Professor Makrina Totsika is a Principal Research Fellow and Program Leader for Infection Control in the Centre for Immunology and Infection Control at Queensland University of Technology. She holds a BSc (Hons) in Biological Sciences (Genetics), a MSc by Research in Life Sciences and a PhD in Bacterial Genetics from the University of Edinburgh. Following a prestigious Wellcome Trust 4-year PhD, she moved to Australia for postdoctoral work at the University of Queensland. In 2013 she was awarded a Discovery Early Career Researcher Award by the Australian Research Council and in 2014 she started her own lab at Queensland University of Technology. In 2016 she was awarded a QUT Vice-Chancellor's Senior Research Fellowship, the Queensland Young Tall Poppy of the Year award and the Queensland Senior Researcher award by the Australian Society for Medical Research. She was promoted to Associate Professor in 2018. Her group studies bacterial pathogens, primarily multi-drug resistant Gram-negative uropathogens and enteropathogens, with a particular focus on their mechanisms of adhesion, biofilm formation and virulence factor biogenesis. Her work is at the forefront of anti-virulence drug development and combines molecular and cellular microbiology with biochemistry, structural biology and organic chemistry. She received the prestigious Frank Fenner Award by the Australian Society for Microbiology in 2018 and was elected Fellow the same year.
Lab webpage
Damon Tumes
orcid.org/0000-0001-5709-857X
Research areas: Adaptive immunity, allergy, cancer immunology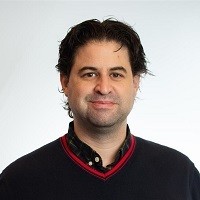 Damon received a Ph.D. in immunology from the University of Adelaide in 2009. He then did his post-doctoral studies at Chiba University Medical School, Japan, investigating epigenetic mechanisms regulation of T cell differentiation. His main research interests are lymphocyte differentiation and immunological memory in the context of chronic allergic inflammation. Damon is now a lab head at the University of South Australia and SA Pathology Centre for Cancer Biology in Adelaide. He is continuing to study airway inflammation and also applying his experience working on lymphocyte differentiation and function to cancer immunology. Damon also has additional faculty appointments at both the South Australian Health and Medical Research Institute and Chiba University.
Lab webpage
Valeria Naim
orcid.org/0000-0002-2149-8712
Research areas: DNA replication, recombination, repair; chromosome fragile sites; mitosis; chromosome instability syndromes; cancer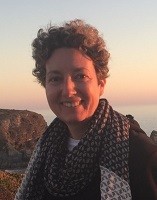 Dr. Valeria Naim is a Principal Investigator at Gustave Roussy European Cancer Centre. Since the beginning of her career, Dr. Naim has been interested in the mechanisms of maintenance of genome stability. She did her PhD in Genetics and Molecular Biology at the Sapienza University of Rome, in the laboratory of Prof. Maurizio Gatti. She characterized the function of genes that control mitotic cell division in Drosophila melanogaster. In 2007, she moved to France and joined the laboratory of Dr. Filippo Rosselli at Gustave Roussy as a Post-doctoral fellow. She found a role for proteins in the Fanconi anemia pathway during mitosis to prevent chromosomal instability in response to DNA replication stress. She was recruited by the INSERM (French Institute for Health and Medical Research) in 2010, and in 2015 she set up her group thanks to an ERC Starting Grant. The research interest of the lab is to understand the mechanisms that rescue cells from replication stress during mitosis and the role of chromosomal instability in cancer initiation and progression. Recently, the work of the team has focused on the crosstalk between mitochondrial function and nuclear dynamics in modulating transcription-replication conflicts and genome stability.
Lab webpage
Jun Wei Pek
orcid.org/0000-0001-6089-6900
Research areas: Germline, RNA, stem cells, Drosophila, regulation of gene expression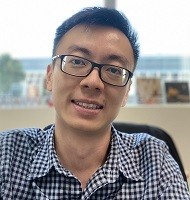 Jun Wei Pek is a Principal Investigator at the Temasek Life Sciences Laboratory (TLL) in Singapore. He received his B.Sc. (Hons) and Ph.D. from the National University of Singapore (NUS). His graduate research focused on the roles of nuage and small RNAs in the Drosophila germline. This was followed by a postdoctoral training at the Carnegie Institution for Science (Department of Embryology) where he began to explore a novel class of long noncoding RNAs called stable intronic sequence RNAs or sisRNAs in Drosophila. He was later named a Howard Hughes Medical Institute (HHMI) Fellow of the Life Sciences Research Foundation. Currently, his laboratory is interested in investigating the molecular and biological functions of sisRNAs, and their roles in cancer.
Lab webpage
Jacqueline Gottlieb
orcid.org/0000-0001-6507-4375
Research areas: Attention, decision making, executive function, curiosity, neurophysiology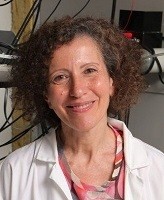 Jacqueline Gottlieb is Professor of Neuroscience in the Mortimer B. Zuckerman Institute for Mind Brain and Behavior at Columbia University, New York. She completed her undergraduate education in cognitive science at the Massachusetts Institute of Technology, her PhD in neurobiology at Yale University and her postdoctoral training at the National Institute of Health. Dr Gottlieb studies the neural mechanisms of decision making and executive function, with a particular interest in information seeking and curiosity.
Lab webpage
Stefano Palminteri
orcid.org/0000-0001-5768-6646
Research areas: Cognitive neuroscience, behavioural neuroscience, computational cognitive science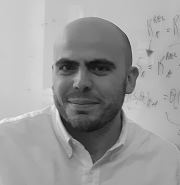 Dr. Stefano Palminteri's main research topics are reinforcement learning and decision-making. More precisely he is interested in understanding the computational and neural bases underlying these processes, and whether and how biases in these processes could explain neuropsychiatric diseases and maladaptive behaviours.
Lab webpage
Eliana Scemes
orcid.org/0000-0002-6650-3976
Research areas: Neuroscience, neuron-glia interactions, gap junctions (connexins and pannexins), purinergic signaling.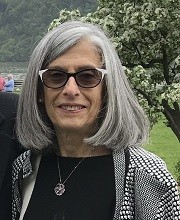 Dr. Eliana Scemes is a Full Professor in the Department of Cell Biology and Anatomy of New York Medical College. She has a strong background in the field of Cellular and Molecular Neuroscience, particularly of astrocyte biology. Her research focuses on intercellular communication via gap junctions and purinergic receptors during brain development and under neuro-inflammatory and degenerative conditions. Her group uses a diversified set of approaches (imaging, electrophysiology, molecular biology, biochemistry, behavior) to asses in vitro, in situ and in vivo the role of gap junctions (connexins and pannexins) and P2 receptor. At present, the research projects deal with the contribution of pannexin to astrocyte and neuronal ATP signaling and its implications for seizures and neuropathic pain.
Lab webpage
Michel Thiebaut de Schotten
orcid.org/0000-0002-0329-1814
Research areas: Cognitive neuroscience, stroke, brain anatomy and evolution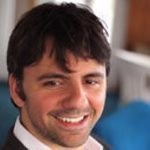 Dr. Michel Thiebaut de Schotten received his PhD from la Sorbonne in Paris for his work on spatial neglect as a disconnection syndrome. As a postdoctoral researcher at the Institute of Psychiatry King's College London, he mapped the organisation of white matter anatomy in the healthy human living brain. Michel joined the French National Center for Scientific Research (CNRS) as a tenure- track researcher in 2012 and founded the BCBlab. He now conducts research on white matter anatomy, brain evolution, brain disconnections and new brain-behaviour associations. In 2014, he was awarded the prestigious British Neuropsychological Society's Early Career Award, the Elizabeth Warrington Prize as well as the European Society for Neuropsychology Cortex prize.
Lab webpage
Graham Sheridan
orcid.org/0000-0002-8493-2651
Research areas: Neuroinflammation, hippocampal synaptic plasticity, CNS myelination, axon guidance, glial cell mechanics, Alzheimer's disease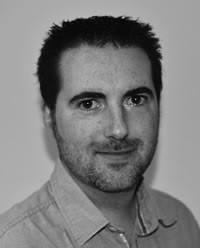 Dr. Graham Sheridan is an Assistant Professor in Neuroscience in the University of Nottingham. He obtained a PhD in neuropharmacology from University College Dublin where he studied the role of cytokine signalling in hippocampal synaptic plasticity. He then moved to Trinity College Dublin as a Postdoctoral Fellow to investigate novel drug targets for myelin repair in the central nervous system. Dr. Sheridan completed his postdoctoral training in the fields of mechanobiology and neuronal regeneration at the University of Cambridge, before being appointed Lecturer of Pharmacology in the University of Brighton. He moved to Nottingham in 2019 and leads an interdisciplinary team of researchers working at the interface of neurophysiology and biomedical engineering. His lab is focused on understanding how glial cells promote synaptic plasticity, myelination and memory formation in both health and neurodegenerative disease states. They also investigate how stress, neuroinflammation, and cancer can impact neuron–glial signalling and cognition in both the young and ageing brain.
Lab webpage
Christian Wozny
orcid.org/0000-0003-4220-2033
Research areas: Cellular and molecular neuroscience, Alzheimer's disease, depression, synaptic transmission and plasticity.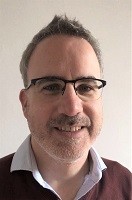 Dr Christian Wozny received his doctorate at the Charité - Universitätsmedizin Berlin, Germany, and trained as a postdoctoral fellow at the Laboratory of Molecular Biology (MRC LMB) in Cambridge, UK, and at the Charité in Berlin. In 2015 he has started his own lab at the Strathclyde Institute of Pharmacy and Biomedical Sciences (SIPBS) in Glasgow, UK. He is interested in studying neuronal diversity and microcircuits in health and disease using electrophysiology, anatomy and optogenetics. Christian also examines how neurons and synapses are regulated by neuromodulators, and how pharmacological compounds interact with synaptic receptors expressed in subsets of excitatory and inhibitory neurons.
Lab webpage
Helen Zhou
orcid.org/0000-0002-0180-8648
Research areas: Brain imaging, cognitive neuroscience, machine learning, neurodegeneration and ageing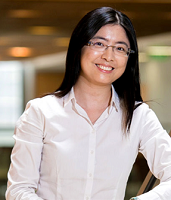 Dr. Juan (Helen) Zhou is an Associate Professor at the Center for Cognitive Neuroscience, Neuroscience and Behavioral Disorders Program, Duke-National University of Singapore (NUS) Medical School, and Yong Loo Lin School of Medicine, National University of Singapore. She also holds a joint appointment as Principal Investigator with Clinical Imaging Research Center, National University of Singapore. Prior to joining NUS in 2011, Dr. Zhou was an associate research scientist at the University of California, San Francisco. Her lab studies selective brain network-based vulnerability in neuropsychiatric disorders such as dementia and psychosis using multimodal neuroimaging and machine learning approaches.
Lab website
José Estevez
orcid.org/0000-0001-6332-7738
Research areas: Plant biology, cell growth, cell signaling, Arabidopsis, root hairs, pollen tubes, ROS, Ca+2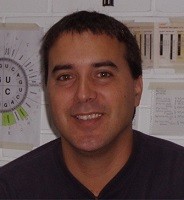 Dr. José M. Estevez graduated from the School of Sciences at the University of La Plata (UNLP) in 1997 and in 2004 he obtained the PhD title under the organic chemist Dr. Alberto S. Cerezo direction from the School of Sciences at the University of Buenos Aires (UBA). From 2005 to the end of 2009 he pursued postdoctoral training in Dr. Chris Somerville's lab at the Carnegie Institution at Stanford University, USA and UC Berkeley. From 2009 to May 2015 he directed his group at IFIBYNE Institute in Argentina and in June 2015 he moved to Leloir Institute (IIBBA-CONICET) also in Argentina where he is directing the Molecular Basis of Plant Development laboratory. In addition, in 2019 he joined the Center of Plant Biotechnology (CBV) at University Andres Bello together with Millennium Institute for Integrative Biology (iBio) at Santiago, Chile. José M. Estevez is currently a Principal Researcher of National Research Council of Argentina (CONICET). José is broadly interested in how environmental signals (e.g. nutrients, salt stress, temperature), developmental programs and hormones, are all coordinated at the single plant cell level (e.g. in root hairs and pollen tubes) to define polar growth.
Lab webpage
Shahid Mukhtar
orcid.org/0000-0002-1104-6931
Research areas: Plant biology, bioinformatics, genomics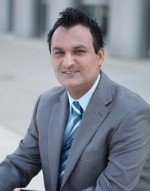 Dr. Shahid Mukhtar is an Associate Professor at the University of Alabama at Birmingham. He conducted his PhD research on Arabidopsis transcriptional regulatory networks at the Max Planck Institute Cologne, Germany. Dr. Mukhtar then carried out postdoctoral research in plant systems biology at the University of North Carolina at Chapel Hill, collaborating with the Dana Farber Cancer Institute & Center for Cancer Systems Biology, Boston. Shahid started his own laboratory at the University of Alabama at Birmingham in 2010. His research focuses at the interface of bioinformatics and life sciences. He is broadly interested in interdisciplinary research projects focused on genomics/systems biology of host plant immunity using computational approaches.
Lab webpage
Yuan Qin
orcid.org/0000-0003-4713-6151
Research areas: Plant reproduction, plant protection, epigenetics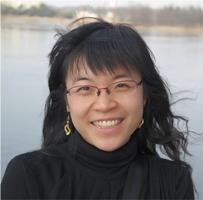 Dr. Yuan Qin is a professor of Center for Genomics and Biotechnology, Fujian Agriculture and Forestry University. Dr. Qin obtained her Ph.D. degree in developmental biology from Wuhan University in 2006. She did her postdoctoral research at the Department of Plant Science, University of Arizona and worked as an Associate Professor at Shanghai Institute of Plant Physiology and Ecology, Chinese Academy of Sciences from 2009 to 2014. She joined Fujian Agriculture and Forestry University as a Professor in 2014. Her lab research interests focus on floral stem cell determinacy, plant reproduction and plant responses to environmental stresses.
Lab webpage
Diane Saunders
orcid.org/0000-0003-2847-5721
Research areas: Plant pathology, plant-microbe interactions, bioinformatics, genomics, disease diagnostics, plant immunity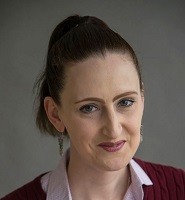 Dr. Diane Saunders is a Group Leader at the John Innes Centre, UK. She obtained her PhD studying the genetic mechanisms that regulate plant pathogen development at Exeter University. She then continued to pursue her interest in the molecular mechanisms that underpin plant-pathogen interactions through her postdoctoral research at The Sainsbury Laboratory. In 2014, Diane started her own research group that focuses on (re-)emerging plant pathogens that pose a significant threat to agriculture. By studying the plant-pathogen interface her goal is to generate new knowledge that can be utilised to improve plant resistance and inform disease management strategies. Hence, her lab works on an array of topics from effector biology, fungicide resistance, genomics, plant resistance and pathogen surveillance, applying a multidisciplinary approach to the study of plant pathogen interactions. She has a particular interest in the wheat rust pathogens, which are known as the "polio of agriculture" due to the threat they pose to wheat production worldwide.
Lab webpage