Focus |
Fast radio bursts
Fast radio bursts (FRBs) are very energetic and so far sporadic radio signals that are of unknown — but probably cosmological — origin. Only a few tens of FRBs have been detected since the first reported incidence in 2007. This Nature Astronomy Collection is based upon a Focus issue that was extremely timely: almost as many new FRB sources were reported in the ~12 weeks it took to write and edit the component articles as in the preceding 12 years.
Central to the Collection are a Perspective from Duncan Lorimer, one of the founders of the field, and a Review Article from Evan Keane, who looks towards a promising future. We also feature several Comments that address the key questions that are driving current research: what are the sources of FRBs? Is there more than one type of FRB? Are FRBs exclusively a radio phenomenon? How can we use FRBs as tools to probe the cosmos? What lessons can we learn from reflecting on the study of gamma-ray bursts? Finally, the Mission Control article showcases one of the facilities that is heralding an exciting second decade of FRB observations: the Australian SKA Pathfinder array.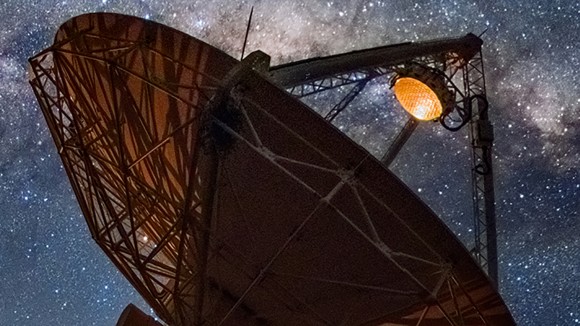 Perspective and Review
The first fast radio burst (FRB) was discovered in 2007, and in the following decade ~25 more were detected. Now the field stands on the brink of an explosion of detections, largely driven by the availability of new radio facilities. One of the founders of the field, Duncan Lorimer, reviews the early years of FRB science.
The second decade of fast radio burst (FRB) astronomy has started at pace, with detections of tens of new FRBs from newly operational facilities such as ASKAP and CHIME. Evan Keane looks forward to the upcoming years and the discoveries they will bring.
Mission Control
The Australian Square Kilometre Array Pathfinder will be a key tool in future searches for fast radio bursts and other transient phenomena, and is already reaping rewards, explains Principal Engineer Keith Bannister.