About the Guest Editors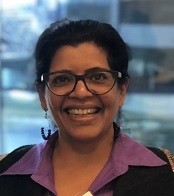 Usha Iyer-Raniga is Professor, Sustainable Built Environment, RMIT University and Co-lead of the UN One Planet Network's Sustainable Buildings and Construction Programme. She has close to 30 years' experience across academia and research, industry and government in sustainability issues in the built environment.
Usha has extensive experience in providing grounded solutions for sustainability using applied research. Her current role with the UN One Planet Network is on delivering the UN 2030 agenda, arising from SDG 12. Her work focuses on accelerating sustainability in the built environment through networked policy and programmes. Usha has been invited as key note speaker and invited speaker at national and international conferences, seminars and workshops. Her teaching portfolio extends to Asian countries. She has provided expertise to international organisations such as the UN and APEC, nationally to organisations such as Study Australia and Austrade, and also state and local governments. She is reviewer and scientific committee member for national and international referred journals and refereed conferences. Usha is on the editorial board for refereed journals and has worked on Special Issues. She has authored books and also aided as book editor. Usha has served and is currently serving on the Boards of various not for profit organisations and has also helped as panel judge for a number of local and international awards such as the Premiers Sustainability Award in Victoria and the International Green Gown Awards.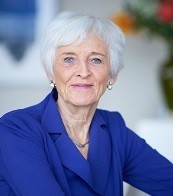 Dr. Jacqueline Cramer is professor of sustainable innovation at Utrecht University. She combines academic work with active engagement in circular economy practices. Some of her current roles include chair of the Dutch Concrete Agreement, the Dutch Building Agreement Steel and the Dutch Circular Textile Valley. She is also supervisory Board chair of Holland Circular Hotspot. From 2007 to 2010, she was the Minister of Housing, Spatial Planning and the Environment for the Dutch Labour Party. Since 1990, Jacqueline has been a consultant, advising over 200 companies and many partners cooperating in product chains and at a regional level on implementation of sustainable entrepreneurship, corporate social responsibility and the circular economy. To this day, she is a member of various governmental, industry and non-profit advisory boards. In recent years, Jacqueline Cramer has advised various governments and organisations worldwide on circular economy implementation.