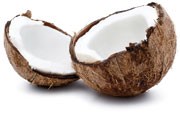 Scientists from Ireland have shown that digested coconut oil can attack the bacteria that cause caries. Coconut oil is a natural antibiotic and could be incorporated into commercial dental care products.
A research team from the Athlone Institute of Technology tested the antibacterial action of coconut oil in its natural state and coconut oil that had been treated with enzymes, in a process similar to digestion. The oils were tested against strains of Streptococcus bacteria. They found that enzyme-modified coconut oil strongly inhibited the growth of most strains of Streptococcus bacteria including Streptococcus mutans – a major cause of caries.
The group, who presented their work at the Society for General Microbiology's autumn conference at the University of Warwick, were prompted to investigate the effect of enzyme-modified foods on bacteria after many previous studies showed that partially digested foodstuffs are active against microorganisms.
Dr Damien Brady, the lead researcher, remarked: 'Incorporating enzyme-modified coconut oil into dental hygiene products would be an attractive altern-ative to chemical additives, particularly as it works at relatively low concentrations.'
About this article
Cite this article
Coconut oil inhibits caries. Br Dent J 213, 269 (2012). https://doi.org/10.1038/sj.bdj.2012.856
Published:

Issue Date:

DOI: https://doi.org/10.1038/sj.bdj.2012.856