Abstract
There is growing interest on the potential clinical relevance of the endometrial microbiome. However, insufficient attention has been given to the methodology of sampling. To minimize contamination, we advocate the use of the double-lumen catheters commonly employed for the embryo transfer. Endometrial fluid samples obtained from 53 women scheduled for IVF were studied for microbiome characterization. Control samples from the vagina of these same women were concomitantly obtained. Samples were analysed by V3–V4–V6 regions of 16S rRNA gene sequencing with Next Generation Sequencing technique. Endometrial Lactobacillus-dominant cases were uncommon compared to previous evidence, being observed in only 4 (8%) women. Taxonomy markedly differed between the endometrial and vaginal microbiomes composition. The most common bacterial genera coincided in only 4 (8%) women. The comparison between women who did and did not subsequently become pregnant failed to identify any microorganism associated with the success of the procedure. However, the endometrial biodiversity resulted higher among pregnant women. Shannon's Equitability index in pregnant and non pregnant women was 0.76 [0.57–0.87] and 0.55 [0.51–0.64], respectively (p = 0.002). In conclusion, the use of embryo transfer catheters for testing the endometrial microbiome is promising. The scant concordance with vaginal samples supports the validity of this approach. Moreover, our study highlighted a possible beneficial role of a higher biodiversity on endometrial receptivity.
Data availability
The datasets used and/or analysed during the current study available from the corresponding author on reasonable request.
References
Benner, M., Ferwerda, G., Joosten, I. & van der Molen, R. G. How uterine microbiota might be responsible for a receptive, fertile endometrium. Hum. Reprod. Update. 24(4), 393–415 (2018).

Agostinis, C. et al. Uterine immunity and microbiota: A shifting paradigm. Front. Immunol. 17(10), 2387 (2019).

Hashimoto, T. & Kyono, K. Does dysbiotic endometrium affect blastocyst implantation in IVF patients?. J. Assist. Reprod. Genet. 36(12), 2471–2479 (2019).

O'Callaghan, J. L. et al. Re-assessing microbiomes in the low-biomass reproductive niche. BJOG 127(2), 147–158 (2020).

Altmäe, S. & Rienzi, L. Endometrial microbiome: New hope, or hype?. Reprod. Biomed. Online. 42(6), 1051–1052 (2021).

Molina, N. M. et al. Analysing endometrial microbiome: Methodological considerations and recommendations for good practice. Hum. Reprod. 36(4), 859–879 (2021).

Al-Nasiry, S. et al. The interplay between reproductive tract microbiota and immunological system in human reproduction. Front. Immunol. 16(11), 378 (2020).

Moreno, I. et al. Evidence that the endometrial microbiota has an effect on implantation success or failure. Am. J. Obstet. Gynecol. 215(6), 684–703 (2016).

Chakravorty, S., Helb, D., Burday, M., Connell, N. & Alland, D. A detailed analysis of 16S ribosomal RNA gene segments for the diagnosis of pathogenic bacteria. J. Microbiol. Methods. 69(2), 330–339 (2007).

Chen, C. et al. The microbiota continuum along the female reproductive tract and its relation to uterine-related diseases. Nat. Commun. 8(1), 875 (2017).

Munro, M. G., Critchley, H. O., Broder, M. S. & Fraser, I. S. FIGO working group on menstrual disorders. FIGO classification system (PALM-COEIN) for causes of abnormal uterine bleeding in nongravid women of reproductive age. Int. J. Gynaecol. Obstet. 113(1), 3–13 (2011).

Cardellicchio, L. et al. Frozen-thawed blastocyst transfer in natural cycle: Feasibility in everyday clinical practice. Arch. Gynecol. Obstet. 295(6), 1509–1514 (2017).

Benaglia, L. et al. Oocyte retrieval difficulties in women with ovarian endometriomas. Reprod. Biomed. Online. 37(1), 77–84 (2018).

Heravi, F. S., Zakrzewski, M., Vickery, K. & Hu, H. Host DNA depletion efficiency of microbiome DNA enrichment methods in infected tissue samples. J. Microbiol. Methods. 170, 105856 (2020).

Carosso, A. et al. Controlled ovarian stimulation and progesterone supplementation affect vaginal and endometrial microbiota in IVF cycles: A pilot study. J. Assist. Reprod. Genet. 37(9), 2315–2326 (2020).

Franasiak, J. M. et al. Endometrial microbiome at the time of embryo transfer: Next-generation sequencing of the 16S ribosomal subunit. J. Assist. Reprod. Genet. 33(1), 129–136 (2016).

Tao, X. et al. Characterizing the endometrial microbiome by analyzing the ultra-low bacteria from embryo transfer catheter tips in IVF cycles: Next generation sequencing (NGS) analysis of the 16S ribosomal gene. Hum. Microbiome J. 3, 15–21 (2017).

Liu, Y. et al. Endometrial microbiota in infertile women with and without chronic endometritis as diagnosed using a quantitative and reference range-based method. Fertil. Steril. 112(4), 707–717 (2019).

Qiu, T. et al. Analysis of endometrial microbiota in intrauterine adhesion by high-throughput sequencing. Ann. Transl. Med. 9(3), 195 (2021).

Verstraelen, H. et al. Characterisation of the human uterine microbiome in non-pregnant women through deep sequencing of the V1–2 region of the 16S rRNA gene. PeerJ 19(4), e1602 (2016).

Sola-Leyva, A. et al. Mapping the entire functionally active endometrial microbiota. Hum. Reprod. 36(4), 1021–1031 (2021).
Funding
The study was partly funded by the Italian Ministry of Health (RF-2019–12369460).
Ethics declarations
Competing interests
Dr. Somigliana reports grants from Ferring, grants and personal fees from Merck-Serono, grants and personal fees from Theramex and Gedeon-Richter, outside the submitted work. All the other authors do not have any competing interest to declare.
Additional information
Publisher's note
Springer Nature remains neutral with regard to jurisdictional claims in published maps and institutional affiliations.
Supplementary Information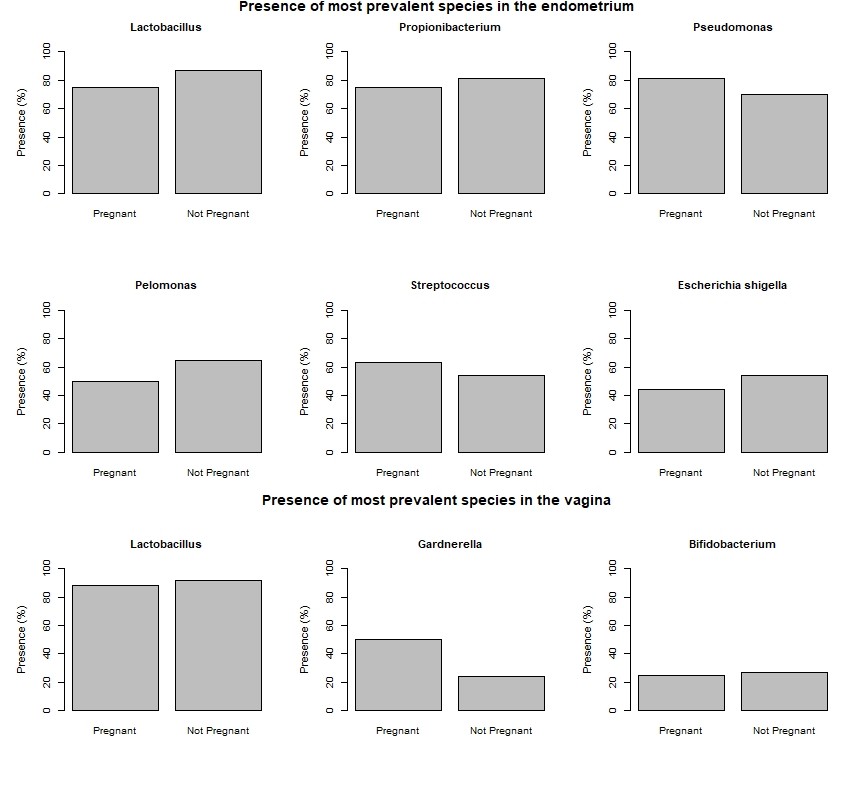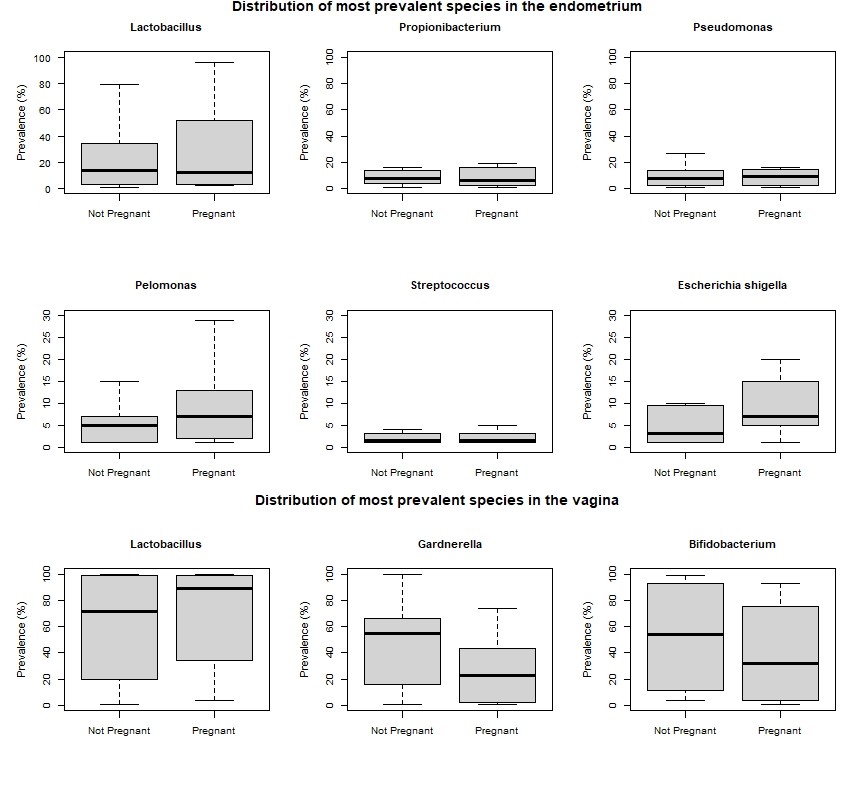 Rights and permissions
Open Access This article is licensed under a Creative Commons Attribution 4.0 International License, which permits use, sharing, adaptation, distribution and reproduction in any medium or format, as long as you give appropriate credit to the original author(s) and the source, provide a link to the Creative Commons licence, and indicate if changes were made. The images or other third party material in this article are included in the article's Creative Commons licence, unless indicated otherwise in a credit line to the material. If material is not included in the article's Creative Commons licence and your intended use is not permitted by statutory regulation or exceeds the permitted use, you will need to obtain permission directly from the copyright holder. To view a copy of this licence, visit http://creativecommons.org/licenses/by/4.0/.
About this article
Cite this article
Reschini, M., Benaglia, L., Ceriotti, F. et al. Endometrial microbiome: sampling, assessment, and possible impact on embryo implantation. Sci Rep 12, 8467 (2022). https://doi.org/10.1038/s41598-022-12095-7
Received:

Accepted:

Published:

DOI: https://doi.org/10.1038/s41598-022-12095-7
Comments
By submitting a comment you agree to abide by our Terms and Community Guidelines. If you find something abusive or that does not comply with our terms or guidelines please flag it as inappropriate.