Creating large genome/phenome collections can require consortium-scale resources. DNA.Land is a digital biobank that collects genetic data from individuals tested by consumer genomic companies using a fraction of the resources of traditional studies.
Access options
Subscribe to Journal
Get full journal access for 1 year
$209.00
only $17.42 per issue
All prices are NET prices.
VAT will be added later in the checkout.
Rent or Buy article
Get time limited or full article access on ReadCube.
from$8.99
All prices are NET prices.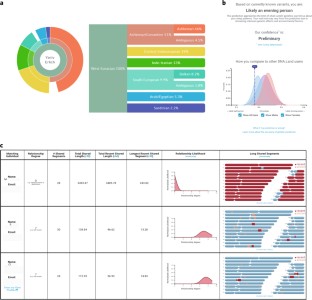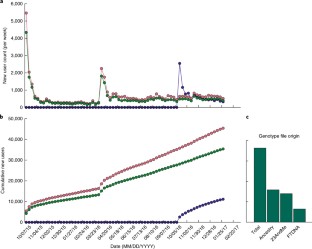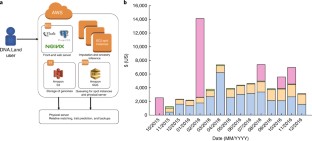 References
1.

Ashley, E. A. Nat. Rev. Genet. 17, 507–522 (2016).

2.

Sudlow, C. et al. PLoS Med. 12, e1001779 (2015).

3.

Downey, P. & Peakman, T. C. Int. J. Epidemiol. 37(Suppl. 1), i46–i50 (2008).

4.

Khan, R. & Mittelman, D. Genome Biol. 14, 139 (2013).

5.

Greshake, B., Bayer, P. E., Rausch, H. & Reda, J. PLoS ONE 9, e89204 (2014).

6.

Erlich, Y. et al. PLoS Biol. 12, e1001983 (2014).

7.

Delaney, S. K. et al. Expert. Rev. Mol. Diagn. 16, 521–532 (2016).

8.

Wilbanks, J. & Friend, S. H. Nat. Biotechnol. 34, 377–379 (2016).

9.

Bakos, Y., Marotta-Wurgler, F. & Trossen, D. R. J. Legal. Stud. 43, 1–35 (2014).

10.

Albala, I., Doyle, M. & Appelbaum, P. S. IRB Ethics Hum. Res. 32, 3 (2010). Available at http://www.thehastingscenter.org/irb_article/the-evolution-of-consent-forms-for-research-a-quarter-century-of-changes/ (accessed 17 September 2017).

11.

Klitzman, R. L. J. Empir. Res. Hum. Res. Ethics 8, 8–19 (2013).

12.

Lunshof, J. E., Chadwick, R., Vorhaus, D. B. & Church, G. M. Nat. Rev. Genet. 9, 406–411 (2008).

13.

Ball, M. P. et al. Proc. Natl. Acad. Sci. USA 109, 11920–11927 (2012).

14.

Curnin, C., Gordon, A. & Erlich, Y.  Bioinformatics  33, 2191–2193 (2017).

15.

Kaplanis, J. et al. Preprint at https://www.biorxiv.org/content/early/2017/02/07/106427.1 (2017).

16.

Bryc, K., Durand, E. Y., Macpherson, J. M., Reich, D. & Mountain, J. L. Am. J. Hum. Genet. 96, 37–53 (2015).

17.

Jain, S. H., Powers, B. W., Hawkins, J. B. & Brownstein, J. S. Nat. Biotechnol. 33, 462–463 (2015).

18.

Kosinski, M., Stillwell, D. & Graepel, T. Proc. Natl. Acad. Sci. USA 110, 5802–5805 (2013).

19.

Wu, H.-Y. et al. Eulerian video magnification for revealing subtle changes in the world. Preprint at https://dspace.mit.edu/openaccess-disseminate/1721.1/86955 (2012).

20.

Paparrizos, J., White, R. W. & Horvitz, E. J. Oncol. Pract. 12, 737–744 (2016).
Acknowledgements
Y.E. holds a Career Award at the Scientific Interface from the Burroughs Wellcome Fund. This study was supported by a generous gift from Andria and Paul Heafy to the Erlich Laboratory, funding from the National Breast Cancer Coalition, and support from Amazon Web Services' Education Grants. J.Y. is supported by the Columbia University Integrative Graduate Education and Research Traineeship (IGERT), funded by NSF research grant number 1144854. We thank the tens of thousands of DNA.Land participants—especially our early adopters, whose feedback was integral in our efforts to improve the site—and genetic genealogist C. Moore for her valuable advice. We welcome inquiries by researchers who are interested in collecting genotype and phenotype information with our resource.
Integrated Supplementary Information
Supplementary information
Supplementary Figures 1–4, Supplementary Tables 1–3 and Supplementary Note.
About this article
Cite this article
Yuan, J., Gordon, A., Speyer, D. et al. DNA.Land is a framework to collect genomes and phenomes in the era of abundant genetic information. Nat Genet 50, 160–165 (2018). https://doi.org/10.1038/s41588-017-0021-8