With the right app, smartphones can become a powerful tool for teaching physics and for increasing the popularity of this important subject.
Access options
Subscribe to Journal
Get full journal access for 1 year
$62.00
only $5.17 per issue
All prices are NET prices.
VAT will be added later in the checkout.
Rent or Buy article
Get time limited or full article access on ReadCube.
from$8.99
All prices are NET prices.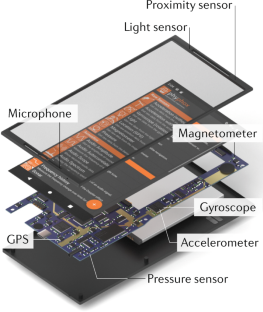 References
1.

Staacks, S. et al. Advanced tools for smartphone-based experiments: phyphox. Phys. Educ. 53, 045009 (2018).

2.

Staacks, S. et al. Simple time-of-flight measurement of the speed of sound using smartphones. Phys. Teach. 57, 112–113 (2019).

3.

Vieyra, R. et al. Turn your smartphone into a science laboratory. Sci. Teach. 82, 32–40 (2018).
Ethics declarations
Competing interests
The authors declare no competing interests.
About this article
Cite this article
Stampfer, C., Heinke, H. & Staacks, S. A lab in the pocket. Nat Rev Mater 5, 169–170 (2020). https://doi.org/10.1038/s41578-020-0184-2