Everybody who has ever made a paper airplane and been disappointed as it spins out of control, crashing to the ground, knows how tricky achieving suitable trim and stability for gliding can be. But, somehow, wiggling flying snakes glide without tumbling.
Access options
Subscribe to Journal
Get full journal access for 1 year
$187.00
only $15.58 per issue
All prices are NET prices.
VAT will be added later in the checkout.
Rent or Buy article
Get time limited or full article access on ReadCube.
from$8.99
All prices are NET prices.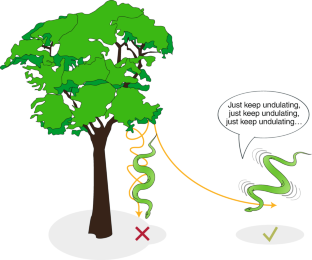 About this article
Cite this article
Usherwood, J. Stable gliding by undulating snakes. Nat. Phys. (2020). https://doi.org/10.1038/s41567-020-0959-9