Zeolitic catalyst particles are grown with nanosized fins that improve mass transport into the interior of the particle. This delays catalyst deactivation in the methanol-to-hydrocarbons process.
Access options
Subscribe to Journal
Get full journal access for 1 year
$99.00
only $8.25 per issue
All prices are NET prices.
VAT will be added later in the checkout.
Tax calculation will be finalised during checkout.
Rent or Buy article
Get time limited or full article access on ReadCube.
from$8.99
All prices are NET prices.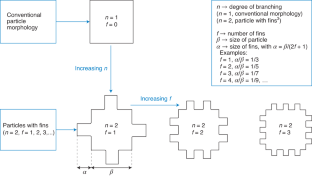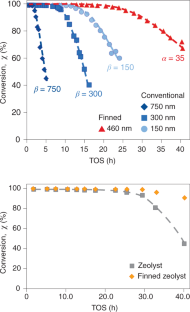 References
1.

Weisz, P. B. & Frilette, V. J. J. Phys. Chem. 64, 382 (1960).

2.

Naber, J. E., de Jong, K. P., Stork, W. H. J., Kuipers, H. P. C. E. & Post, M. F. M. Stud. Surf. Sci. Catal. 84, 2197–2219 (1994).

3.

Dai, H. et al. Nat. Mater. https://doi.org/10.1038/s41563-020-0753-1 (2020).

4.

Schwanke, A. & Pergher, S. Appl. Sci. 8, 1636 (2018).

5.

Choi, M. et al. Nat. Mater. 5, 718–723 (2006).

6.

Hartmann, M. Angew. Chem. Int. Ed. 43, 5880–5882 (2004).

7.

Holm, M. S., Taarning, E., Egeblad, K. & Christensen, C. H. Catal. Today 168, 3–16 (2011).

8.

Milina, M., Mitchell, S., Crivelli, P., Cooke, D. & Pérez-Ramírez, J. Nat. Commun. 5, 3922 (2014).

9.

Lopez-Orozco, S., Inayat, A., Schwab, A., Selvam, T. & Schwieger, W. Adv. Mater. 23, 2602–2615 (2011).
Ethics declarations
Competing interests
The author declares no competing interests.
About this article
Cite this article
Sastre, G. Look beneath the surface. Nat. Mater. 19, 1040–1041 (2020). https://doi.org/10.1038/s41563-020-0771-z