Electrical stimulation of the human cortex, undertaken for brain surgery, triggers percepts and feelings. A new study documents an ordering principle to these effects: the farther removed from sensory input or motor output structures, the less likely it is that a region contributes to consciousness.
Access options
Subscribe to Journal
Get full journal access for 1 year
$119.00
only $9.92 per issue
All prices are NET prices.
VAT will be added later in the checkout.
Tax calculation will be finalised during checkout.
Rent or Buy article
Get time limited or full article access on ReadCube.
from$8.99
All prices are NET prices.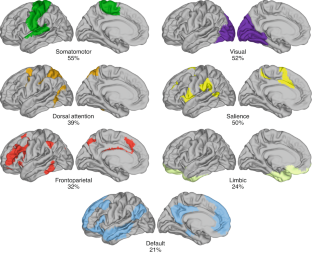 References
1.

Penfield, W. & Perot, P. Brain 86, 595–696 (1963).

2.

Winawer, J. & Parvizi, J. Neuron 92, 1213–1219 (2015).

3.

Schrouff, J. et al. Nat. Commun. 11, 656 (2020).

4.

Parvizi, J., Rangarajan, V., Shirer, W. R., Desai, N. & Greicius, M. D. Neuron 80, 1359–1367 (2013).

5.

Fox, K. C. R. et al. Neurology 91, e1519–e1527 (2018).

6.

Fox, K.C.R. et al. Nat. Hum. Behav. https://doi.org/10.1038/s41562-020-0910-1 (2020).

7.

Desmurget, M., Song, Z., Mottolese, C. & Sirigu, A. Trends Cogn. Sci. 17, 442–449 (2013).

8.

Boly, M. et al. J. Neurosci. 37, 9603–9613 (2017).

9.

Odegaard, B., Knight, R. T. & Lau, H. J. Neurosci. 37, 9593–9602 (2017).

10.

Koch, C. The Feeling of Life Itself: Why Consciousness is Widespread but Can't be Computed (MIT Press, 2019).
Ethics declarations
Competing interests
The author declares no competing interests.
About this article
Cite this article
Koch, C. Hot or not. Nat Hum Behav 4, 991–992 (2020). https://doi.org/10.1038/s41562-020-0925-7