The decision by the US to withdraw from the Paris Agreement has led critics to lament the end of America as a global leader, begging the question of what the country's climate leadership role was to begin with.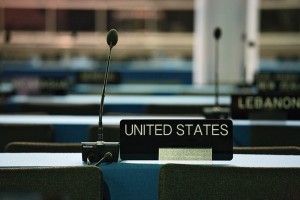 Charles Parker and Christer Karlsson of Uppsala University examine American leadership strategies and whether the US was recognized as a leader in UN climate negotiations. Their analysis of US submissions to the UNFCCC process and statements by key officials reveals that the US provided a vision for the agreement's hybrid design, signalled its own commitment to domestic climate action and helped bring about Chinese cooperation through bilateral partnership. Surveys conducted at eight COP sessions show that climate leadership was generally shared between the US, China and the EU, but recognition of the US as a climate leader peaked during the Copenhagen and Paris meetings; on both occasions the US was the most recognized leader.
Although US climate leadership has been criticized for being deficient, the authors argue it was crucial to making the Paris Agreement possible.
About this article
Cite this article
Yeeles, A. US climate leadership. Nature Clim Change 8, 272 (2018). https://doi.org/10.1038/s41558-018-0136-7