Every 10 years, X-ray astronomers gather in Bologna, Italy, to review the state of the field. After 30 years of these meetings, is there really still a separate field of X-ray astronomy?
Access options
Subscribe to Journal
Get full journal access for 1 year
$99.00
only $8.25 per issue
All prices are NET prices.
VAT will be added later in the checkout.
Rent or Buy article
Get time limited or full article access on ReadCube.
from$8.99
All prices are NET prices.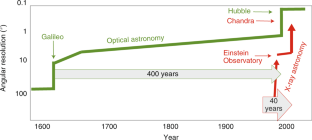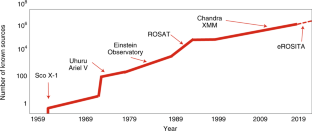 About this article
Cite this article
Elvis, M. X-ray astronomy in 2019. Nat Astron 4, 23–25 (2020). https://doi.org/10.1038/s41550-019-0937-2