South Africa is looking forward to hosting the IAU General Assembly in 2024 — the first on the African continent. The meeting will come at a time of burgeoning scientific prosperity for the growing community of indigenous South African and African astronomers.
Access options
Subscribe to Journal
Get full journal access for 1 year
$99.00
only $8.25 per issue
All prices are NET prices.
VAT will be added later in the checkout.
Tax calculation will be finalised during checkout.
Rent or Buy article
Get time limited or full article access on ReadCube.
from$8.99
All prices are NET prices.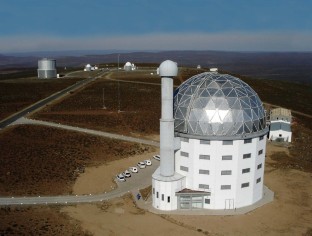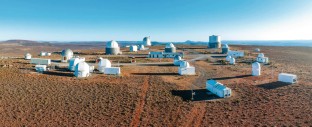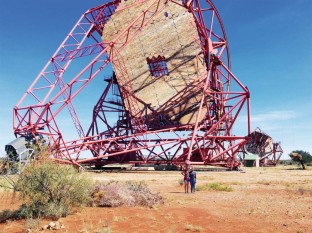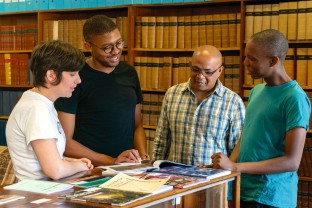 References
1.

Pović, M. Nat. Astron. 2, 507–510 (2018).

2.

Buckley, D. A. H., Swart, G. P. & Meiring, J. G. Proc. SPIE 6267, 62670Z (2006).

3.

Hinton, J. A. New Astron. Rev. 48, 331–337 (2004).

4.

Jonas, J. & the MeerKAT team. Proc. Sci. https://doi.org/10.22323/1.277.0001 (2018).

5.

Whitelock, P. A. in Organizations and Strategies in Astronomy Vol. 5 (ed. Heck, A.) 39–60 (Springer, 2004).

6.

Newburgh, L. B. et al. Proc. SPIE 9906, 99065X (2016).

7.

Ivezić, Z. et al. Preprint at https://arxiv.org/abs/0805.2366 (2008).

8.

Loots, A. In 225th AAS Meet. abstr. 126 (2015).

9.

Ong, R. & the CTA Consortium. Proc. Sci. 301, 1071 (2017).

10.

McBride, V. et al. Nat. Astron. 2, 511–514 (2018).
Acknowledgements
The author is grateful for inputs and comments from D. Cunnama, P. Whitelock, P. Väisänen, V. McBride and K. Govender.
About this article
Cite this article
Buckley, D.A.H. The changing landscape of South African astronomy. Nat Astron 3, 369–373 (2019). https://doi.org/10.1038/s41550-019-0771-6