Access options
Subscribe to Journal
Get full journal access for 1 year
$119.00
only $6.61 per issue
All prices are NET prices.
VAT will be added later in the checkout.
Tax calculation will be finalised during checkout.
Buy article
Get time limited or full article access on ReadCube.
$32.00
All prices are NET prices.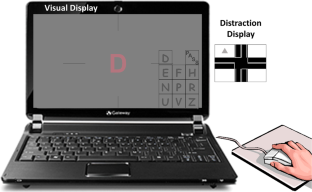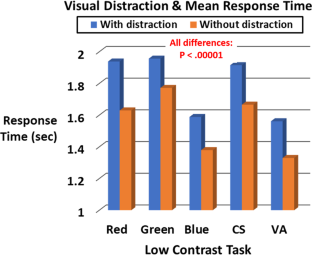 References
Peng Y, Boyle LN, Hallmark SL. Driver's lane keeping ability with eyes off road: Insights from a naturalistic study. Accid Anal Prev. 2013;50:628–34.

Beanland V, Fitzharris M, Young KL, Lenné MG. Driver inattention and driver distraction in serious casualty crashes: data from the Australian National Crash In-depth Study. Accid Anal Prev. 2013;54:99–107.

Lacherez P, Virupaksha S, Wood JM, Collins MJ. The effects of auditory satellite navigation instructions and visual blur on road hazard perception. Accid Anal Prev. 2019;125:132–7.

Rabin JC, Bradshaw TL, Chacon AM, Johnston SK, Yu DB. Hands-free phone calls impair visual performance. Am J Prev Med. 2016;51:e117–e118.

Rusch ML, Schall MC Jr, Lee JD, Dawson JD, Edwards SV, Rizzo M. Time-to-contact estimation erros among older drivers with useful field of view impariments. Accid Anal Prev. 2016;95:284–91.
Funding
This study was internally funded by Rosenberg School of Optometry, University of the Incarnate Word.
Ethics declarations
Conflict of interest
The authors declare that they have no conflict of interest.
Additional information
Publisher's note Springer Nature remains neutral with regard to jurisdictional claims in published maps and institutional affiliations.
About this article
Cite this article
Lovell, J., Rabin, J., Cerrillo, A. et al. Visual distraction from automobile displays: an impediment to visual performance. Eye 36, 651–652 (2022). https://doi.org/10.1038/s41433-021-01409-0
Received:

Revised:

Accepted:

Published:

Issue Date:

DOI: https://doi.org/10.1038/s41433-021-01409-0