Abstract
In this study, a novel pyrazole–carbodithioate-based chain transfer agent (CTA) featuring an aldehyde group (CTA-CHO) was designed and synthesized for RAFT polymerization. The obtained CTA-CHO was employed for the RAFT polymerization of styrene to afford well-defined polystyrenes bearing an aldehyde at their chain ends with low Ð values (~1.1). In addition, the reactivity of the aldehyde moiety at the end of the chain was precisely evaluated, while the Passerini three-component reaction was successfully performed on the aldehyde group.
Access options
Subscribe to Journal
Get full journal access for 1 year
$299.00
only $24.92 per issue
All prices are NET prices.
VAT will be added later in the checkout.
Rent or Buy article
Get time limited or full article access on ReadCube.
from$8.99
All prices are NET prices.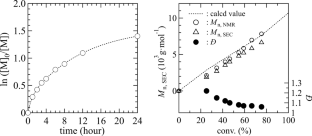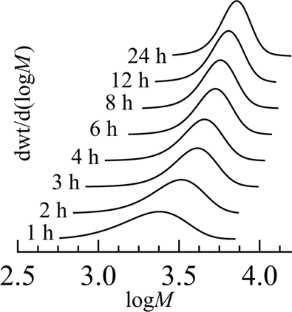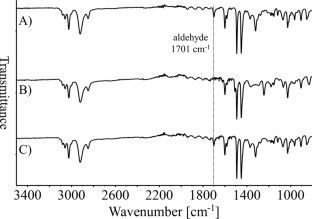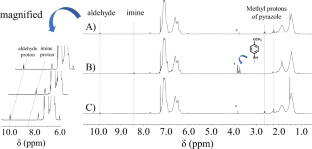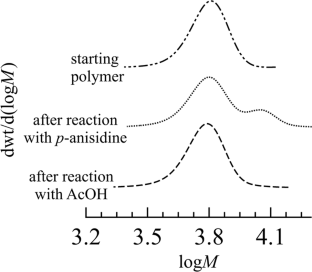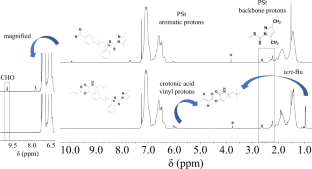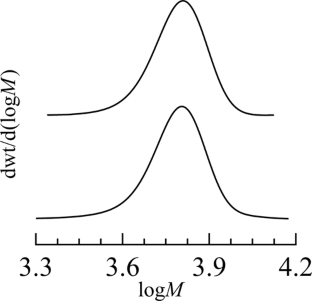 Acknowledgements
RK gratefully acknowledges the Leading Initiative for Excellent Young Researchers (LEADER) and a Grant-in-Aid for Scientific Research (C) (no. 19K05578) for financial support.
Ethics declarations
Conflict of interest
The authors declare that they have no conflict of interest.
Additional information
Publisher's note Springer Nature remains neutral with regard to jurisdictional claims in published maps and institutional affiliations.
Supplementary information
About this article
Cite this article
Kakuchi, R., Okura, Y. The Passerini three-component reaction of aldehyde end-functionalized polymers via RAFT polymerization using chain transfer agents featuring aldehyde. Polym J 52, 1057–1066 (2020). https://doi.org/10.1038/s41428-020-0368-z
Received:

Revised:

Accepted:

Published:

Issue Date:
Further reading
David M. Meunier

,

James H. Wade

,

Miroslav Janco

,

Rongjuan Cong

,

Wei Gao

,

Yongfu Li

,

Dibyaranjan Mekap

&

Grace Wang

Analytical Chemistry (2020)