Universal Simulation UK has launched their first affordable medical 'flight simulator', the Model T, which enables students to perform treatments on virtual patients. With the use of haptics (a motorised arm which gives accurate haptic feedback for virtual touch), the simulations make treatments feel like they would with a real patient and can distinguish between soft and hard tissue - without having to put any real patients at risk.
Universal Simulation UK are targeting dental operations to begin with, starting with simulations in restoration and oral surgery. They are also developing a simulation to teach anaesthesia which combines virtual reality (VR) and haptics together in a single simulation.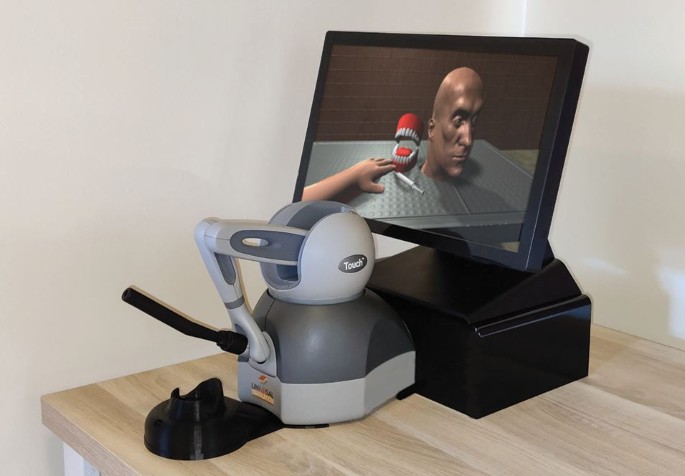 By bringing a virtual simulation to life with the use of haptics in this way, it improves the training which can be delivered through plastic props. Students are able to really feel the difference between different tissues. The simulator also offers new levels of customisation for teachers and reduces the use of consumables, as exercises can be easily reinitiated, and it is much easier and quicker to prepare and clean for training.
In January 2021, Universal Simulation UK will also be launching the first portable haptic and VR simulator which will allow students to train and practise remotely while still getting feedback from their teachers on their work.
About this article
Cite this article
Students can now practise on virtual patients. Br Dent J 229, 693 (2020). https://doi.org/10.1038/s41415-020-2443-4