Dental practitioners are treating compromised first permanent molars (cFPM) in young people in greatly different ways across the UK, according to a new study.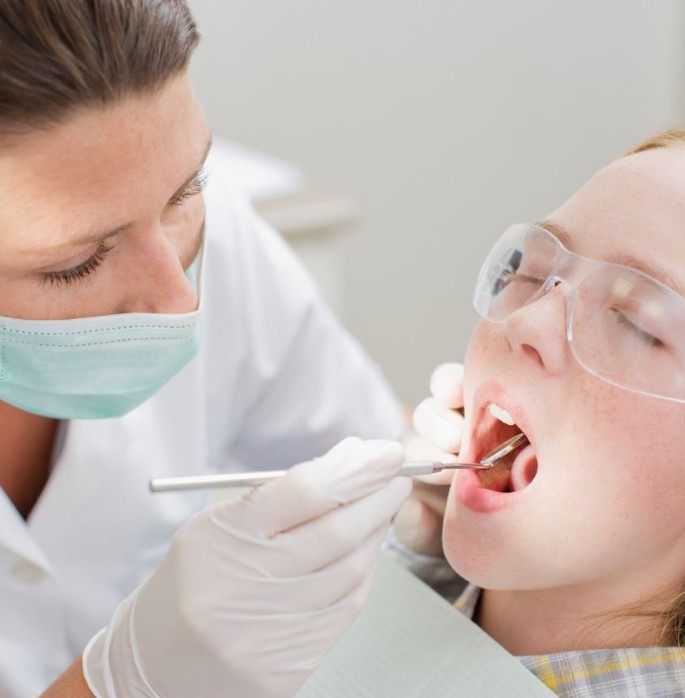 Child oral health experts are now calling for clear guidance for the best management of cFPM.
Currently, most children with cFPM will initially present to their general dental practitioner (GDP) but the decision on whether to treat or to refer is challenging and there are no guidelines as to whether a specialist in paediatric dentistry (SPD) or a GDP should manage these teeth.
Therefore a team of researchers led by Greig Taylor of Newcastle University's Centre for Oral Health Research, set out to explore current attitudes to the management of cFPMs amongst GDPs and SPDs.
For the study1 published on 18 January 2019 in the International Journal of Paediatric Dentistry, they gathered responses from an online questionnaire of a random sample of 552 GDPs from England and Scotland and 236 UK GDC-registered specialists in paediatric dentistry.
Analysis of the results showed there was a considerable amount of overlap of opinion between the groups.
GDPs and specialists both agreed strongly that cFPM affect children's quality of life and general health, which is consistent with existing literature that highlights the impact that compromised teeth have on children.
However, the responses also revealed that cFPM are not managed consistently. There were preferences by GDPs to restore and SPDs to extract cFPM in nine and 15-year-olds.
About 71.6% of SPDs agreed that children with cFPM should be referred to a paediatric specialist for treatment planning, whereas the reverse for GDPs was true, as 86.8% believed they had a responsibility to treat these teeth.
Taylor, a member of the British Society of Paediatric Dentistry (BSPD) and an NIHR academic clinical fellow, said: 'This study has highlighted that children with cFPM are being managed, but which approach is the most effective, in terms of patient benefit and costs to the NHS, is still unknown.'
Claire Stevens, spokesperson for the BSPD, said: 'What we are seeing is that by and large, dentists in primary care are undertaking complex treatments to save compromised teeth.
'However, there are times when a decision needs to be taken as to whether a referral to a specialist or an extraction may be more appropriate.
'I am optimistic that Managed Clinical Networks [MCNs] for paediatric dentistry will help to bring clarification on this important clinical issue. MCNs are all about different professional groups working together and cFPMs are a perfect example of a topic which needs clear referral protocols.
'BSPD is very grateful to Greig and his team for carrying out this research and we were delighted to help facilitate it by sending out questionnaires.'
References
1.

Taylor G D, Pearce K F and Vernazza C R. Management of compromised first permanent molars in children: Cross-Sectional analysis of attitudes of UK general dental practitioners and specialists in paediatric dentistry. Int J Paediatr Dent 2019; DOI: 10.1111/ipd.12469.
About this article
Cite this article
Clarity needed on how to treat compromised first permanent molars. Br Dent J 226, 312 (2019). https://doi.org/10.1038/s41415-019-0117-x