During re-read of our previously article [1] published in Bone Research, we regretted to find a mistake in Fig. 1B. The representative figure chosen to compare the inhibitory effect of 0 μmol·L−1 plumbagin upon breast cancer metastasis was wrong due to the mishandling in manuscript preparation. Although this correction does not affect the results and conclusion of above paper, all the authors agree to correct this negligence as providing the right Fig. 1 presented below. We feel sorry and apologize for all the inconvenience it caused.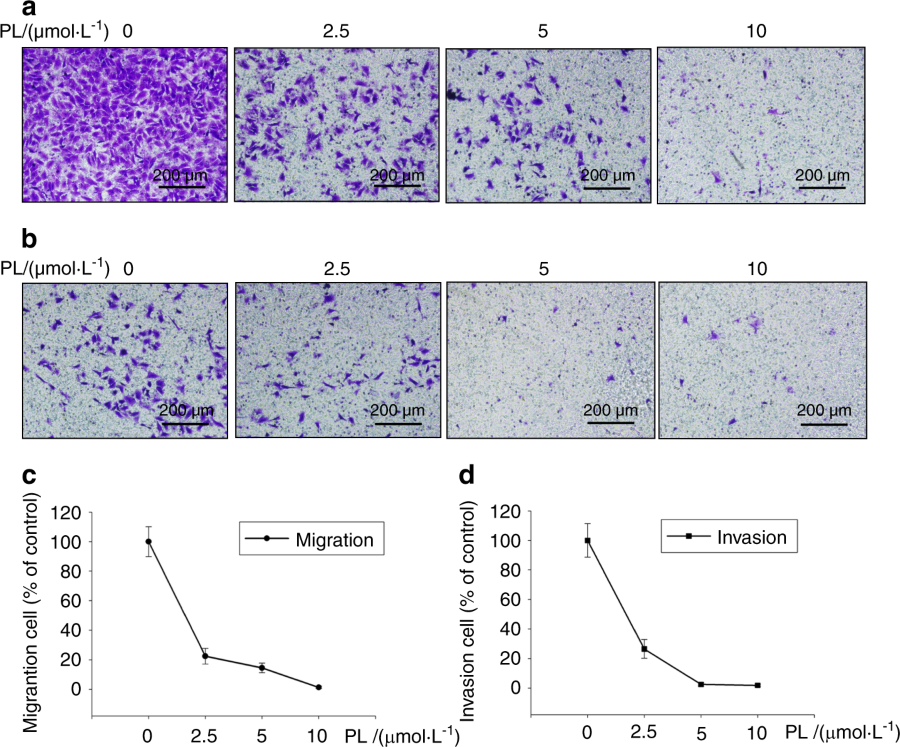 1. Yan, W. et al. Suppressive effects of plumbagin on invasion and migration of breast cancer cells via the inhibition of STAT3 signaling and downregulation of inflammatory cytokine expressions. Bone Res. 4, 362–370 (2013).
Rights and permissions
Open Access This article is licensed under a Creative Commons Attribution 4.0 International License, which permits use, sharing, adaptation, distribution and reproduction in any medium or format, as long as you give appropriate credit to the original author(s) and the source, provide a link to the Creative Commons license, and indicate if changes were made. The images or other third party material in this article are included in the article's Creative Commons license, unless indicated otherwise in a credit line to the material. If material is not included in the article's Creative Commons license and your intended use is not permitted by statutory regulation or exceeds the permitted use, you will need to obtain permission directly from the copyright holder. To view a copy of this license, visit http://creativecommons.org/licenses/by/4.0/.