In the initial online version of this article, Figure 4B was meant to show two replicates of each sample, but the two replicates of the sample "H1-treated, non-stressed" (rows #3 and #4) were accidentally showing one replicate. This flaw, with all the source data, was reported to the journal immediately after we were aware of it. Even though this flaw does not affect any of the conclusions in the article, we sincerely apologize for this oversight. Figure 4B has been corrected.
The corrected Fig. 4B is given below: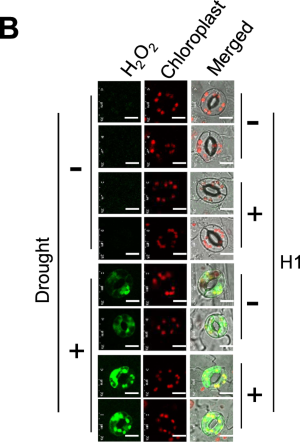 Fig. 4 Synergistic responses to dehydration and Aeromonas sp. H1 resulted in increased efficacy of plant dehydration resistance.
B Aeromonas sp. H1 increased ROS accumulation in the guard cells of dehydration-stressed Arabidopsis.
The plants were grown at 28 °C with dehydration treatment for 3 days. ROS levels were indicated by fluorescent signals from the oxidation-sensitive CM-H2DCFDA. Two representative replicates of each sample (n ≥ 10) are shown. Three independent experiments showed similar results. White bars indicate 10 μm.
The original article has been corrected.
Rights and permissions
Open Access This article is licensed under a Creative Commons Attribution 4.0 International License, which permits use, sharing, adaptation, distribution and reproduction in any medium or format, as long as you give appropriate credit to the original author(s) and the source, provide a link to the Creative Commons license, and indicate if changes were made. The images or other third party material in this article are included in the article's Creative Commons license, unless indicated otherwise in a credit line to the material. If material is not included in the article's Creative Commons license and your intended use is not permitted by statutory regulation or exceeds the permitted use, you will need to obtain permission directly from the copyright holder. To view a copy of this license, visit http://creativecommons.org/licenses/by/4.0/.
About this article
Cite this article
He, D., Singh, S.K., Peng, L. et al. Correction to: Flavonoid-attracted Aeromonas sp. from the Arabidopsis root microbiome enhances plant dehydration resistance. ISME J 16, 2633 (2022). https://doi.org/10.1038/s41396-022-01309-5
Published:

Issue Date:

DOI: https://doi.org/10.1038/s41396-022-01309-5