Access options
Subscribe to Journal
Get full journal access for 1 year
$499.00
only $38.38 per issue
All prices are NET prices.
VAT will be added later in the checkout.
Rent or Buy article
Get time limited or full article access on ReadCube.
from$8.99
All prices are NET prices.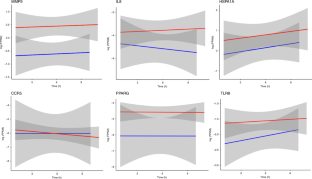 References
1.

Balada, R. et al. Enquiring beneath the surface: can a gene expression assay shed light into the heterogeneity among newborns with neonatal encephalopathy? Pediatr. Res. https://doi.org/10.1038/s41390-020-0764-2 (2020).

2.

Ioannidis, J. P. et al. Repeatability of published microarray gene expression analyses. Nat. Genet. 41, 149–155 (2009).

3.

Montaldo, P. et al. Whole blood gene expression reveals specific transcriptome changes in neonatal encephalopathy. Neonatology 115, 68–76 (2019).

4.

Montaldo, P., Lally, P. J., Oliveira, V. & Thayyil, S. Hypothermic neuroprotection for neonatal encephalopathy in low- and middle-income countries: a new approach to an old problem. NeoReviews 19, e735–e741 (2018).

5.

Montaldo, P. et al. Transcriptomic profile of adverse neurodevelopmental outcomes after neonatal encephalopathy. Nat. Scientific Rep. https://doi.org/10.1038/s41598-020-70131-w (2020) (in press).

6.

Peng, R. D. Reproducible research in computational science. Science (New York, N.Y.) 334, 1226–1227 (2011).

7.

Kok, M. G. M. et al. Small sample sizes in high-throughput miRNA screens: a common pitfall for the identification of miRNA biomarkers. Biomol. Detect. Quantif. 15, 1–5 (2017).

8.

Pritchard, C. C., Cheng, H. H. & Tewari, M. MicroRNA profiling: approaches and considerations. Nat. Rev. Genet. 13, 358–369 (2012).

9.

Dypås, L. B., Gützkow, K. B., Olsen, A.-K. & Duale, N. MiRNA profiles in blood plasma from mother–child duos in human biobanks and the implication of sample quality: circulating miRNAs as potential early markers of child health. PLoS ONE 15, e0231040-e (2020).
Ethics declarations
Competing interests
The authors declare no competing interests.
Patient consent
All the parents of the neonates who were enrolled in the study provided their written informed consent.
Additional information
Publisher's note Springer Nature remains neutral with regard to jurisdictional claims in published maps and institutional affiliations.
About this article
Cite this article
Burgod, C., Thayyil, S. & Montaldo, P. The use of gene expression as a disease stratification tool of neonatal encephalopathy. Pediatr Res (2020). https://doi.org/10.1038/s41390-020-1104-2
Received:

Revised:

Accepted:

Published: