Your institute does not have access to this article
Access options
Subscribe to Journal
Get full journal access for 1 year
$119.00
only $9.92 per issue
All prices are NET prices.
VAT will be added later in the checkout.
Tax calculation will be finalised during checkout.
Buy article
Get time limited or full article access on ReadCube.
$32.00
All prices are NET prices.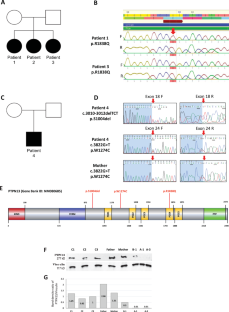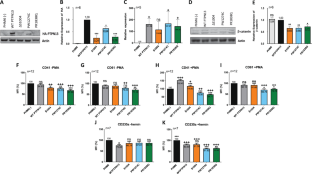 Data availability
The data that supports the findings of this study is available upon request from the corresponding author. The data are not publicly available due to privacy and ethical restrictions.
References
Shah S, Schrader KA, Waanders E, Timms AE, Vijai J, Miething C, et al. A recurrent germline PAX5 mutation confers susceptibility to pre-B cell acute lymphoblastic leukemia. Nat Genet. 2013;45:1226–31.

Noetzli L, Lo RW, Lee-Sherick AB, Callaghan M, Noris P, Savoia A, et al. Germline mutations in ETV6 are associated with thrombocytopenia, red cell macrocytosis and predisposition to lymphoblastic leukemia. Nat Genet. 2015;47:535–8.

Kuehn HS, Boisson B, Cunningham-Rundles C, Reichenbach J, Stay-Pedersen A, Gelfand EW, et al. Loss of B Cells in Patients with Heterozygous Mutations in IKAROS. N. Engl J Med. 2016;374:1032–43.

Pouliot GP, Degar J, Hinze L, Kochupurakkal B, Vo CD, Burns MA, et al. Fanconi-BRCA pathway mutations in childhood T-cell acute lymphoblastic leukemia. PLoS ONE. 2019;14:e0221288.

Strevens MJ, Lilleyman JS, Williams RB. Shwachman's syndrome and acute lymphoblastic leukaemia. Br Med J. 1978;2:18.

Sardina JL, Lopez-Ruano G, Prieto-Bermejo R, Sánchez-Sánchez B, Pérez-Fernández A, Sánchez-Abarca LI, et al. PTPN13 regulates cellular signalling and beta-catenin function during megakaryocytic differentiation. Biochim Biophys Acta. 2014;1843:2886–99.

Lopez-Ruano G, Prieto-Bermejo R, Ramos TL, San-Segundo L, Sánchez-Abarca LI, Sánchez-Guijo F, et al. PTPN13 and beta-Catenin Regulate the Quiescence of Hematopoietic Stem Cells and Their Interaction with the Bone Marrow Niche. Stem Cell Rep. 2015;5:516–31.

Zhao S, Sedwick D, Wang Z. Genetic alterations of protein tyrosine phosphatases in human cancers. Oncogene 2015;34:3885–94.

Ghemlas I, Li H, Zlateska B, Klaassen R, Fernandez CV, Yanofsky RA, et al. Improving diagnostic precision, care and syndrome definitions using comprehensive next-generation sequencing for the inherited bone marrow failure syndromes. J Med Genet. 2015;52:575–84.

Shalata A, Lauhasurayotin S, Leibovitz Z, Li H, Hebert D, Dhanraj S, et al. Biallelic mutations in EXOC3L2 cause a novel syndrome that affects the brain, kidney and blood. J Med Genet. 2018;56:340–6.

Strullu M, Caye A, Lachenaud J, Cassinat B, Gazal S, Fenneteau O, et al. Juvenile myelomonocytic leukaemia and Noonan syndrome. J Med Genet. 2014;51:689–97.

Erdmann KS. The protein tyrosine phosphatase PTP-Basophil/Basophil-like. Interacting proteins and molecular functions. Eur J Biochem. 2003;270:4789–98.

Reya T, Duncan AW, Ailles L, Domen J, Scherer DC, Willert K, et al. A role for Wnt signalling in self-renewal of haematopoietic stem cells. Nature 2003;423:409–14.

Antonchuk J, Sauvageau G, Humphries RK. HOXB4-induced expansion of adult hematopoietic stem cells ex vivo. Cell 2002;109:39–45.

Erdmann KS, Kuhlmann J, Lessmann V, Herrmann L, Eulenburg V, Müller O, et al. The Adenomatous Polyposis Coli-protein (APC) interacts with the protein tyrosine phosphatase PTP-BL via an alternatively spliced PDZ domain. Oncogene 2000;19:3894–901.
Acknowledgements
The authors thank and acknowledge the patients and families for their participation in this study. Also, the authors would like to acknowledge the Care4Rare Research Consortium for identifying the mutation in the index case of Family A. The study was supported by grants from the Canadian Institutes of Health Research funding reference 286737 (YD), McLaughlin Centre Accelerator Grants in Genomic Medicine (YD and SWS), The Regional Government of Castile & Leon funding reference SA077P20 (AHH), and The Spanish Government funding reference PID2020–117692RB-I00 (AHH). The Care4Rare Canada Consortium work was funded by Genome Canada and the Ontario Genomics Institute (OGI147).
Ethics declarations
Competing interests
The authors have no financial competing interests that might be construed to influence the results or interpretation of their paper.
Additional information
Publisher's note Springer Nature remains neutral with regard to jurisdictional claims in published maps and institutional affiliations.
Supplementary information
About this article
Cite this article
Moshiri, H., Cabrera Riofrío, D.A., Lim, Y.J. et al. Germline PTPN13 mutations in patients with bone marrow failure and acute lymphoblastic leukemia. Leukemia 36, 2132–2135 (2022). https://doi.org/10.1038/s41375-022-01610-4
Received:

Revised:

Accepted:

Published:

Issue Date:

DOI: https://doi.org/10.1038/s41375-022-01610-4