Abstract
Bone marrow (BM) niche responds to chemotherapy-induced cytokines secreted from acute lymphoblastic leukemia (ALL) cells and protects the residual cells from chemotherapeutics in vivo. However, the underlying molecular mechanisms for the induction of cytokines by chemotherapy remain unknown. Here, we found that chemotherapeutic drugs (e.g., Ara-C, DNR, 6-MP) induced the expression of niche-protecting cytokines (GDF15, CCL3 and CCL4) in both ALL cell lines and primary cells in vitro. The ATM and NF-κB pathways were activated after chemotherapy treatment, and the pharmacological or genetic inhibition of these pathways significantly reversed the cytokine upregulation. Besides, chemotherapy-induced NF-κB activation was dependent on ATM-TRAF6 signaling, and NF-κB transcription factor p65 directly regulated the cytokines expression. Furthermore, we found that both pharmacological and genetic perturbation of ATM and p65 significantly decreased the residual ALL cells after Ara-C treatment in ALL xenograft mouse models. Together, these results demonstrated that ATM-dependent NF-κB activation mediated the cytokines induction by chemotherapy and ALL resistance to chemotherapeutics. Inhibition of ATM-dependent NF-κB pathway can sensitize ALL to chemotherapeutics, providing a new strategy to eradicate residual chemo-resistant ALL cells.
Access options
Access options
Subscribe to Journal
Get full journal access for 1 year
$1,224.00
only $102.00 per issue
All prices are NET prices.
VAT will be added later in the checkout.
Rent or Buy article
Get time limited or full article access on ReadCube.
from$8.99
All prices are NET prices.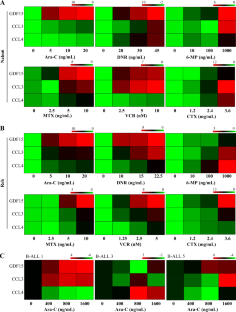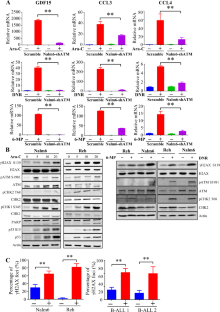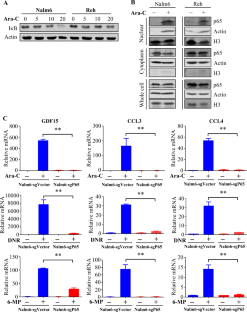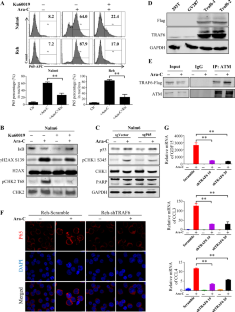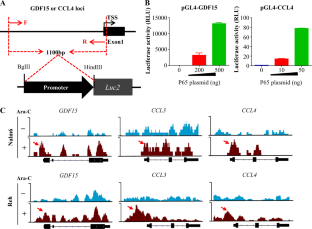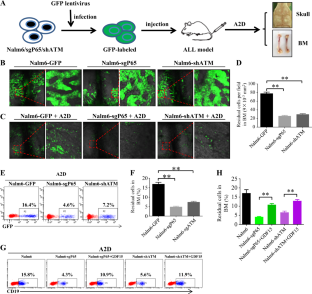 Acknowledgements
We thank Jian-Min Zhu, Yao Chen and Hou-Shun Fang (Shanghai Children's Medical Center, Shanghai Jiao Tong University School of Medicine) for excellent technical support. This work is supported by the National Key R&D Program of China, Stem Cell and Translation Research (No. 2016YFA0102000 to C-WD), and the National Natural Science Foundation of China (No. 31530017 to B-BSZ; No. 81570121 to C-WD), and the National Basic Research Program of China (973 program 2015CB553904 to B-BSZ), and Shanghai Science and Technology Development Funds (No. 14411950600 to JC), and the Science and Technology Commission of Pudong District, Shanghai Municipality (No. PKJ2015-Y04 to C-WD), and Innovation Program of Shanghai Municipal Education Commission (No. 15ZZ052 to C-WD), Shanghai Program of Shanghai Academic/Technology Research Leader, Shanghai Municipality (No. 16XD1402100 to B-BSZ), and the Hospital-Public Cross-Link Project of Shanghai Jiao Tong University (No. YG2017MS31 to C-WD).
Ethics declarations
Conflict of interest
The authors declare that they have no conflict of interest.
Additional information
Publisher's note: Springer Nature remains neutral with regard to jurisdictional claims in published maps and institutional affiliations.
Supplementary information