Abstract
The Neonatal Pain, Agitation, and Sedation Scale (N-PASS) is recommended by the American Academy of Pediatrics to measure neonatal pain and sedation. However, little is known regarding its reliability and validity for diverse neonatal subpopulations. Twenty-nine studies were included in our review, demonstrating broad application of N-PASS and good or excellent reliability and validity for various neonatal subpopulations. Our systematic review found N-PASS to be valid and reliable for many but not all neonatal subpopulations. There is a lack of support for N-PASS reliability and validity for measuring prolonged pain and sedation in nonmechanically ventilated infants and for acute pain in postoperative infants in any gestational age category. Overall, N-PASS is a psychometrically sound and pragmatic instrument evaluating pain and sedation for most neonatal populations. Future research using N-PASS is encouraged to evaluate and report its validity and reliability, especially for neonatal subpopulations not included in this review.
Access options
Subscribe to Journal
Get full journal access for 1 year
$299.00
only $24.92 per issue
All prices are NET prices.
VAT will be added later in the checkout.
Rent or Buy article
Get time limited or full article access on ReadCube.
from$8.99
All prices are NET prices.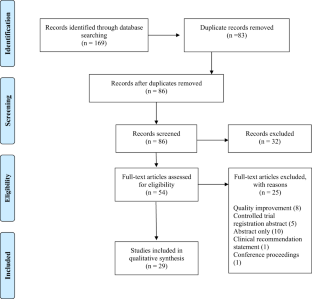 References
1.

Harrison W, Goodman D. Epidemiologic trends in neonatal intensive care, 2007–2012. JAMA Pediatr. 2015;169:855–62.

2.

Anand KJS, Aranda JV, Berde CB, Buckman S, Capparelli EV, Carlo W, et al. Summary proceedings from the neonatal pain-control group. Pediatrics. 2006;117:S9–22.

3.

Hall RW. Anesthesia and analgesia in the NICU. Clin Perinatol. 2012;39:239–54.

4.

Borenstein-Levin L, Synnes A, Grunau RE, Miller SP, Yoon EW, Shah PS. Narcotics and sedative use in preterm neonates. J Pediatr. 2017;180:92–8.

5.

American Academy of Pediatrics. Prevention and management of pain in the neonate: an update. Pediatrics. 2006;118:2231–41.

6.

Horbar JD, Soll RF, Edwards WH. The Vermont Oxford Network: a community of practice. Clin Perinatol. 2010;37:29–47.

7.

Giordano V, Edobor J, Deindl P, Wildner B, Goeral K, Steinbauer P, et al. Pain and sedation scales for neonatal and pediatric patients in a preverbal stage of development: a systematic review. JAMA Pediatr. 2019;173:1186–97.

8.

Ambuel B, Hamlett KW, Marx CM, Blumer JL. Assessing distress in pediatric intensive care environments: the COMFORT scale. J Pediatr Psychol. 1992;17:95–109.

9.

Hummel P, Puchalski ML, Creech SD, Weiss MG. N-PASS: Neonatal Pain, Agitation and Sedation Scale—reliability and validity. 2004. http://www.anestesiarianimazione.com/2004/06c.asp. Accessed 2 May 2020.

10.

Desai SA, Nanavati RN, Jasani BB, Kabra N. Comparison of Neonatal Pain, Agitation, and Sedation scale with premature infant pain profile for the assessment of acute prolonged pain in neonates on assisted ventilation: a prospective observational study. Indian J Palliat Care. 2017;23:287–92.

11.

Huang X-Z, Li L, Zhou J, He F, Zhong C-X, Wang B. Evaluation of three pain assessment scales used for ventilated neonates. J Clin Nurs. 2018;27:3522–9.

12.

Kimberlin CL, Winterstein AG. Validity and reliability of measurement instruments used in research. Am J Health Syst Pharm. 2008;65:2276–84.

13.

Liberati A, Altman DG, Tetzlaff J, Mulrow C, Gøtzsche PC, Ioannidis JPA, et al. The PRISMA statement for reporting systematic reviews and meta-analyses of studies that evaluate healthcare interventions: explanation and elaboration. BMJ. 2009;339:b2700.

14.

OCEBM levels of evidence working group. Oxford Center for Evidence Based Medicine 2011 levels of evidence. 2011. https://www.cebm.net/wp-content/uploads/2014/06/CEBM-Levels-of-Evidence-2.1.pdf. Accessed 25 Aug 2020.

15.

World Health Organization. Preterm birth. 2018. https://www.who.int/news-room/fact-sheets/detail/preterm-birth. Accessed 11 Apr 2020.

16.

Howson CP, Kinney MV, McDougall L, Lawn JE. Born too soon: preterm birth matters. Reprod Health. 2013;10:S1.

17.

Burnsed JC, Heinan K, Letzkus L, Zanelli S. Gabapentin for pain, movement disorders, and irritability in neonates and infants. Dev Med Child Neurol. 2020;62:386–9.

18.

Jiang J-B, Strauss R, Luo X-Q, Nie C, Wang Y, Zhang J, et al. Anaesthesia modalities during laser photocoagulation for retinopathy of prematurity: a retrospective, longitudinal study. BMJ Open. 2017;7:e01334.

19.

Munsters J, Wallstróm L, Ågren J, Norsted T, Sindelar R. Skin conductance measurements as pain assessment in newborn infants born at 22-27weeks gestational age at different postnatal age. Early Hum Dev. 2012;88:21–6.

20.

Novitskaya ES, Kostakis V, Broster SC, Allen LE. Pain score assessment in babies undergoing laser treatment for retinopathy of prematurity under sub-tenon anaesthesia. Eye. 2013;27:1405–10.

21.

Hummel P, Lawlor-Klean P, Weiss MG. Validity and reliability of the N-PASS assessment tool with acute pain. J Perinatol. 2009;88:474–8.

22.

Kurdahi Badr L, Demerjian T, Daaboul T, Abbas H, Hasan Zeineddine M, Charafeddine L. Preterm infants exhibited less pain during a heel stick when they were played the same music their mothers listened to during pregnancy. Acta Paediatr. 2017;106:438–45.

23.

O'Sullivan A, O'Connor M, Brosnahan D, McCreery K, Dempsey EM. Sweeten, soother and swaddle for retinopathy of prematurity screening: a randomised placebo controlled trial. Arch Dis Child Fetal Neonatal Ed. 2010;95:F419–22.

24.

Kappesser J, Kamper-Fuhrmann E, De Laffolie J, Faas D, Ehrhardt H, Frank LS, et al. Pain-specific reactions or indicators of a general stress response? Clin J Pain. 2019;35:101–10.

25.

Patil S, Saini SS, Kumar P, Shah R. Comparison of intra-procedural pain between a novel continuous arteriovenous exchange and conventional pull-push techniques of partial exchange transfusion in neonates: a randomized controlled trial. J Perinatol. 2014;34:693–7.

26.

Al Qahtani R, Abu-Salem LY, Pal K. Effect of lidocaine-prilocaine eutectic mixture of local anaesthetic cream compared with oral sucrose or both in alleviating pain in neonatal circumcision procedure. Afr J Paediatr Surg. 2014;11:56–61.

27.

Vu-Ngoc H, Uyen NCM, Thinh OP, Don LD, Danh NVT, Truc NTT, et al. Analgesic effect of non-nutritive sucking in term neonates: a randomized controlled trial. Pediatr Neonatol. 2020;61:106–13.

28.

McGinnis K, Murray E, Cherven B, McCracken C, Travers C. Effect of vibration on pain response to heel lance: a pilot randomized control trial. Adv Neonatal Care. 2016;16:439–48.

29.

Tekin M, Yıldırım Ş, Aylanç H, Kaymaz H, Battal F, Topaloğlu N, et al. Does intrauterine tobacco exposure increase the pain perception of newborns? J Pain Res. 2016;9:319–23.

30.

Hummel P. Psychometric evaluation of the Neonatal Pain, Agitation, and Sedation (N-PASS) Scale in infants and children up to age 36 months. Pediatr Nurs. 2017;43:175–84.

31.

Drolet C, Roy H, Laflamme J, Marcotte M-E. Feasibility of a comfort care protocol using oral transmucosal medication delivery in a palliative neonatal population. J Palliat Med. 2016;19:442–50.

32.

Veneziano G, Iliev P, Tripi J, Martin D, Aldrink J, Bhalla T, et al. Continuous chloroprocaine infusion for thoracic and caudal epidurals as a postoperative analgesia modality in neonates, infants, and children. Paediatr Anaesth. 2016;26:84–91.

33.

Hummel P, Puchalski M, Creech SD, Weiss MG. Clinical reliability and validity of the N-PASS: Neonatal Pain, Agitation and Sedation Scale with prolonged pain. J Perinatol. 2008;28:55–60.

34.

Giordano V, Deindl P, Fuiko R, Unterasinger L, Waldhoer T, Cardona F, et al. Effect of increased opiate exposure on three years neurodevelopmental outcome in extremely preterm infants. Early Hum Dev. 2018;123:1–5.

35.

Deindl P, Giordano V, Fuiko R, Waldhoer T, Unterasinger L, Berger A, et al. The implementation of systematic pain and sedation management has no impact on outcome in extremely preterm infants. Acta Paediatr. 2016;105:798–805.

36.

Hillman BA, Tabrizi MN, Gauda EB, Carson KA, Aucott SW. The Neonatal Pain, Agitation and Sedation Scale and the bedside nurse's assessment of neonates. J Perinatol. 2015;35:128–31.

37.

Khan J, Sundaram V, Murki S, Bhatti A, Saini SS, Kumar P. Nasal injury and comfort with jet versus bubble continuous positive airway pressure delivery systems in preterm infants with respiratory distress. Eur J Pediatr. 2017;176:1629–35.

38.

Sacha GL, Foreman MG, Kyllonen K, Rodriguez RJ. The use of gabapentin for pain and agitation in neonates and infants in a neonatal ICU. J Pediatr Pharmacol Ther. 2017;22:207–11.

39.

Garten L, Deindl P, Schmalisch G, Metze B, Bührer C. Parallel assessment of prolonged neonatal distress by empathy-based and item-based scales. Eur J Pain. 2010;14:878–81.

40.

Abiramalatha T, Mathew SK, Mathew BS, Shabeer MP, Arulappan G, Kumar M, et al. Continuous infusion versus intermittent bolus doses of fentanyl for analgesia and sedation in neonates: an open-label randomised controlled trial. Arch Dis Child Fetal Neonatal Ed. 2019;104:F433–39.

41.

Giordano V, Deindl P, Kuttner S, Waldhör T, Berger A, Olischar M. The Neonatal Pain, Agitation and Sedation Scale reliably detected oversedation but failed to differentiate between other sedation levels. Acta Paediatr. 2014;103:e515–21.

42.

Chrysostomou C, Schulman SR, Castellanos MH, Cofer BE, Mitra S, da Rocha MG, et al. A phase II/III, multicenter, safety, efficacy, and pharmacokinetic study of dexmedetomidine in preterm and term neonates. J Pediatr. 2014;164:276–82.

43.

Giordano V, Deindl P, Goeral K, Czaba C, Weninger M, Berger A, et al. The power of N-PASS, aEEG, and BIS in detecting different levels of sedation in neonates: a preliminary study. Paediatr Anaesth. 2018;28:1096–104.

44.

Shuman CJ, Ploutz-Snyder RJ, Titler MG. Development and testing of the nurse manager EBP competency scale. West J Nurs Res. 2018;40:175–90.

45.

Koo TK, Li MY. A guideline of selecting and reporting intraclass correlation coefficients for reliability research. J Chiropr Med. 2016;15:155–63.

46.

McHugh ML. Interrater reliability: the kappa statistic. Biochem Med. 2012;22:276–82.

47.

Mukaka M. A guide to appropriate use of correlation coefficient in medical research. Malawi Med J. 2012;24:69–71.

48.

Stevens M, McGrath P, Gibbins S, Beyene J, Breau L, Camfield C, et al. Procedural pain in newborns at risk for neurologic impairment. Pain. 2003;105:27–35.

49.

Stevens M, McGrath P, Gibbins S, Beyene J, Breau L, Camfield C, et al. Determining behavioural and physiological responses to pain in infants at risk for neurologic impairment. Pain. 2007;127:94–102.

50.

Deindel P, Unterasinger L, Kappler G, Werther T, Czaba C, Giordano V, et al. Successful implementation of a pain and sedation protocol at 2 NICUs. Pediatrics. 2013;132:211–8.
Ethics declarations
Conflict of interest
The authors declare that they have no conflict of interest.
Additional information
Publisher's note Springer Nature remains neutral with regard to jurisdictional claims in published maps and institutional affiliations.
About this article
Cite this article
Morgan, M.E., Kukora, S., Nemshak, M. et al. Neonatal Pain, Agitation, and Sedation Scale's use, reliability, and validity: a systematic review. J Perinatol (2020). https://doi.org/10.1038/s41372-020-00840-7
Received:

Revised:

Accepted:

Published: