Abstract
While evidence-based medicine has contributed enormously to the uniformity and rationale of patient care, it is necessary that we anticipate changes in order to implement their rapid translation to practice. The purpose of this review is to expose three issues regarding cardiovascular health in women, including milestones to reflect the pace at which these are incorporated into public policies. Two of these matters, as changes in the thresholds of normal blood pressure in gestation and in nonpregnant women, need further evidence and deserve to be retrospectively analyzed in high-quality databases. The third subject derives from the association of remote cardiovascular complications of hypertensive pregnancies, an example of the unnecessary delay of more than two decades to install a wide prevention strategy when the health system is not on the watch.
This is a preview of subscription content
Access options
Subscribe to Journal
Get full journal access for 1 year
$119.00
only $9.92 per issue
All prices are NET prices.
VAT will be added later in the checkout.
Tax calculation will be finalised during checkout.
Buy article
Get time limited or full article access on ReadCube.
$32.00
All prices are NET prices.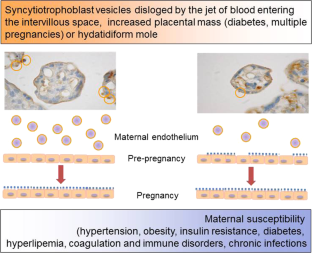 References
Mauvais-Jarvis F, Bairey Merz N, Barnes PJ, et al. Sex and gender: modifiers of health, disease, and medicine. Lancet. 2020;396:565–82.

Fourny N, Beauloye C, Bernard M, Horman S, Desrois M, Bertrand L. Sex differences of the diabetic heart. Front Physiol. 2021;12:661297.

Brown MA, Magee LA, Kenny LC, Karumanchi SA, McCarthy FP, Saito S, et al. The hypertensive disorders of pregnancy: ISSHP classification, diagnosis & management recommendations for international practice. Pregnancy Hypertens. 2018;13:291–310.

Whelton PK, Carey RM, Aronow WS, Casey DE, Collins KJ, Dennison Himmelfarb C, et al. ACC/AHA/AAPA/ABC/ACPM/AGS/APhA/ASH/ASPC/NMA/PCNA guideline for the prevention, detection, evaluation, and management of high blood pressure in adults: a report of the American College of Cardiology/American Heart Association Task Force on Clinical Practice Guidelines. Hypertension. 2018;71:e13–5.

Li Q, Zheng L, Jiang D, Gu Y, Wang G, Li J, et al. Early pregnancy stage 1 hypertension and high mean arterial pressure increased risk of adverse pregnancy outcomes in Shanghai, China. J Hum Hypertens. 2021;35:1–8. https://doi.org/10.1038/s41371-021-00523-6.

Darwin KC, Federspiel JJ, Schuh BL, Baschat AA, Vaught AJ. ACC-AHA diagnostic criteria for hypertension in pregnancy identifies patients at intermediate risk of adverse outcomes. Am J Perinatol. 2021;38:e249–55.

Bello NA, Zhou H, Cheetham TC, Miller E, Getahun DT, Fassett MJ, et al. Prevalence of hypertension among pregnant women when using the 2017 American College of Cardiology/American Heart Association Blood Pressure Guidelines and association with maternal and fetal outcomes. JAMA Netw Open. 2021;4:e213808.

Sabol BA, Porcelli B, Diveley E, Meyenburg K, Woolfolk C, Rosenbloom JI, et al. Defining the risk profile of women with stage 1 hypertension: a time to event analysis. Am J Obstet Gynecol MFM. 2021;3:100376.

Greenberg VR, Silasi M, Lundsberg LS, Culhane JF, Reddy UM, Partridge C, et al. Perinatal outcomes in women with elevated blood pressure and stage 1 hypertension. Am J Obstet Gynecol. 2021;224:521.e1–521.e11.

Bone JN, Magee LA, Singer J, Nathan H, Qureshi RN, Sacoor C, et al. Blood pressure thresholds in pregnancy for identifying maternal and infant risk: a secondary analysis of Community-Level Interventions for Pre-eclampsia (CLIP) trial data. Lancet Glob Health. 2021;9:e1119–28.

Macdonald-Wallis C, Silverwood RJ, Fraser A, Nelson SM, Tilling K, Lawlor DA, et al. Gestational-age-specific reference ranges for blood pressure in pregnancy: findings from a prospective cohort. J Hypertens. 2015;33:96–105.

Valdés G, Kaufmann P, Corthorn J, Erices R, Brosnihan KB, Joyner-Grantham J. Vasodilator factors in the systemic and local adaptations to pregnancy. Reprod Biol Endocrinol. 2009;7:79.

Macedo ML, Luminoso D, Savvidou MD, McEniery CM, Nicolaides KH. Maternal wave reflections and arterial stiffness in normal pregnancy as assessed by applanation tonometry. Hypertension. 2008;51:1047–51.

Kannel WB. Fifty years of Framingham Study contributions to understanding hypertension. J Hum Hypertens. 2000;14:83–90.

Kotchen TA. Historical trends and milestones in hypertension research. A model of the process of translational research. Hypertension. 2011;58:522–38.

Jousilahti P, Vartiainen E, Toumilehto J, Puska P. Sex, age and cardiovascular risk factors, and coronary heart disease: a prospective study of 14 786 middle-aged men and women in Finland. Circulation. 1999;99:1165–72.

Nedkoff LJ, Briffa TG, Preen DB, Sanfilippo FM, Hung J, Ridout SC, et al. Age- and sex-specific trends in the incidence of hospitalized acute coronary syndromes in Western Australia. Circ Cardiovasc Qual Outcomes. 2011;4:557–64.

Wilmot KA, O'Flaherty M, Capewell S, Ford ES, Vaccarino V. Coronary heart disease mortality declines in the United States from 1979 through 2011: evidence for stagnation in young adults, especially women. Circulation. 2015;132:997–1002.

Gabet A, Danchin N, Juillière Y, Olié V. Acute coronary syndrome in women: rising hospitalizations in middle-aged French women, 2004-14. Eur Heart J. 2017;38:1060–5.

Ji H, Niirannen TJ, Rader F, Henglin M, Kim A, Ebinger JE, et al. Sex differences in blood pressure associations with cardiovascular outcomes. Circulation. 2021;143:761–3.

Kringeland E, Tell GS, Midtbø H, Igland J, Haugsgjerd TR, Gerdts E. Stage 1 hypertension, sex, and acute coronary syndromes during midlife: The Hordaland Health Study. Eur J Prev Cardiol. 2021. https://doi.org/10.1093/eurjpc/zwab068.

Chesley LC, Annitto JE, Cosgrove RA. The remote prognosis of eclamptic women. Sixth periodic report. Am J Obstet Gynecol. 1976;124:446–59.

Jónsdóttir LS, Arngrímsson R, Geirsson RT, Sigvaldason H, Sigfússon N. Death rates from ischemic heart disease in women with a history of hypertension in pregnancy. Acta Obstet Gynecol Scand. 1995;74:772–6.

Brown MA, Roberts L, Hoffman A, Henry A, Mangos G, O'Sullivan A, et al. Recognizing cardiovascular risk after preeclampsia: The P4 Study. J Am Heart Assoc. 2020;9:e018604.

Stuart JJ, Tanz LJ, Missmer SA, Rimm EB, Spiegelman D, James-Todd TM, et al. Hypertensive disorders of pregnancy and maternal cardiovascular disease risk factor development: an observational cohort study. Ann Intern Med. 2018;169:224–32.

Lo CCW, Lo ACQ, Leow SH, Fisher G, Corker B, Batho O, et al. Future cardiovascular disease risk for women with gestational hypertension: a systematic review and meta-analysis. J Am Heart Assoc. 2020;9:e013991.

Garovic VD, White WM, Vaughan L, Saiki M, Parashuram S, Garcia-Valencia O, et al. Incidence and long-term outcomes of hypertensive disorders of pregnancy. J Am Coll Cardiol. 2020;75:2323–34.

de Havenon A, Delic A, Stulberg E, Sheibani N, Stoddard G, Hanson H, et al. Association of preeclampsia with incident stroke in later life among women in the Framingham Heart Study. JAMA Netw Open. 2021;4:e215077.

Smith GN, Walker MC, Liu A, Wen SW, Swansburg M, Ramshaw H, et al. A history of preeclampsia identifies women who have underlying cardiovascular risk factors. Am J Obstet Gynecol. 2009;200:58.

Veiga ECA, Rocha PRH, Caviola LL, Cardoso VC, Costa FDS, Saraiva MDCP, et al. Previous preeclampsia and its association with the future development of cardiovascular diseases: a systematic review and meta-analysis. Clinics (Sao Paulo). 2021;76:e1999.

Grandi SM, Filion KB, Yoon S, Ayele HT, Doyle CM, Hutcheon JA, et al. Cardiovascular disease-related morbidity and mortality in women with a history of pregnancy complications. Circulation. 2019;139:1069–79.

Okoth K, Singh Chandan J, Marshall T, Thangaratinam S, Thomas GN, Nirantharakumar K, et al. Association between the reproductive health of young women and cardiovascular disease in later life: umbrella review. BMJ. 2020;371:m3502.

Huppertz B. The critical role of abnormal trophoblast development in the etiology of preeclampsia. Curr Pharm Biotechnol. 2018;19:771–80.

Burton GJ, Woods AW, Jauniaux E, Kingdom JC. Rheological and physiological consequences of conversion of the maternal spiral arteries for uteroplacental blood flow during human pregnancy. Placenta. 2009;30:473–82.

Cooke WR, Jones GD, Redman CWG, Vatish M. Syncytiotrophoblast derived extracellular vesicles in relation to preeclampsia. Matern-Fetal Med. 2021;3:151–60.

Valdés G. Preeclampsia and cardiovascular disease: interconnected paths that enable detection of the subclinical stages of obstetric and cardiovascular diseases. Integr Blood Press Control. 2017;10:17–23.

Rana S, Burke SD, Karumanchi SA. Imbalances in circulating angiogenic factors in the pathophysiology of preeclampsia and related disorders. Am J Obstet Gynecol. 2020. https://doi.org/10.1016/j.ajog.2020.10.022.

Germain AM, Romanik MC, Guerra I, Solari S, Reyes MS, Johnson R, et al. Endothelial dysfunction: a link among preeclampsia, recurrent pregnancy loss, and future cardiovascular events? Hypertension. 2007;49:90–95.

Patten IS, Rana S, Shahul S, Rowe GC, Jang C, Liu L, et al. Cardiac angiogenic imbalance leads to peripartum cardiomyopathy. Nature. 2012;485:333–8.

Arnett DK, Blumenthal RS, Albert MA, Buroker AB, Goldberger ZD, Hahn EJ, et al. 2019 ACC/AHA Guideline on the Primary Prevention of Cardiovascular Disease: a report of the American College of Cardiology/American Heart Association Task Force on Clinical Practice Guidelines. Circulation. 2019;140:e596–e646.

Parikh NI, Gonzalez JM, Anderson CAM, Judd SE, Rexrode KM, Hlatky MA, et al. Adverse pregnancy outcomes and cardiovascular disease risk: unique opportunities for cardiovascular disease prevention in women: a scientific statement from the American Heart Association. Circulation. 2021;143:e902–16.

Vogel B, Acevedo M, Appelman Y, Bairey, Merz CN, Chieffo A, et al. The Lancet Women and Cardiovascular Disease Commission; reducing the global burden by 2030. Lancet. 2021;397:2385–438.

Williams D. Pregnancy: a stress test for life. Curr Opin Obstet Gynecol. 2003;15:465–71.

Carbillon L. Pregnancy is an essential spontaneous screening stress test for the risk of early stroke in women. Stroke. 2008;39:e138.

Smith GN, Pudwell J, Roddy M. The Maternal Health Clinic: a new window of opportunity for early heart disease risk screening and intervention for women with pregnancy complications. J Obstet Gynaecol Can. 2013;35:831–9.

Arabin B, Baschat AA. Pregnancy: an underutilized window of opportunity to improve long-term maternal and infant health – an appeal for continuous family care and interdisciplinary communication. Front Pediatr. 2017;5:69.

Muijsers HEC, Roeleveld N, van der Heijden OWH, Maas AHEM. Consider preeclampsia as a first cardiovascular event. Curr Cardiovasc Risk Rep. 2019;13:21.

Cusimano MC, Pudwell J, Roddy M, Cho CK, Smith GN. The maternal health clinic: an initiative for cardiovascular risk identification in women with pregnancy-related complications. Am J Obstet Gynecol. 2014;210:438. e1–9.

Park K, Minissian MB, Wei J, Saade GR, Smith GN. Contemporary clinical updates in the prevention of cardiovascular disease in women who experienced adverse pregnancy outcomes. Clin Cardiol. 2020;43:553–9.

Celi AC, Seely EW, Wang P, Thomas AM, Wilkins-Haug LE. Caring for women after hypertensive pregnancies and beyond: Implementation and integration of a postpartum transition clinic. Matern Child Health J. 2019;23:1459–66.

Lewey J, Levine LD, Yang L, Triebwasser JE, Groeneveld PW. Patterns of postpartum ambulatory care follow-up care among women with hypertensive disorders of pregnancy. J Am Heart Assoc. 2020;9:e016357.

Blumental EA, Crosland BA, Senderoff D, Santurino K, Garg N, Bernstein M, et al. California cardiovascular screening tool: Findings from initial implementation. AJP Rep. 2020;10:e362–8.

Hauspurg A, Countouris ME, Catov JM. Hypertensive disorders of pregnancy and future maternal health: How can the evidence guide postpartum management? Curr Hypertens Rep. 2019;21:96.

Lui NA, Jeyaram G, Henry A. Postpartum interventions to reduce long-term cardiovascular disease risk in women after hypertensive disorders of pregnancy: a systematic review. Front Cardiovasc Med. 2019;6:160.

Bairey Merz CN, Pepine CJ, Walsh MN, Fleg JL. Ischemia and No Obstructive Coronary Artery Disease (INOCA): developing evidence-based therapies and research agenda for the next decade. Circulation. 2017;135:1075–92.

Norris CM, Yip CYY, Nerenberg KA, Clavel MA, Pacheco C, Foulds HJA, et al. State of the science in women's cardiovascular disease: a Canadian perspective on the influence of sex and gender. J Am Heart Assoc. 2020;9:e01563.

Wang MC, Freaney PM, Perak AM, Allen NB, Greenland P, William A, et al. Association of pre-pregnancy cardiovascular risk factor burden with adverse maternal and offspring outcomes. Eur J Prev Cardiol Eur. 2021. https://doi.org/10.1093/eurpc/swab121.

Barker DJ, Eriksson JG, Forsén T, Osmond C. Fetal origins of adult disease: strength of effects and biological basis. Int J Epidemiol. 2002;31:1235–9.

Aye CYL, Lewandowski AJ, Lamata P, et al. Prenatal and postnatal cardiac development in offspring of hypertensive pregnancies. J Am Heart Assoc. 2020;9:e014586.

Timpka S, Macdonald-Wallis C, Hughes AD, Chaturvedi N, Franks PW, Lawlor DA, et al. Hypertensive disorders of pregnancy and offspring cardiac structure and function in adolescence. J Am Heart Assoc. 2016;5:e003906.

Alsnes IV, Vatten LJ, Fraser A, Bjørngaard JH, Rich-Edwards J, Romundstad PR, et al. Hypertension in pregnancy and offspring cardiovascular risk in young adulthood: prospective and sibling studies in the HUNT Study (Nord-Trøndelag Health Study) in Norway. Hypertension. 2017;69:591–8.

Brenner BM, Chertow GM. Congenital oligonephropathy and the etiology of adult hypertension and progressive renal injury. Am J Kidney Dis. 1994;23:171–5.
Acknowledgements
I value the encouragement and advice of Professor Mónica Acevedo, MD, along with the preparation of the manuscript.
Ethics declarations
Competing interests
The author declares no competing interests.
Additional information
Publisher's note Springer Nature remains neutral with regard to jurisdictional claims in published maps and institutional affiliations.
About this article
Cite this article
Valdés, G. Focus on today's evidence while keeping an eye on the future: lessons derived from hypertension in women. J Hum Hypertens (2022). https://doi.org/10.1038/s41371-021-00652-y
Received:

Revised:

Accepted:

Published:

DOI: https://doi.org/10.1038/s41371-021-00652-y