Abstract
The microtubule-targeting antineoplastic agent, paclitaxel, is highly efficacious against a wide spectrum of human cancers. However, dose-limiting toxicity and development of drug resistance limit its clinical application. Development of novel strategies that overcome chemoresistance and sensitize cancer cells to paclitaxel can enhance the therapeutic effect of this drug. We have previously shown that curcumin, a natural polyphenol, enhances paclitaxel-induced cytotoxicity in vitro through downregulation of nuclear factor (NF)-κB and Akt pathways. This study was undertaken to determine whether this synergism exists in vivo and to elucidate the underlying molecular mechanisms. Mouse cervical multistage squamous cell carcinoma model using 3-methylcholanthrene (3-MC) and a xenograft model of human cervical cancer in nonobese diabetic severe combined immunodeficient (NOD–SCID) mice using HeLa cells were used to evaluate the synergism. We observed that the combined treatment of curcumin and paclitaxel induced a synergestic reduction in the tumor incidence as well as tumor volume of animals compared with the individual treatments of paclitaxel or curcumin, although curcumin alone could not induce any significant effect at the concentration used. The results suggest that a suboptimal concentration of curcumin augments the antitumor action of paclitaxel by downregulating the activation and downstream signaling of antiapoptotic factors and survival signals such as NF-κB, Akt and mitogen-activated protein kinases that have significant roles in proliferation, survival, angiogenesis and metastasis. This study revealed for the first time that 3-MC-induced tumorigenesis in mice is associated with a strong constitutive activation of NF-κB activity. Furthermore, we also observed that pre-exposure of carcinoma cells isolated from 3-MC-induced tumors to curcumin potentiates paclitaxel-induced apoptosis. Overall, the findings of this preclinical study provide a strong rationale for the validation of this combination through clinical trials. As curcumin could effectively downregulate all these survival signals induced by paclitaxel, we suggest it as a potent chemosensitizer to improve the therapeutic index of paclitaxel.
This is a preview of subscription content
Access options
Subscribe to Journal
Get full journal access for 1 year
$119.00
only $2.38 per issue
All prices are NET prices.
VAT will be added later in the checkout.
Tax calculation will be finalised during checkout.
Buy article
Get time limited or full article access on ReadCube.
$32.00
All prices are NET prices.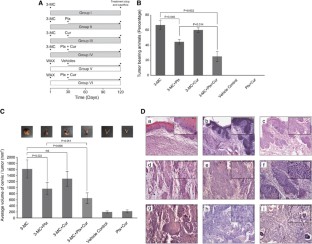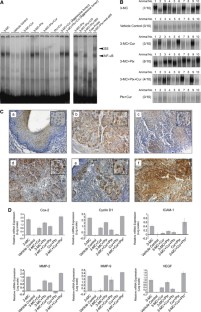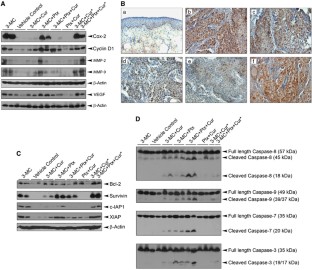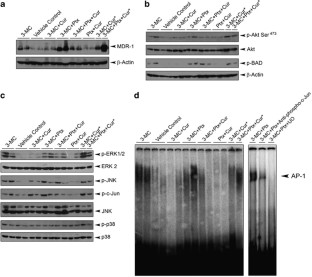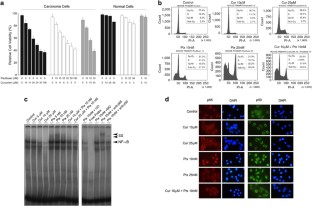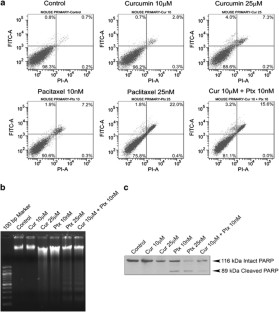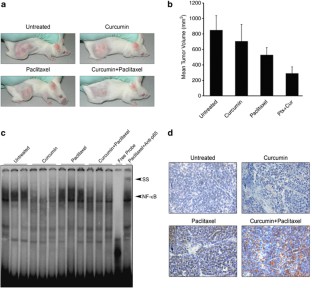 References
Aggarwal BB . (2004). Nuclear factor-kappaB: the enemy within. Cancer Cell 6: 203–208.

Aggarwal BB, Shishodia S, Takada Y, Banerjee S, Newman RA, Bueso-Ramos CE et al. (2005). Curcumin suppresses the paclitaxel-induced nuclear factor-kappaB pathway in breast cancer cells and inhibits lung metastasis of human breast cancer in nude mice. Clin Cancer Res 11: 7490–7498.

Aggarwal BB, Surh YJ, Shishodia S . (2007). The Molecular Targets and Therapeutic Uses of Curcumin in Health and Disease. Springer: New York.

Aggarwal S, Ichikawa H, Takada Y, Sandur SK, Shishodia S, Aggarwal BB . (2006). Curcumin (diferuloylmethane) down-regulates expression of cell proliferation and antiapoptotic and metastatic gene products through suppression of IkappaBalpha kinase and Akt activation. Mol Pharmacol 69: 195–206.

Ahn KS, Sethi G, Aggarwal BB . (2007). Nuclear factor-kappa B: from clone to clinic. Curr Mol Med 7: 619–637.

Ahn KS, Sethi G, Aggarwal BB . (2008). Reversal of chemoresistance and enhancement of apoptosis by statins through down-regulation of the NF-kappaB pathway. Biochem Pharmacol 75: 907–913.

Anand P, Kunnumakkara AB, Newman RA, Aggarwal BB . (2007). Bioavailability of curcumin: problems and promises. Mol Pharm 4: 807–818.

Anto RJ, Mukhopadhyay A, Denning K, Aggarwal BB . (2002). Curcumin (diferuloylmethane) induces apoptosis through activation of caspase-8, BID cleavage and cytochrome c release: its suppression by ectopic expression of Bcl-2 and Bcl-xl. Carcinogenesis 23: 143–150.

Anuchapreeda S, Leechanachai P, Smith MM, Ambudkar SV, Limtrakul PN . (2002). Modulation of P-glycoprotein expression and function by curcumin in multidrug-resistant human KB cells. Biochem Pharmacol 64: 573–582.

Banerjee S, Bueso-Ramos C, Aggarwal BB . (2002). Suppression of 7,12-dimethylbenz(a)anthracene-induced mammary carcinogenesis in rats by resveratrol: role of nuclear factor-kappaB, cyclooxygenase 2, and matrix metalloprotease 9. Cancer Res 62: 4945–4954.

Bava SV, Puliappadamba VT, Deepti A, Nair A, Karunagaran D, Anto RJ . (2005). Sensitization of taxol-induced apoptosis by curcumin involves down-regulation of nuclear factor-kappaB and the serine/threonine kinase Akt and is independent of tubulin polymerization. J Biol Chem 280: 6301–6308.

Bava SV, Sreekanth CN, Thulasidasan AK, Anto NP, Cheriyan VT, Puliyappadamba VT et al. (2010). Akt is upstream and MAPKs are downstream of NF-kappaB in paclitaxel-induced survival signaling events, which are down-regulated by curcumin contributing to their synergism. Int J Biochem Cell Biol (doi:10.1016/j.biocel.2010.09.011).

Bentires-Alj M, Barbu V, Fillet M, Chariot A, Relic B, Jacobs N et al. (2003). NF-kappaB transcription factor induces drug resistance through MDR1 expression in cancer cells. Oncogene 22: 90–97.

Blagosklonny MV, Fojo T . (1999). Molecular effects of paclitaxel: myths and reality (a critical review). Int J Cancer 83: 151–156.

Bradley G, Ling V . (1994). P-glycoprotein, multidrug resistance and tumor progression. Cancer Metastasis Rev 13: 223–233.

Brake T, Lambert PF . (2005). Estrogen contributes to the onset, persistence, and malignant progression of cervical cancer in a human papillomavirus-transgenic mouse model. Proc Natl Acad Sci USA 102: 2490–2495.

Cantley LC . (2002). The phosphoinositide 3-kinase pathway. Science 296: 1655–1657.

Chang L, Karin M . (2001). Mammalian MAP kinase signalling cascades. Nature 410: 37–40.

Chang YF, Li LL, Wu CW, Liu TY, Lui WY, P'Eng FK et al. (1996). Paclitaxel-induced apoptosis in human gastric carcinoma cell lines. Cancer 77: 14–18.

Chaturvedi MM, Mukhopadhyay A, Aggarwal BB . (2000). Assay for redox-sensitive transcription factor. Methods Enzymol 319: 585–602.

Chhabra SK, Kaur S, Rao AR . (1995). Modulatory influence of the oral contraceptive pill, Ovral, on 3-methylcholanthrene-induced carcinogenesis in the uterus of mouse. Oncology 52: 32–34.

Choi BH, Kim CG, Lim Y, Shin SY, Lee YH . (2008). Curcumin down-regulates the multidrug-resistance mdr1b gene by inhibiting the PI3K/Akt/NF kappa B pathway. Cancer Lett 259: 111–118.

Freshney RI, Freshney MG . (2002). Culture of Epithelial Cells, 2nd edn. Wiley-Liss: New York.

Gagnon V, Van Themsche C, Turner S, Leblanc V, Asselin E . (2008). Akt and XIAP regulate the sensitivity of human uterine cancer cells to cisplatin, doxorubicin and taxol. Apoptosis 13: 259–271.

Ganta S, Amiji M . (2009). Coadministration of Paclitaxel and curcumin in nanoemulsion formulations to overcome multidrug resistance in tumor cells. Mol Pharm 6: 928–939.

Giannakakou P, Sackett DL, Kang YK, Zhan Z, Buters JT, Fojo T et al. (1997). Paclitaxel-resistant human ovarian cancer cells have mutant beta-tubulins that exhibit impaired paclitaxel-driven polymerization. J Biol Chem 272: 17118–17125.

Hokeness K, Qiu LH, Vezeridis M, Yan BF, Mehta S, Wan YS . (2005). IFN-gamma enhances paclitaxel-induced apoptosis that is modulated by activation of caspases 8 and 3 with a concomitant down regulation of the AKT survival pathway in cultured human keratinocytes. Oncol Rep 13: 965–969.

Hou XL, Takahashi K, Tanaka K, Tougou K, Qiu F, Komatsu K et al. (2008). Curcuma drugs and curcumin regulate the expression and function of P-gp in Caco-2 cells in completely opposite ways. Int J Pharm 358: 224–229.

Hussain SP, Rao AR . (1991). Chemopreventive action of mace (Myristica fragrans, Houtt) on methylcholanthrene-induced carcinogenesis in the uterine cervix in mice. Cancer Lett 56: 231–234.

Inoue M, Matsumoto S, Saito H, Tsujitani S, Ikeguchi M . (2008). Intraperitoneal administration of a small interfering RNA targeting nuclear factor-kappa B with paclitaxel successfully prolongs the survival of xenograft model mice with peritoneal metastasis of gastric cancer. Int J Cancer 123: 2696–2701.

Kane LP, Shapiro VS, Stokoe D, Weiss A . (1999). Induction of NF-kappaB by the Akt/PKB kinase. Curr Biol 9: 601–604.

Karin M . (1995). The regulation of AP-1 activity by mitogen-activated protein kinases. J Biol Chem 270: 16483–16486.

Karin M, Cao Y, Greten FR, Li ZW . (2002). NF-kappaB in cancer: from innocent bystander to major culprit. Nat Rev Cancer 2: 301–310.

Kim SH, Juhnn YS, Song YS . (2007). Akt involvement in paclitaxel chemoresistance of human ovarian cancer cells. Ann NY Acad Sci 1095: 82–89.

Kunnumakkara AB, Anand P, Aggarwal BB . (2008). Curcumin inhibits proliferation, invasion, angiogenesis and metastasis of different cancers through interaction with multiple cell signaling proteins. Cancer Lett 269: 199–225.

Kuo HC, Lee HJ, Hu CC, Shun HI, Tseng TH . (2006). Enhancement of esculetin on Taxol-induced apoptosis in human hepatoma HepG2 cells. Toxicol Appl Pharmacol 210: 55–62.

Kuttan R, Bhanumathy P, Nirmala K, George MC . (1985). Potential anticancer activity of turmeric (Curcuma longa). Cancer Lett 29: 197–202.

Kutuk O, Letai A . (2008). Alteration of the mitochondrial apoptotic pathway is key to acquired paclitaxel resistance and can be reversed by ABT-737. Cancer Res 68: 7985–7994.

Lanni JS, Lowe SW, Licitra EJ, Liu JO, Jacks T . (1997). p53-independent apoptosis induced by paclitaxel through an indirect mechanism. Proc Natl Acad Sci USA 94: 9679–9683.

Li L, Ahmed B, Mehta K, Kurzrock R . (2007). Liposomal curcumin with and without oxaliplatin: effects on cell growth, apoptosis, and angiogenesis in colorectal cancer. Mol Cancer Ther 6: 1276–1282.

Li L, Braiteh FS, Kurzrock R . (2005). Liposome-encapsulated curcumin: in vitro and in vivo effects on proliferation, apoptosis, signaling, and angiogenesis. Cancer 104: 1322–1331.

Liu B, Fang M, Lu Y, Mills GB, Fan Z . (2001). Involvement of JNK-mediated pathway in EGF-mediated protection against paclitaxel-induced apoptosis in SiHa human cervical cancer cells. Br J Cancer 85: 303–311.

Livak KJ, Schmittgen TD . (2001). Analysis of relative gene expression data using real-time quantitative PCR and the 2(-Delta Delta C(T)) method. Methods 25: 402–408.

Logan RM, Gibson RJ, Sonis ST, Keefe DM . (2007). Nuclear factor-kappaB (NF-kappaB) and cyclooxygenase-2 (COX-2) expression in the oral mucosa following cancer chemotherapy. Oral Oncol 43: 395–401.

Mabuchi S, Ohmichi M, Kimura A, Hisamoto K, Hayakawa J, Nishio Y et al. (2002). Inhibition of phosphorylation of BAD and Raf-1 by Akt sensitizes human ovarian cancer cells to paclitaxel. J Biol Chem 277: 33490–33500.

Marupudi NI, Han JE, Li KW, Renard VM, Tyler BM, Brem H . (2007). Paclitaxel: a review of adverse toxicities and novel delivery strategies. Expert Opin Drug Saf 6: 609–621.

Murphy ED . (1961). Carcinogenesis of the uterine cervix in mice: effect of diethylstilbestrol after limited application of 3-methylcholanthrene. J Natl Cancer Inst 27: 611–653.

Nair A, Venkatraman M, Maliekal TT, Nair B, Karunagaran D . (2003). NF-kappaB is constitutively activated in high-grade squamous intraepithelial lesions and squamous cell carcinomas of the human uterine cervix. Oncogene 22: 50–58.

Nakshatri H, Bhat-Nakshatri P, Martin DA, Goulet Jr RJ, Sledge Jr GW . (1997). Constitutive activation of NF-kappaB during progression of breast cancer to hormone-independent growth. Mol Cell Biol 17: 3629–3639.

Narayanan NK, Nargi D, Randolph C, Narayanan BA . (2009). Liposome encapsulation of curcumin and resveratrol in combination reduces prostate cancer incidence in PTEN knockout mice. Int J Cancer 125: 1–8.

Prasad S, Ravindran J, Aggarwal BB . (2010). NF-kappaB and cancer: how intimate is this relationship. Mol Cell Biochem 336: 25–37.

Reuter S, Eifes S, Dicato M, Aggarwal BB, Diederich M . (2008). Modulation of anti-apoptotic and survival pathways by curcumin as a strategy to induce apoptosis in cancer cells. Biochem Pharmacol 76: 1340–1351.

Sasaki N, Morisaki T, Hashizume K, Yao T, Tsuneyoshi M, Noshiro H et al. (2001). Nuclear factor-kappaB p65 (RelA) transcription factor is constitutively activated in human gastric carcinoma tissue. Clin Cancer Res 7: 4136–4142.

Saunders DE, Lawrence WD, Christensen C, Wappler NL, Ruan H, Deppe G . (1997). Paclitaxel-induced apoptosis in MCF-7 breast-cancer cells. Int J Cancer 70: 214–220.

Singh S, Aggarwal BB . (1995). Activation of transcription factor NF-kappa B is suppressed by curcumin (diferuloylmethane). J Biol Chem 270: 24995–25000.

Sumitomo M, Tachibana M, Nakashima J, Murai M, Miyajima A, Kimura F et al. (1999). An essential role for nuclear factor kappa B in preventing TNF-alpha-induced cell death in prostate cancer cells. J Urol 161: 674–679.

Sur I, Ulvmar M, Toftgard R . (2008). The two-faced NF-kappaB in the skin. Int Rev Immunol 27: 205–223.

Tai DI, Tsai SL, Chang YH, Huang SN, Chen TC, Chang KS et al. (2000). Constitutive activation of nuclear factor kappaB in hepatocellular carcinoma. Cancer 89: 2274–2281.

Tang X, Liu D, Shishodia S, Ozburn N, Behrens C, Lee JJ et al. (2006). Nuclear factor-kappaB (NF-kappaB) is frequently expressed in lung cancer and preneoplastic lesions. Cancer 107: 2637–2646.

Thevenod F, Friedmann JM, Katsen AD, Hauser IA . (2000). Up-regulation of multidrug resistance P-glycoprotein via nuclear factor-kappaB activation protects kidney proximal tubule cells from cadmium- and reactive oxygen species-induced apoptosis. J Biol Chem 275: 1887–1896.

Xia Z, Dickens M, Raingeaud J, Davis RJ, Greenberg ME . (1995). Opposing effects of ERK and JNK-p38 MAP kinases on apoptosis. Science 270: 1326–1331.

Yagi H, Yotsumoto F, Sonoda K, Kuroki M, Mekada E, Miyamoto S . (2009). Synergistic anti-tumor effect of paclitaxel with CRM197, an inhibitor of HB-EGF, in ovarian cancer. Int J Cancer 124: 1429–1439.

Yusuf RZ, Duan Z, Lamendola DE, Penson RT, Seiden MV . (2003). Paclitaxel resistance: molecular mechanisms and pharmacologic manipulation. Curr Cancer Drug Targets 3: 1–19.

Zhang Z, Ma J, Li N, Sun N, Wang C . (2006). Expression of nuclear factor-kappaB and its clinical significance in nonsmall-cell lung cancer. Ann Thorac Surg 82: 243–248.

Zhou G, Kuo MT . (1997). NF-kappaB-mediated induction of mdr1b expression by insulin in rat hepatoma cells. J Biol Chem 272: 15174–15183.
Acknowledgements
This work was supported by the Department of Biotechnology, Government of India. We thank Dr Marie Lue Antony, Dr TR Santhoshkumar and Arun Kumar T Thulasidasan for technical advice and help and Dr Thara Somanathan for verifying the histopathology data.
Ethics declarations
Competing interests
The authors declare no conflict of interest.
Supplementary information
About this article
Cite this article
Sreekanth, C., Bava, S., Sreekumar, E. et al. Molecular evidences for the chemosensitizing efficacy of liposomal curcumin in paclitaxel chemotherapy in mouse models of cervical cancer. Oncogene 30, 3139–3152 (2011). https://doi.org/10.1038/onc.2011.23
Received:

Revised:

Accepted:

Published:

Issue Date:

DOI: https://doi.org/10.1038/onc.2011.23
Keywords
chemical carcinogenesis

survival factors

xenograft tumors

natural products

chemosensitization

apoptosis