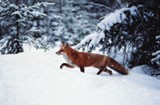 The programmed differentiation of CD4+ T helper (TH) cells into distinct effector lineages seems to be controlled by two key genes, T-bet and GATA3, which encode transcription factors that are essential for TH1- and TH2-cell development, respectively. Now, researchers have identified what might be the equivalent master gene for the development of CD4+ regulatory T (TReg) cells.
Recently, the human disease IPEX (immune dysregulation, polyendocrinopathy and entereropathy, X-linked) and its mouse counterpart, the Scurfy mutation, were found to be caused by mutations in the FOXP3 (forkhead box P3) gene, which encodes a forkhead/winged-helix transcription factor. Shimon Sakaguchi and his team were struck by the similarities between IPEX syndrome and the multi-organ autoimmunity that occurs in mice that are deficient for the naturally occurring CD4+CD25+ population of TReg cells, and they wondered if FOXP3 is involved in the development of these cells.
In support of this hypothesis, they found that Foxp3 is expressed predominantly by CD4+CD25+ T cells. Next, they tested whether forced expression of Foxp3 could turn a naive T cell into a TReg cell. Peripheral CD4+CD25− T cells from normal mice were induced to express Foxp3 by retroviral transduction. Similar to prototypical TReg cells, the Foxp3-expressing cells proliferated poorly and secreted little interleukin-2 (IL-2), interferon-γ, IL-4 or IL-10 in response to T-cell receptor stimulation. Moreover, the Foxp3-transduced T cells expressed higher levels of TReg-cell-associated molecules, such as CD25, CTLA4, GITR and CD103, than the non-transduced cells.
But, can the Foxp3-transduced T cells actually regulate immune responses? In vitro, these cells inhibited the proliferation of non-transduced T cells and, similar to naturally occurring CD25+CD4+ TReg cells, this suppression required cell–cell contact.
However, the true test of a TReg cell is whether it can suppress autoimmune and inflammatory diseases in vivo. If lymphocyte-deficient mice are reconstituted with CD4+CD25− T cells only, they develop severe autoimmune gastritis and inflammatory bowel disease, which can be prevented by the co-transfer of naturally occurring CD4+CD25+ TReg cells. Similarly, Foxp3-transduced T cells were found to prevent disease, which indicates that expression of Foxp3 can convert a naive T cell into a fully fledged regulator.
This study supports the idea that FOXP3 is an essential instructor of CD4+CD25+ TReg-cell development, which is of importance both practically, as FOXP3 could be the first specific marker of TReg cells, and clinically, as it provides a potential target for the therapeutic manipulation of CD4+CD25+ TReg cells.
References
ORIGINAL RESEARCH PAPER
1

Hori, S., Nomura, T. & Sakaguchi, S. Control of regulatory T-cell development by the transcription factor FOXP3. Science 9 January 2003 (DOI: 10.1126/science.1079490)
FURTHER READING
2

Shevach, E. M. CD4+CD25+ suppressor T cells: more questions than answers. Nature Rev. Immunol. 2, 389–400 (2002)
Related links
Related links
WEB SITE
About this article
Cite this article
Bell, J. Leading role for FOXP3. Nat Rev Immunol 3, 95 (2003). https://doi.org/10.1038/nri1012