Our hungry world relies on a small army of crop varieties that have been developed over the past few decades. They have been bred to grow faster, sweeter and bigger, often at the expense of their nutritional value. Looking into the history of these crops could provide a solution.
Access options
Subscribe to Journal
Get full journal access for 1 year
$59.00
only $4.92 per issue
All prices are NET prices.
VAT will be added later in the checkout.
Tax calculation will be finalised during checkout.
Rent or Buy article
Get time limited or full article access on ReadCube.
from$8.99
All prices are NET prices.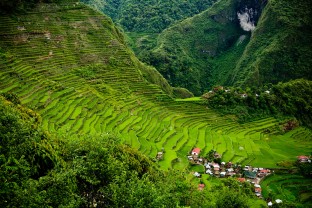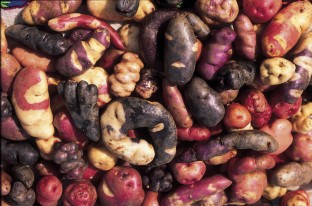 References
1

Davis, D. R., Epp, M. D. & Riordan, H. D. J. Am. Coll. Nutr. 23, 669–682 (2004).

2

Mood, F. New Engl. Quart. 10, 121–133 (1937).

3

Li, D., Wang, P., Luo, Y., Zhao, M. & Chen, F. Crit. Rev. Food Sci. Nutr. http://dx.doi.org/10.1080/10408398.2015.1030064 (2015).

4

FAOSTAT (accessed 21 March 2016); http://faostat3.fao.org/browse/rankings/commodities_by_regions/E

5

Acabado, S. Antiquity 83, 801–814 (2009).

6

Darwin, C. The Voyage of the Beagle (1839).

7

Castañeda-Álvarez, N. P. et al. Nature Plants 2, 16022 (2016).
About this article
Cite this article
Gruber, K. Re-igniting the green revolution with wild crops. Nature Plants 2, 16048 (2016). https://doi.org/10.1038/nplants.2016.48