The genome of a tiny resurrection plant has been sequenced using PacBio's long-read single-molecule real-time sequencing technology, aiding the understanding of extreme desiccation tolerance. The genome contiguity is comparable to that of genomes sequenced using far more laborious approaches.
Access options
Access options
Subscribe to Journal
Get full journal access for 1 year
$65.00
only $5.42 per issue
All prices are NET prices.
VAT will be added later in the checkout.
Rent or Buy article
Get time limited or full article access on ReadCube.
from$8.99
All prices are NET prices.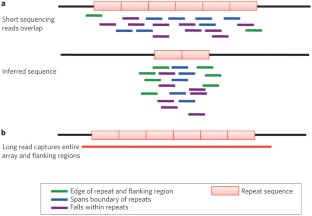 References
1

VanBuren, R. et al. Naturehttp://dx.doi.org/10.1038/nature15714 (2015).

2

Griffiths, C. A., Gaff, D. F. & Neale, A. D. Front. Plant Sci. 5, 36 (2014).

3

Dinakar, C. & Bartels, D. Front. Plant Sci. 4, 482 (2013).

4

Xiao, L. et al. Proc. Natl Acad. Sci. USA 112, 5833–5837 (2015).

5

Morse, M., Rafudeen, M. S. & Farrant, J. M. Adv. Bot. Res. 57, 319–347 (2011).
Further reading
Jasdeep S. Mutti

,

Ramanjot K. Bhullar

&

Kulvinder S. Gill

G3: Genes|Genomes|Genetics (2017)

Natasha M. Glover

,

Henning Redestig

&

Christophe Dessimoz

Trends in Plant Science (2016)