In the early 1900s, the Solvay conferences famously brought together the early protagonists of quantum theory. At the latest meeting in the series, the issue was now the quantum structure of space–time itself.
Access options
Subscribe to Journal
Get full journal access for 1 year
$187.00
only $15.58 per issue
All prices are NET prices.
VAT will be added later in the checkout.
Rent or Buy article
Get time limited or full article access on ReadCube.
from$8.99
All prices are NET prices.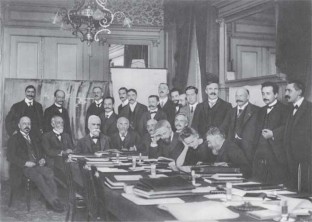 About this article
Cite this article
Green, M. On the shoulders of giants. Nature Phys 2, 73–74 (2006). https://doi.org/10.1038/nphys220