Abstract
In 2003 Bergman and Stockman introduced the spaser, a quantum amplifier of surface plasmons by stimulated emission of radiation1. They argued that by exploiting a metal/dielectric composite medium it should be possible to construct a nanodevice, where a strong coherent field is built up in a spatial region much smaller than the wavelength1,2. V-shaped metallic structures, combined with semiconductor quantum dots, were discussed as a possible realization of the spaser1. Here we introduce a further development of the spaser concept. We show that by combining the metamaterial and spaser ideas one can create a narrow-diversion coherent source of electromagnetic radiation that is fuelled by plasmonic oscillations. We argue that a two-dimensional array of a certain class of plasmonic resonators supporting coherent current excitations with high quality factor can act as a planar source of spatially and temporally coherent radiation, which we term a 'lasing spaser.'
Relevant articles
Open Access articles citing this article.
Gunpyo Kim

,

Seok Ho Song

&

Jae Woong Yoon

Scientific Reports Open Access 05 July 2022

Shyamal Guchhait

,

Athira B S

…

Nirmalya Ghosh

Scientific Reports Open Access 10 July 2020

Shaimaa I. Azzam

,

Alexander V. Kildishev

…

Xiang Zhang

Light: Science & Applications Open Access 25 May 2020
Access options
Subscribe to Journal
Get full journal access for 1 year
$99.00
only $8.25 per issue
All prices are NET prices.
VAT will be added later in the checkout.
Tax calculation will be finalised during checkout.
Buy article
Get time limited or full article access on ReadCube.
$32.00
All prices are NET prices.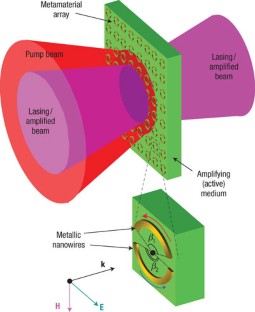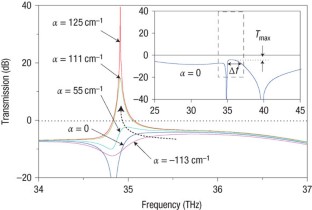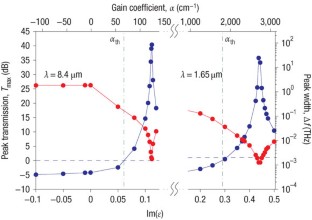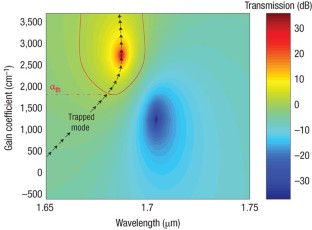 References
Bergman, D. J. & Stockman, M. I. Surface plasmon amplification by stimulated emission of radiation: Quantum generation of coherent surface plasmons in nanosystems. Phys. Rev. Lett. 90, 027402 (2003).

Bergman, D. J. & Stockman, M. I. Can we make a nanoscopic laser? Laser Phys. 14, 409–411 (2004).

Fedotov, V. A., Rose, M., Prosvirnin, S. L., Papasimakis, N. & Zheludev, N. I. Sharp trapped-mode resonances in planar metamaterials with a broken structural symmetry. Phys. Rev. Lett. 99, 147401 (2007).

Carrere, H., Marie, X., Lombez, L. & Amand, T. Optical gain of InGaAsN/InP quantum wells for laser applications. Appl. Phys. Lett. 89, 181115 (2006).

Troccoli, M., Gmachl, C., Capasso, F., Sivco, D. L. & Cho, A. Y. Mid-infrared (λ ≈ 7.4 µm) quantum cascade laser amplifier for high power single-mode emission and improved beam quality. Appl. Phys. Lett. 80, 4103–4105 (2002).

Gordon, J. A. & Ziolkowski, R. W. The design and simulated performance of a coated nano-particle laser. Opt. Express 15, 2622–2653 (2007).

Sarychev, A. K. & Tartakovsky, G. Magnetic plasmonic metamaterials in actively pumped host medium and plasmonic nanolaser. Phys. Rev. B 75, 085436 (2007).

Demokritov, S. O. et al. Bose–Einstein condensation of quasi‐equilibrium magnons at room temperature under pumping. Nature 443, 430–433 (2006).
Acknowledgements
The authors would like to acknowledge the financial support of the Engineering and Physical Sciences Research Counsil (EPSRC) (UK).
About this article
Cite this article
Zheludev, N., Prosvirnin, S., Papasimakis, N. et al. Lasing spaser. Nature Photon 2, 351–354 (2008). https://doi.org/10.1038/nphoton.2008.82
Received:

Accepted:

Published:

Issue Date:

DOI: https://doi.org/10.1038/nphoton.2008.82