Access options
Subscribe to Journal
Get full journal access for 1 year
$259.00
only $21.58 per issue
All prices are NET prices.
VAT will be added later in the checkout.
Rent or Buy article
Get time limited or full article access on ReadCube.
from$8.99
All prices are NET prices.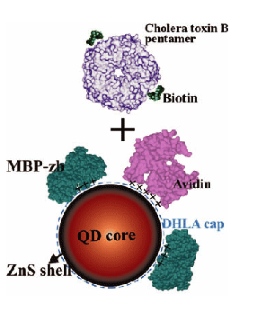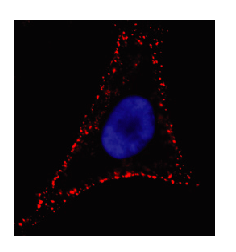 References
1

Emptage, N.J. Fluorescent imaging in living systems. Curr. Opin. Pharmacol. 1, 521|[ndash]|525 (2001).

2

Stephens, D.J. & Allan, V.J. Light microscopy techniques for live cell imaging. Science 300, 82|[ndash]|86 (2003).

3

Haugland, R.P. Handbook of Fluorescent Probes and Research Products (Molecular Probes, Eugene, Oregon, USA, 2002).

4

Jaiswal, J.K., Mattoussi, H., Mauro, J.M. & Simon, S.M. Long-term multiple color imaging of live cells using quantum dot bioconjugates. Nat. Biotechnol. 21, 47|[ndash]|51 (2003).

5

Wu, X. et al. Immunofluorescent labeling of cancer marker Her2 and other cellular targets with semiconductor quantum dots. Nat. Biotechnol. 21, 41|[ndash]|46 (2003).

6

Mattoussi, H. et al. Self-assembly of CdSe-ZnS quantum dot bioconjugates using an engineered recombinant protein. J. Am. Chem. Soc. 122, 12142|[ndash]|12150 (2000).

7

Mattoussi, H. et al. Bioconjugation of highly luminescent colloidal CdSe-ZnS quantum dots with an engineered two-domain recombinant protein. Phys. Stat. Sol. 224, 277|[ndash]|283 (2001).

8

Goldman, E.R. et al. Conjugation of luminescent quantum dots with antibodies using an engineered adaptor protein to provide new reagents for fluoroimmunoassays. Anal. Chem. 74, 841|[ndash]|847 (2002).

9

Goldman, E.R. et al. Avidin: a natural bridge for quantum dot-antibody conjugates. J. Am. Chem. Soc. 124, 6378|[ndash]|6382 (2002).

10

Medintz, I.L. et al. Self-assembled nanoscale biosensors based on quantum dot FRET donors. Nat. Mater. 2, 630|[ndash]|638 (2003).

11

Voura, E.B., Jaiswal, J.K., Mattoussi, H. & Simon, S.M. Tracking metastatic tumor cell extravasation with quantum dot nanocrystals and fluorescence emission|[ndash]|scanning microscopy. Nat. Med. 10, 993|[ndash]|998 (2004).

12

Larson, D.R. et al. Water-soluble quantum dots for multiphoton fluorescence imaging in vivo . Science 300, 1434|[ndash]|1436 (2003).

13

Jaiswal, J.K. & Simon, S.M. Potentials and pitfalls of fluorescent quantum dots for biological applications. Trends Cell Biol. 14, 497|[ndash]|504 (2004).

14

Morris, M.C., Depollier, J., Mery, J., Heitz, F. & Divita, G. A peptide carrier for the delivery of biologically active proteins into mammalian cells. Nat. Biotechnol. 19, 1173|[ndash]|1176 (2001).

15

Mattheakis, L.C. et al. Optical coding of mammalian cells using semiconductor quantum dots. Anal. Biochem. 327, 200|[ndash]|208 (2004).

16

Richard, J.P. et al. Cell-penetrating peptides. A reevaluation of the mechanism of cellular uptake. J. Biol. Chem. 278, 585|[ndash]|590 (2003)

17

Dubertret, B. et al. In vivo imaging of quantum dots encapsulated in phospholipid micelles. Science 298, 1759|[ndash]|1762 (2002).
About this article
Cite this article
Jaiswal, J., Goldman, E., Mattoussi, H. et al. Use of quantum dots for live cell imaging. Nat Methods 1, 73–78 (2004). https://doi.org/10.1038/nmeth1004-73