Access options
Subscribe to Journal
Get full journal access for 1 year
$242.00
only $20.17 per issue
All prices are NET prices.
VAT will be added later in the checkout.
Rent or Buy article
Get time limited or full article access on ReadCube.
from$8.99
All prices are NET prices.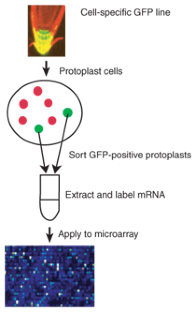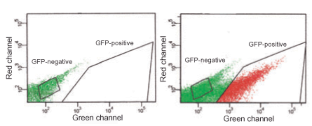 References
1

Sheen, J. Signal transduction in maize and Arabidopsis mesophyll protoplasts. Plant Physiol. 127, 1466–1475 (2001).

2

Maathuis, F.J., Sanders, D. & Gradmann, D. Kinetics of high-affinity K+ uptake in plants, derived from K+-induced changes in current-voltage relationships. A modelling approach to the analysis of carrier-mediated transport. Planta 203, 229–236 (1997).

3

Birnbaum, K. et al. A gene expression map of the Arabidopsis root. Science 302, 1956–1960 (2003).

4

Luo, Y. et al. Microarray analysis of selected genes in neural stem and progenitor cells. J. Neurochem. 83, 1481–1497 (2002).

5

Roy, P.J., Stuart, J.M., Lund, J. & Kim, S.K. Chromosomal clustering of muscle-expressed genes in Caenorhabditis elegans. Nature 418, 975–979 (2002).

6

Cowherd, S.M., Espina, V.A., Petricoin, E.F. 3rd & Liotta, L.A. Proteomic analysis of human breast cancer tissue with laser-capture microdissection and reverse-phase protein microarrays. Clin. Breast Cancer 5, 385–392 (2004).

7

Kerk, N.M., Ceserani, T., Tausta, S.L., Sussex, I.M. & Nelson, T.M. Laser capture microdissection of cells from plant tissues. Plant Physiol. 132, 27–35 (2003).

8

Asano, T. et al. Construction of a specialized cDNA library from plant cells isolated by laser capture microdissection: toward comprehensive analysis of the genes expressed in the rice phloem. Plant J. 32, 401–408 (2002).

9

Nakazono, M., Qiu, F., Borsuk, L.A. & Schnable, P.S. Laser-capture microdissection, a tool for the global analysis of gene expression in specific plant cell types: identification of genes expressed differentially in epidermal cells or vascular tissues of maize. Plant Cell 15, 583–596 (2003).
About this article
Cite this article
Birnbaum, K., Jung, J., Wang, J. et al. Cell type–specific expression profiling in plants via cell sorting of protoplasts from fluorescent reporter lines. Nat Methods 2, 615–619 (2005) doi:10.1038/nmeth0805-615