Translate the principles of effective writing to the process of figure design.
Access options
Subscribe to Journal
Get full journal access for 1 year
$242.00
only $20.17 per issue
All prices are NET prices.
VAT will be added later in the checkout.
Rent or Buy article
Get time limited or full article access on ReadCube.
from$8.99
All prices are NET prices.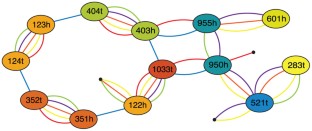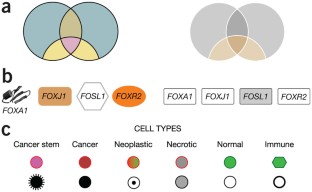 References
1

Strunk, W. Jr. & White, E.B. The Elements of Style 4th edn., Ch. 2, 21–26; Ch. 5, 70–75 (Longman, 1999.)

2

Pinker, S. The Language Instinct (W. Morrow, New York, 1994).

3

Tufte, E.R. The Visual Display of Quantitative Information 2nd edn., 107–121 (Graphic Press, Cheshire, Connecticut, USA, 2001).

4

Corneille, P. Horace (http://openlibrary.org/books/OL6939036M/Corneille's_Horace/) line 1648 (Heath, 1904).

5

Alekseyev, M.A. & Pevzner, P.A. Genome Res. 19, 943–957 (2009).

6

Wong, B. Nat. Methods 8, 611 (2011).
Ethics declarations
Competing interests
The author declares no competing financial interests.
About this article
Cite this article
Krzywinski, M. Elements of visual style. Nat Methods 10, 371 (2013) doi:10.1038/nmeth.2444