So far, flow-induced transitions and structures formed by the assembly of surfactant micelles have been reversible. Now, a microporous extensional flow process forms a permanent gel, which remains intact even after flow has stopped.
Access options
Subscribe to Journal
Get full journal access for 1 year
$119.00
only $9.92 per issue
All prices are NET prices.
VAT will be added later in the checkout.
Tax calculation will be finalised during checkout.
Buy article
Get time limited or full article access on ReadCube.
$32.00
All prices are NET prices.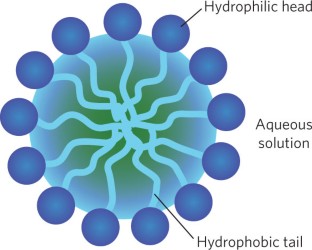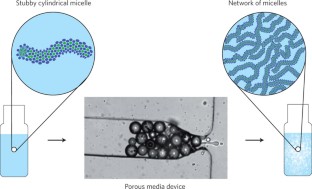 References
Vasudevan, M. et al. Nature Mater. 9, 436–441 (2010).

Turner, M. S. & Cates, M. E. J. Phys. Condens. Matter 4, 3719–3741 (1992).

Shenoy, A. V. Colloid Polym. Sci. 262, 319–337 (1984).

Sureshkumar, R., Beris, A. N. & Handler, R. A. Phys. Fluids 9, 743–755 (1997).

Sierro, P. & Roux, D. Phys. Rev. Lett. 78, 1496–1499 (1997).

Rehage, H., Wunderlich, I. & Hoffman, H. Prog. Colloid. Polym. Sci. 72, 51–59 (1986).

Ketner, A. M., Kumar, R., Davies, T. S., Elder, P. W. & Raghavan, S. R. J. Am. Chem. Soc. 129, 1553–1559 (2007).

Meleson, K., Graves, S. & Mason, T. G. Soft Mater. 2, 109–123 (2004).
About this article
Cite this article
Pasquali, M. Grow with the flow. Nature Mater 9, 381–382 (2010). https://doi.org/10.1038/nmat2761
Issue Date:

DOI: https://doi.org/10.1038/nmat2761