To counter the decreasing interest in scientific studies, the PhysiScope at the University of Geneva conveys scientific excitement to teenagers by offering an entertaining and practical way to discover physics.
Access options
Subscribe to Journal
Get full journal access for 1 year
$99.00
only $8.25 per issue
All prices are NET prices.
VAT will be added later in the checkout.
Tax calculation will be finalised during checkout.
Rent or Buy article
Get time limited or full article access on ReadCube.
from$8.99
All prices are NET prices.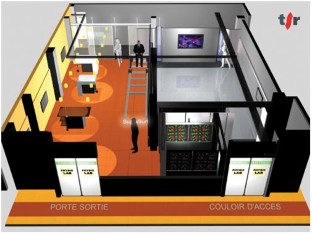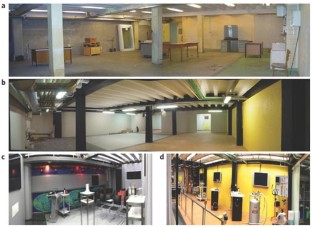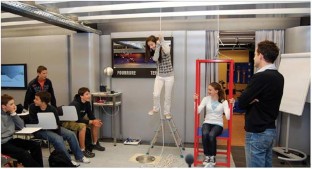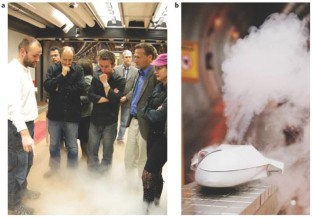 Acknowledgements
I thank A. Rougemont for comments on the manuscript. The PhysiScope is indebted to the H. Dudley Wright, Mark Birkigt and E. Boninchi foundations for their financial support; to the Swiss National Science Foundation through the NCCR MaNEP for further funding; and to the Faculty of Science, the University of Geneva and the Geneva public education department for continued support. The PhysiScope would not exist without the enthusiastic early commitment of A. Rougemont, A. A. Manuel and J.-G.Bosch. Finally, many thanks to the entire team running the show and contributing to its success: R. Achimescu, G. Alexandre, A. Baas, A. Bardiot, D. Boehm, J.-G. Bosch, C. Corthay, L. Favre-Quattropani, E. Fenu, Ø. Fischer, O. Gaumer, B. Gisin, O. Landry, G. Manfrini, M. Pohl, A. Rougemont, L. Stark and D. van Mechelen
About this article
Cite this article
Renner, C. Hands-on inspiration for science. Nature Mater 8, 245–247 (2009). https://doi.org/10.1038/nmat2410