Learning metabolism inevitably involves memorizing pathways. The teacher's challenge is to motivate memorization and to help students progress beyond it. To this end, students should be taught a few fundamental chemical reaction mechanisms and how these are repeatedly used to achieve pathway goals. Pathway knowledge should then be reinforced through quantitative problems that emphasize the relevance of metabolism to bioengineering and medicine.
Relevant articles
Open Access articles citing this article.
Mariano Beguerisse-Díaz

,

Gabriel Bosque

…

Mauricio Barahona

npj Systems Biology and Applications Open Access 14 August 2018
Access options
Subscribe to Journal
Get full journal access for 1 year
$119.00
only $9.92 per issue
All prices are NET prices.
VAT will be added later in the checkout.
Tax calculation will be finalised during checkout.
Buy article
Get time limited or full article access on ReadCube.
$32.00
All prices are NET prices.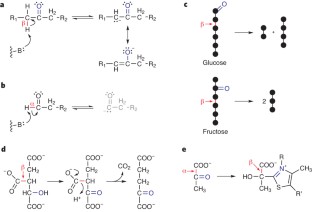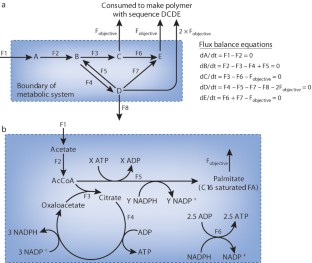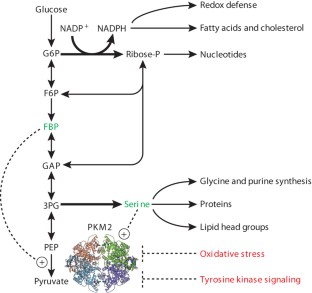 References
Riley, M. Microbiol. Rev. 57, 862–952 (1993).

Duarte, N.C. et al. Proc. Natl. Acad. Sci. USA 104, 1777–1782 (2007).

Wargacki, A.J. et al. Science 335, 308–313 (2012).

Dellomonaco, C., Clomburg, J.M., Miller, E.N. & Gonzalez, R. Nature 476, 355–359 (2011).

Fiehn, O. Plant Mol. Biol. 48, 155–171 (2002).

Nicholson, J.K., Connelly, J., Lindon, J.C. & Holmes, E. Nat. Rev. Drug Discov. 1, 153–161 (2002).

Patti, G.J. et al. Nat. Chem. Biol. 8, 232–234 (2012).

Lehninger, A.L., Nelson, D.L. & Cox, M.M. Lehninger Principles of Biochemistry 4th edn. (W.H. Freeman, 2005).

Voet, D. & Voet, J.G. Biochemistry 4th edn. (Wiley, 2010).

Garrett, R. & Grisham, C.M. Biochemistry 4th international edn. (Brooks/Cole, 2010).

Berg, J.M., Tymoczko, J.L. & Stryer, L. Biochemistry 6th edn. (W. H. Freeman, 2007).

Vazquez, A., de Menezes, M.A., Barabasi, A.L. & Oltvai, Z.N. PLoS Comput. Biol. 4, e1000195 (2008).

Futcher, B., Latter, G.I., Monardo, P., McLaughlin, C.S. & Garrels, J.I. Mol. Cell. Biol. 19, 7357–7368 (1999).

Meléndez-Hevia, E. Biomed. Biochim. Acta 49, 903–916 (1990).

Noor, E., Eden, E., Milo, R. & Alon, U. Mol. Cell 39, 809–820 (2010).

Feist, A.M. & Palsson, B.O. Nat. Biotechnol. 26, 659–667 (2008).

Ibarra, R.U., Edwards, J.S. & Palsson, B.O. Nature 420, 186–189 (2002).

Bennett, B.D. et al. Nat. Chem. Biol. 5, 593–599 (2009).

Goyal, S., Yuan, J., Chen, T., Rabinowitz, J.D. & Wingreen, N.S. PLoS Comput. Biol. 6, e1000802 (2010).

Vander Heiden, M.G., Cantley, L.C. & Thompson, C.B. Science 324, 1029–1033 (2009).

Lustig, R.H., Schmidt, L.A. & Brindis, C.D. Nature 482, 27–29 (2012).

Christofk, H.R. et al. Nature 452, 230–233 (2008).

Chen, M., David, C.J. & Manley, J.L. Nat. Struct. Mol. Biol. 19, 346–354 (2012).

Hitosugi, T. et al. Sci. Signal. 2, ra73 (2009).

Anastasiou, D. et al. Science 334, 1278–1283 (2011).
Acknowledgements
We thank Shawn Campagna for help in designing this curriculum, David Botstein for his tireless support of innovative teaching, Bernhard Palsson for guidance teaching flux balance analysis, and NSF CAREER Award MCB-0643859 to J.D.R. for supporting the curriculum development.
Ethics declarations
Competing interests
The authors declare no competing financial interests.
About this article
Cite this article
Rabinowitz, J., Vastag, L. Teaching the design principles of metabolism. Nat Chem Biol 8, 497–501 (2012). https://doi.org/10.1038/nchembio.969
Published:

Issue Date:

DOI: https://doi.org/10.1038/nchembio.969