Abstract
Background:
As the proportion of old and very old people in the population increases, new research on the influence of diet on health and nutritional needs in later life will be needed. Dietary assessment methods that rely on short-term memory or lengthy interviews, such as the 24-h recall and diet history methods, could have some limitations in this age group. There is some support for the use of food frequency questionnaires (FFQs) in older people, although their validity in the older old and in those with more advanced cognitive decline has not been extensively assessed.
Subjects/methods:
In a study designed to assess the validity of a modified FFQ in men and women over 65 years, 50 men and 47 women completed two FFQs, and 42 men and 41 women completed one FFQ followed by a 4-day weighed diet diary. Digit span forward (a test of short-term memory) and verbal fluency (a test of executive function) tests were used to assess the possible influence of cognitive function on repeatability and validity of the FFQ.
Results:
The FFQ was found to have good repeatability for most nutrients and reasonable validity for some but not all nutrients. Cognitive function assessed prior to the dietary assessment showed no relationship with repeatability, but there was some evidence that validity was lower in those with lower executive function.
Conclusions:
Dietary assessment in healthy older people without overt cognitive decline can be achieved, but development and testing of methods of data collection for each target population and nutrient of interest are particularly important in this age group to ensure valid results. The possibility that cognitive decline influences dietary assessment needs to be borne in mind in the interpretation of observational studies of the influence of dietary intake on cognition in later life.
Relevant articles
Open Access articles citing this article.
Nathalie Yaghi

,

Christa Boulos

…

Cesar Yaghi

Nutrition Journal Open Access 18 June 2022

Janie Corley

,

N. Shivappa

…

I. J. Deary

The journal of nutrition, health & aging Open Access 24 June 2019
Access options
Subscribe to Journal
Get full journal access for 1 year
$119.00
only $9.92 per issue
All prices are NET prices.
VAT will be added later in the checkout.
Tax calculation will be finalised during checkout.
Buy article
Get time limited or full article access on ReadCube.
$32.00
All prices are NET prices.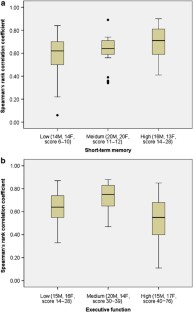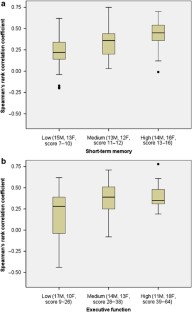 References
Avenell A, Campbell MK, Cook JA, Hannaford PC, Kilonzo MM, McNeill G et al. (2005). A randomised double-blind placebo-controlled trial of the effect of vitamin and mineral supplements on morbidity from infections in men and women aged 65 years and over. BMJ 331, 324–329.

Bartali B, Turrini A, Salvini S, Lauretani F, Russo CR, Corsi AM et al. (2004). Dietary intake estimated using different methods in two Italian older populations. Arch Gerontol Geriatr 38, 51–60.

Biro G, Hulshof KF, Ovesen L, Amorim Cruz JA (2002). Selection of methodology to assess food intake. Eur J Clin Nutr 56 (Suppl 2), S25–S32.

Brown JE, Tharp TM, Dahlberg-Luby EM, Snowdon DA, Ostwald SK, Buzzard IM et al. (1990). Videotape dietary assessment: validity, reliability, and comparison of results with 24-h dietary recalls from elderly women in a retirement home. J Am Diet Assoc 90, 1675–1679.

Campbell VA, Dodds ML (1967). Collecting dietary information from groups of older people. J Am Diet Assoc 51, 29–33.

Correa Leite ML, Nicolosi A, Cristina S, Hauser WA, Nappi G (2001). Nutrition and cognitive deficit in the elderly: a population study. Eur J Clin Nutr 55, 1053–1058.

Deary IJ, Gow AJ, Taylor MD, Corley J, Brett C, Wilson V et al. (2007). The Lothian Birth Cohort 1936: a study to examine influences on cognitive ageing from age 11 to age 70 and beyond. BMC Geriatr 7, 28.

Deary IJ, Whiteman MC, Starr JM, Whalley LJ, Fox HC (2004). The impact of childhood intelligence on later life: following up the Scottish mental surveys of 1932 and 1947. J Pers Soc Psychol 86, 130–147.

Dubois S, Boivin JF (1990). Accuracy of telephone dietary recalls in elderly subjects. J Am Diet Assoc 90, 1680–1687.

Dumartheray EW, Krieg MA, Cornuz J, Whittamore DR, Lovell DP, Burckhardt P et al. (2006). Validation and reproducibility of a semi-quantitative Food Frequency Questionnaire for use in elderly Swiss women. J Hum Nutr Diet 19, 321–330.

Finch S, Doyle W, Lowe C, Bates CJ, Prentice A, Smithers G et al. (1998). National Diet and Nutrition Survey: People Aged 65 Years and Over. The Stationery Office: London.

Grootenhuis PA, Westenbrink S, Sie CM, de Neeling JN, Kok FJ, Bouter LM (1995). A semiquantitative food frequency questionnaire for use in epidemiologic research among the elderly: validation by comparison with dietary history. J Clin Epidemiol 48, 859–868.

Hankin JH (1989). Development of a diet history questionnaire for studies of older persons. Am J Clin Nutr 50, 1121–1127; discussion 1231–1235.

Horwath CC (1993). Validity of a short food frequency questionnaire for estimating nutrient intake in elderly people. Br J Nutr 70, 3–14.

Jia X, Aucott L, Milne AC, Craig LCA, McNeill G (2008). Validation of a food frequency questionnaire in later life. J Nutr Health Aging 12, 734–751.

Jian L, Binns CW, Lee AH (2006). Validity of a food-frequency questionnaire for elderly men in southeast China. Public Health Nutr 9, 928–933.

Klipstein-Grobusch K, den Breeijen JH, Goldbohm RA, Geleijnse JM, Hofman A, Grobbee DE et al. (1998). Dietary assessment in the elderly: validation of a semiquantitative food frequency questionnaire. Eur J Clin Nutr 52, 588–596.

Kumanyika S, Tell GS, Fried L, Martel JK, Chinchilli VM (1996). Picture-sort method for administering a food frequency questionnaire to older adults. J Am Diet Assoc 96, 137–144.

Lazarus R, Wilson A, Gliksman M, Aiken J (1995). Repeatability of nutrient intakes estimated by a semiquantitative food frequency questionnaire in elderly subjects. Ann Epidemiol 5, 65–68.

Masson LF, McNeill G, Tomany JO, Simpson JA, Peace HS, Wei L et al. (2003). Statistical approaches for assessing the relative validity of a semi-quantitative food frequency questionnaire: use of correlation coefficients and the Kappa statistic. Public Health Nutr 6, 313–321.

McNeill G, Avenell A, Campbell MK, Cook JA, Hannaford PC, Kilonzo MM, for the MAVIS trial group et al. (2007). Effect of multivitamin and multimineral supplementation on cognitive function in men and women aged 65 years and over: a randomised controlled trial. Nutr J 6, 10.

Morris MC, Tangney CC, Bienias JL, Evans DA, Wilson RS (2003). Validity and reproducibility of a food frequency questionnaire by cognition in an older biracial sample. Am J Epidemiol 158, 1213–1217.

Munger RG, Folsom AR, Kushi LH, Kaye SA, Sellers TA (1992). Dietary assessment of older Iowa women with a food frequency questionnaire: nutrient intake, reproducibility, and comparison with 24-h dietary recall interviews. Am J Epidemiol 136, 192–200.

Nes M, Frost Andersen L, Solvoll K, Sandstad B, Hustvedt BE, Lovo A et al. (1992). Accuracy of a quantitative food frequency questionnaire applied in elderly Norwegian women. Eur J Clin Nutr 46, 809–821.

Novel Assessment of Nutrition and Ageing (2008): http://wiki.bath.ac.uk/display/nana/Novel+Assessment+of+Nutrition+and+Ageing.

Office of National Statistics (2007). Population trends no 130. Winter 2007. http://www.statistics.gov.uk/downloads/theme_population/Population_Trends130_web.pdf.

Pope SK, Kritchevsky SB, Morris MC, Block G, Tylavsky FA, Lee JS et al. (2007). Cognitive ability is associated with suspected reporting errors on food frequency questionnaires. J Nutr Health Aging 11, 55–58.

Samet JM (1989). Surrogate measures of dietary intake. Am J Clin Nutr 50, 1139–1144; discussion 1231–1235.

Sawaya AL, Tucker K, Tsay R, Willett W, Saltzman E, Dallal GE et al. (1996). Evaluation of four methods for determining energy intake in young and older women: comparison with doubly labeled water measurements of total energy expenditure. Am J Clin Nutr 63, 491–499.

Shahar D, Fraser D, Shai I, Vardi H (2003). Development of a food frequency questionnaire (FFQ) for an elderly population based on a population survey. J Nutr 133, 3625–3629.

Small GW (2002). What we need to know about age related memory loss? BMJ 324, 1502–1505.

Spreen O, Strauss E (1998). A Compendium of Neuropsychological Tests: Administration, Norms and Commentary, 2nd edn. Oxford University Press: Oxford.

Tangney CC, Bienias JL, Evans DA, Morris MC (2004). Reasonable estimates of serum vitamin E, vitamin C, and beta-cryptoxanthin are obtained with a food frequency questionnaire in older black and white adults. J Nutr 134, 927–934.

Taylor-Davis SA, Smiciklas-Wright H (1993). The quality of survey data obtained from elderly adults. J Nutr Elder 13, 11–21.

van Staveren WA, de Groot LC, Blauw YH, van der Wielen RP (1994). Assessing diets of elderly people: problems and approaches. Am J Clin Nutr 59, 221S–223S.

Visser M, De Groot LC, Deurenberg P, Van Staveren WA (1995). Validation of dietary history method in a group of elderly women using measurements of total energy expenditure. Br J Nutr 74, 775–785.

Wechsler D (1998). Memory Scale, 3rd edn. Harcourt, Brace & Company: London.

Wengreen HJ, Munger RG, Wong SS, West NA, Cutler R (2001). Comparison of a picture-sort food-frequency questionnaire with 24-h dietary recalls in an elderly Utah population. Public Health Nutr 4, 961–970.

Zanardo F, De Beni R, Moe A (2006). Influence of other-beliefs on self-beliefs and on everyday memory self-report in the elderly. Aging Clin Exp Res 18, 425–432.
Acknowledgements
We thank Alison Avenell, Lawrence Whalley and Ian Deary for collaboration on the MAVIS and 1936 birth cohort studies and all the participants for their cooperation. The MAVIS trial was funded by PPP Healthcare. XJ was funded by a PhD studentship from the Institute of Applied Health Sciences, University of Aberdeen.
Additional information
Geraldine McNeill drafted the majority of the manuscript, John Winter carried out the literature review and Xueli Jia carried out and analysed the validation study in relation to cognitive function. All the authors read and approved the final manuscript.
About this article
Cite this article
McNeill, G., Winter, J. & Jia, X. Diet and cognitive function in later life: a challenge for nutrition epidemiology. Eur J Clin Nutr 63 (Suppl 1), S33–S37 (2009). https://doi.org/10.1038/ejcn.2008.62
Published:

Issue Date:

DOI: https://doi.org/10.1038/ejcn.2008.62
Keywords
diet

dietary assessment

cognitive function

old age