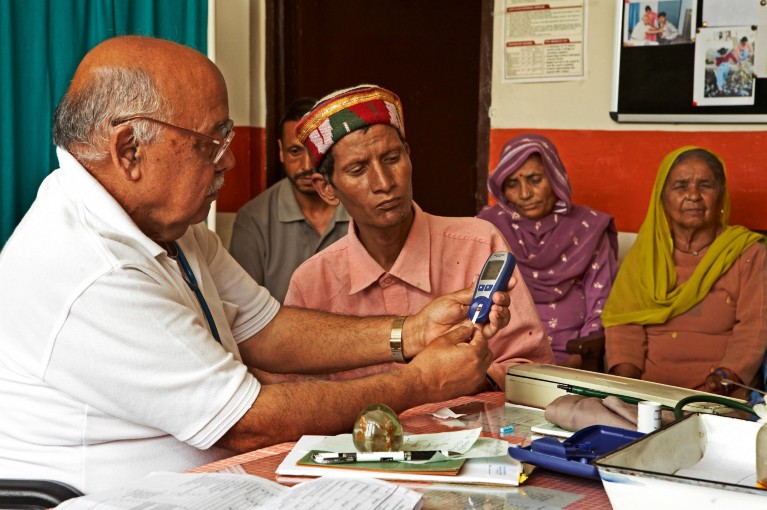 Analysis reveals that awareness, treatment and control of diabetes is low among impoverished and less educated people in India1.
The disease is more prevalent in high-income states but lower in poorer states. Women are more likely to be aware of diabetes and seek treatment, and are better at controlling it than men.
Researchers at the International Institute for Population Sciences in Mumbai estimated the prevalence, and awareness, treatment and control of diabetes of 2,078,315 individuals aged 15 and above in 36 states. They selected participants from the database of the fifth National Family Health Survey, conducted between 2019 and 2021.
In 15 states the prevalence of diabetes is higher than the 16.1% national average. Rajasthan is the state least affected, with 10% prevalence. Diabetes awareness levels range from 14.4% in Meghalaya to 54.4% in Telangana.
Prevalence increases with age and affects more males than females. Diabetes is higher among people who live in urban areas, those with small families (fewer than three members) and those who are married.
On average, 32.9% of households have at least one diabetic member, which is nearly one third of all households in India. In economically prosperous states, such as Goa, Andhra Pradesh, Tamil Nadu and Kerala, more than 40% of households include an individual with diabetes.
The researchers say their findings will be helpful in monitoring and designing guidelines for the control and management of diabetes in India.