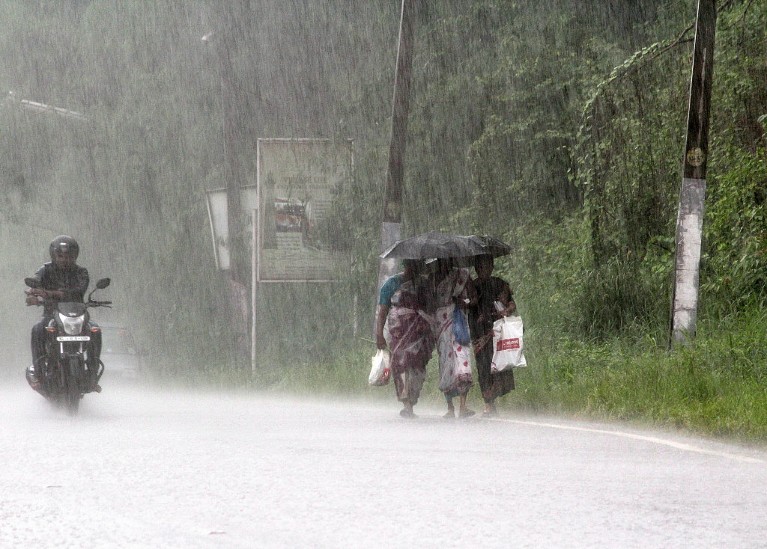 Researchers in India have discovered a new method for early detection of heavy rainfall events during the Indian summer monsoon season1. In their study, conducted in Trivandrum, Kerala, they predicted such events a few hours in advance by using signals received from GPS satellites.
The team used continuous GPS and rainfall data to forecast the occurrence of heavy rainfall events in Kerala, a region in the southwest coast of India that is often affected by monsoons.
Precipitable water content in the atmosphere reaches its peak a few hours before a heavy rainfall. The researchers, including those from Cochin University of Science and Technology, Space Applications Centre, Ahmedabad, India Meteorological Department, Thiruvananthapuram and Indian Institute of Geomagnetism, found that any heavy rainfall event can be detected around six hours in advance using the delay in receiving GPS signals due to the rapid increase in atmospheric water vapour. The team studied 8 extreme rainy events, including the devastating flood of August 2018, which killed around 445 people and displaced 5.4 million others.
The study highlights the potential of GPS-derived time delays in the early detection of heavy precipitation events and the onset time of the Indian summer monsoon. However, more observations are needed to prove the statistical significance of the relationship, the researchers say.
Despite being an emerging field in GPS Geodesy, the use of GPS Meteorology in India for weather forecasting applications is still in its early stages. The authors hope that their findings will encourage the wider usage of GPS technology helping policymakers and observers in India to design better surveillance systems.