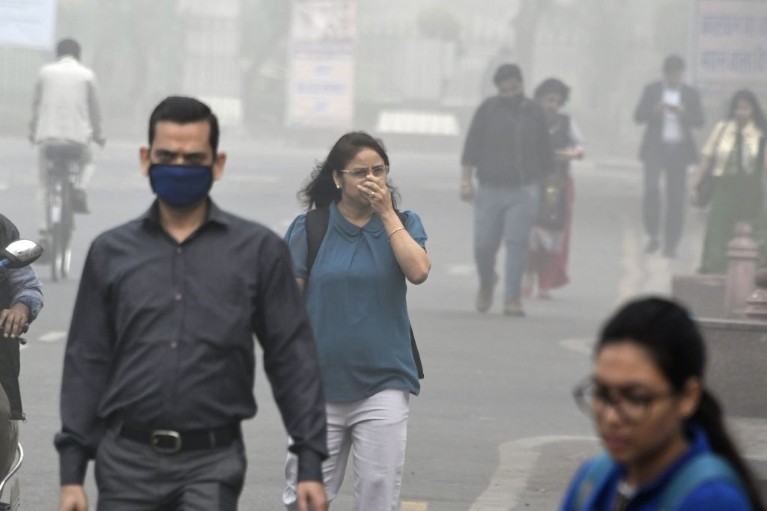 An increase in ambient fine particles (particulate matter) predicts anaemia cases among Indian women of reproductive age1, a study shows. Fine particles, such as sulfate and black carbon, are linked with anaemia more than organic carbon and dust.
Industry created the most fine particles, followed by domestic work, power, road dust, agricultural waste-burning and transport sectors, says a team at the Indian Institute of Technology Delhi in New Delhi.
Previous studies had linked fine-particle exposure to anaemia in developed countries. To examine a similar link in India, scientists estimated long-term exposure to fine particles, such as black carbon, organic carbon, sulfate, soil dust and sea salt, using 10 years of satellite-based data.
They found that anaemia prevalence across Indian districts was 53.1%, with slightly fewer cases in urban areas compared with the rural areas. Anaemia burden varied among states substantially, ranging from 22.6% in Nagaland to 64.4% in Jharkhand.
The analysis also showed that the industrial, domestic and power sectors were major contributors to sulfate and black carbon levels.
The researchers say that long-term exposure to high concentrations of fine particles, which in India far exceeds the permissible limit set by the World Health Organisation, triggers inflammation through oxidative stress. This impairs iron transport and absorption within the body, reducing the availability of iron for haemoglobin formation, leading to anaemia.
Adopting clean-air strategies will help reduce anaemia burden in 186 Indian districts below the national target of 35%, they add.