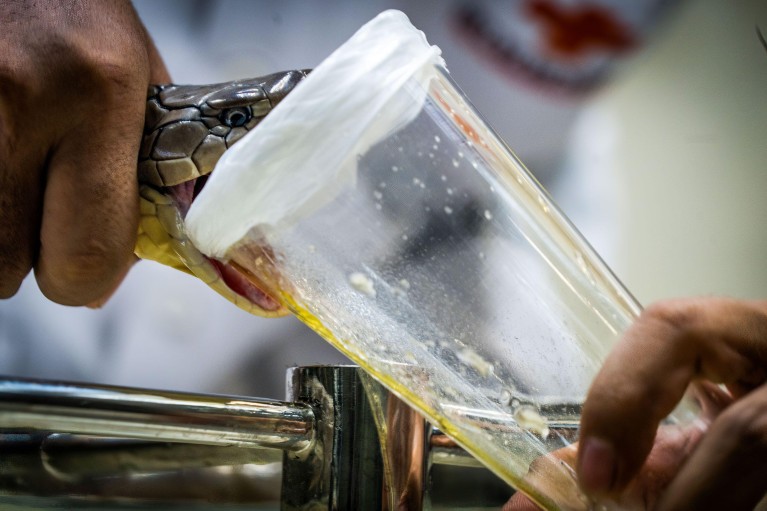 More than 20 000 people in Sub-Saharan Africa are reported to die each year from snakebite, but a study of households in rural Mozambique, published in Toxicon, indicates that this may be a "severe underestimation".
The study found that the total number of snakebites reported to the researchers was much higher than the number of cases recorded by health centers. Snakebite incidence was also quantified in terms of species, location of the attack, type of treatment, season, and gender of the victims.
Data collected from 1037 households in nine communities in Cabo Delgado in the north of the country found that 16% of people bitten by a snake are treated in health centres with 59% preferring traditional medicine.
Johan Marais, a herpetologist from Pretoria-based African Snakebite Institute and a co-author of the study says extrapolation of death rates in Mozambique suggest that Sub-Saharan Africa snakebite mortality could be as high as 50,000 annually.
Harith Farooq, a research fellow from Lurio University's faculty of natural sciences in Mozambique, and a co-author of the study, says there is a need to find out why many rural people prefer to seek traditional medicine rather than going to hospital. He says more field surveys are needed to measure the real incidence of snakebites to guide policy interventions.
Lack of Antivenoms
A variety of research has shown a lack of access to effective antivenoms. This is particularly true in countries where conflicts and humanitarian crises increase exposure to snakes and disrupt health systems' capacity for surveillance and treatment.
A study in Ethiopia found that access to antivenom is limited and very expensive, even in public hospitals, where healthcare providers may be forced to resort to alternatives that may not be as safe or effective.
"Snakebite frequency is grossly underreported unless treatment options are available," the researchers said, adding that there is an urgent need for randomized trials to evaluate the effectiveness and safety of promising antivenoms for Sub-Saharan Africa.
According to Marais, the method of manufacturing antivenoms – hyperimmunising horses with snake venom and extracting the serum from their blood – adds to the cost. The most popular and effective antivenom, Marais told Nature Africa, is the South African polyvalent antivenom made from the venom of ten snakes — black mamba, green mamba, Jameson's mamba, puff adder, gaboon adder, forest cobra, snouted cobra, Cape cobra, and Mozambique spitting cobra.
This antivenom has a 3-year cold shelf-life, and costs approximately USD $125 per 10ml vial. Most victims require 6-15 vials, depending on the species and the severity of a bite. The cost of treating a single snakebite in a private hospital can thus easily exceed USD $10,000. However, he added that many snakebites, including those of the Western gaboon adder and black-necked spitting cobra are not treatable by this antivenom.
South African Vaccine Producers, the only producer of antivenom in the country, has experienced severe shortages for the past six months
Snakebite envenoming was reinstated on the neglected tropical disease (NTD) list in 2017 in response to calls from researchers and NGOs. With only seven years until the WHO's goal of halving snakebite mortality is due to be met, there is a need for improved data collection to target interventions, and better burden estimation.