Abstract
Dysthymia is highly prevalent—though underdiagnosed—occurring in at least 3% of the population. We conceptualize it as the clinical extension of adaptive traits that have developed during evolution to cope with stress and failure. A classification of dysthymias into anxious and anergic subtypes—and their putative association to bipolarity—is proposed. We further posit neurochemical and neurophysiological substrates for the two subtypes. A better recognition and understanding of dysthymic subtypes and their respective place in the affective spectrum will increase the proportion of people that may benefit from targeted treatments. It would also expand the pool of subjects that may be enrolled in genetic and pharmacogenomic research studies.
Relevant articles
Open Access articles citing this article.
H Le-Niculescu

,

N J Case

…

A B Niculescu

Translational Psychiatry Open Access 26 April 2011
Access options
Subscribe to Journal
Get full journal access for 1 year
$119.00
only $9.92 per issue
All prices are NET prices.
VAT will be added later in the checkout.
Tax calculation will be finalised during checkout.
Buy article
Get time limited or full article access on ReadCube.
$32.00
All prices are NET prices.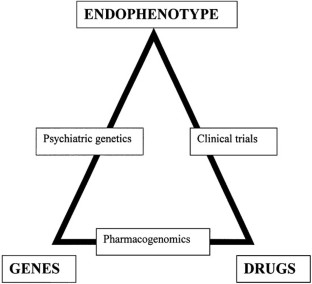 References
Wilson DR . Evolutionary epidemiology and manic depression Br J Med Psychol 1998 71: 375–395

Akiskal HS . Dysthymia, cyclothymia and related chronic subthreshold mood disorders. In: Gelder M, Lopez-Ibor J, Andreasen N (eds) New Oxford Textbook of Psychiatry Oxford University Press: London 2000 pp 736–749

Weissman MM, Leaf PJ, Bruce ML, Florio L . The epidemiology of dysthymia in five communities: rates, risks, comorbidity, and treatment Am J Psychiatry 1988 145: 815–819

Akiskal HS . Dysthymic disorder: psychopathology of proposed chronic depressive subtypes Am J Psychiatry 1983 140: 11–20

Brunello N, Akiskal H, Boyer P, Gessa GL, Howland RH, Langer SZ et al. Dysthymia: clinical picture, extent of overlap with chronic fatigue syndrome, neuropharmacological considerations, and new therapeutic vistas J Affect Disord 1999 52: 275–290

Akiskal HS . Dysthymia as a temperamental variant of affective disorder Eur Psychiatry 1996 11 (suppl 3): 117s–122s

Akiskal HS, Placidi GF, Signoretta S, Liguori A, Gervasi R, Maremmani I et al. TEMPS-I: Delineating the most discriminant traits of cyclothymic, depressive, irritable and hyperthymic temperaments in a nonpatient population J Affect Disord 1998 51: 7–19

Placidi GF, Signoretta S, Liguori A, Gervasi R, Maremmani I, Akiskal HS . The Semi-Structured Affective Temperament Interview (TEMPS-I): reliability and psychometric properties in 1010 14–26 year students J Affect Disord 1998 47: 1–10

Nesse RM . Is depression an adaptation? Arch Gen Psychiatry 2000 57: 14–20

Niculescu AB, HS Akiskal . Sex hormones, Darwinism and depression Arch Gen Psychiatry (in press)

Markowitz JC, Moran ME, Kocsis JH, Frances AJ . Prevalence and comorbidity of dysthymic disorder among psychiatric outpatients J Affect Disord 1992 24: 63–71

Haykal RF, HS Akiskal . The long-term outcome of dysthymia in private practice: clinical features, temperament, and the art of management J Clin Psychiatry 1999 60: 508–518

Akiskal HS, Lemmi H, Dickson H, King D, Yerevanian B, Van Valkenburg C . Chronic depressions Part 2. Sleep EEG differentiation of primary dysthymic disorder from anxious depressions J Affect Disord 1984 6: 287–295

Gold PW, Chrousos GP . The endocrinology of melancholic and atypical depression: relation to neurocircuitry and somatic consequences Proc Assoc Am Physicians 1999 111: 22–34

Tebartz van Elst L, Woermann FG, Lemieux L, Trimble MR . Amygdala enlargement in dysthymia—a volumetric study of patients with temporal lobe epilepsy Biol Psychiatry 1999 46: 1614–1623

Akiskal HS, McKinney WT . Depressive disorders: toward a unified hypothesis Science 1973 182: 20–29

Kaufman J, Plotsky PM, Nemeroff CB, Charney DS . Effects of early adverse experiences on brain structure and function: clinical implications Biol Psychiatry 2000 48: 778–790

Benazzi F . Characteristics of bipolar II patients with interpersonal rejection sensitivity Psychiatry Clin Neurosci 2000 54: 499–501

Akiskal HS . Subaffective disorders: dysthymic, cyclothymic, and bipolar II disorders in the 'borderline' realm Psychiatr Clin North Am 1981 4: 25–46

Riso LP, Klein DN, Ferro T, Kasch KL, Pepper CM, Schwartz JE et al. Understanding the co-morbidity between early-onset dysthymia and cluster B personality disorders: a family study Am J Psychiatry 1996 153: 900–906

Kornstein SG, Schatzberg AF, Thase ME, Yonkers KA, McCollough JP, Keitner GI et al. Gender differences in chronic major and double depression J Affect Disord 2000 60: 1–11

Kornstein SG, Schatzberg AF, Thase ME, Yonkers KA, McCollough JP, Keitner GI et al. Gender differences in treatment response to sertraline versus imipramine in chronic depression Am J Psychiatry 2000 157: 1445–1452

Perugi G, Akiskal HS, Lattanzi L, Cecconi D, Mastrocinque C, Patronelli A et al. The high prevalence of soft bipolar (II) features in atypical depression Compr Psychiatry 1998 39: 63–71

Licino J, Negrao AB, Mantzoros C, Kaklamani V, Wong ML, Bongiorno PB et al. Sex differences in circulating human leptin pulse amplitude: clinical implications J Clin Endocrinol Metab 1998 83: 4140–4147

Rosenthal TL, Akiskal HS, Scott-Strauss A, Rosenthal RH, David M . Familial and developmental factors in characterological depressions J Affective Disord 1981 3: 183–192

Altemus M, Dale JK, Michelson D, Demitrack MA, Gold PW, Straus SE . Abnormalities in response to vasopressin infusion in chronic fatigue syndrome Psychoneuroendocrinology 2001 26: 175–188

Niculescu AB . Will to live, suicide and euthanasia Arch Int Med 2000 160: 1706

Lecrubier Y, Weiller E . Neurasthenia and thymasthenia Encephale 1994 S3: 559–562

Serretti A, Jori MC, Casadei G, Ravizza L, Smeraldi E, HS Akiskal . Delineating psychopathologic clusters within dysthymia: a study of 512 outpatients without major depression J Affect Disord 1999 56: 17–25

Akiskal HS, Rosenthal TL, Haykal RF, Lemmi H, Rosenthal RH, Scott-Strauss A . Characterological depressions. Clinical and sleep EEG findings separating 'subaffective dysthymias' from 'character spectrum disorders' Arch Gen Psychiatry 1980 37: 777–783

Pani L, Porcella A, Gessa GL . The role of stress in the pathophysiology of the dopaminergic system Mol Psychiatry 2000 5: 14–21

Kovacs M, Akiskal HS, Gatsonis C, Parrone PL . Childhood-onset dysthymic disorder: clinical features and prospective naturalistic outcome Arch Gen Psychiatry 1994 51: 365–374

Lecrubier Y, Boyer P, Turjanski S, Rein W . Amisulpride versus imipramine and placebo in dysthymia and major depression J Affect Disord 1997 43: 95–103

Ravindran AV, Griffiths J, Waddell C, Anisman H . Stressful life events and coping styles in relation to dysthymia and major depressive disorder: variations associated with alleviation of symptoms following pharmacotherapy Prog Neuro-Psychopharmacol Biol Psychiatry 1995 19: 634–653

Anisman H, Ravindran AV, Griffiths J, Merali Z . Endocrine and cytokine correlates of major depression and dysthymia with typical or atypical features Mol Psychiatry 1999 4: 182–188

Anisman H, Ravindran AV, Griffiths J, Merali Z . Interleukin-1 beta production in dysthymia before and after pharmacotherapy Biol Psychiatry 1999 46: 1649–1655

Moerk KC, DN Klein . The development of major depressive episodes during the course of dysthymic and episodic major depressive disorders: a retrospective examination of life events J Affect Disord 2000 58: 117–123

Judd LL, HS Akiskal . Delineating the longitudinal structure of depressive illness: beyond clinical subtypes and duration thresholds Pharmacopsychiatry 2000 33: 3–7

Griffiths J, Ravindran AV, Merali Z, Anisman H . Dysthymia: a review of pharmacological and behavioral factors Mol Psychiatry 2000 5: 242–261

Judd LL, Akiskal HS, Zeller PJ, Paulus M, Leon AC, Maser JD et al. Psychosocial disability during the long-term course of unipolar major depressive disorder Arch Gen Psychiatry 2000 57: 375–380

Wells KB, Burnam MA, Rogers W, Hays R, Camp P . The course of depression in adult outpatients: results from the Medical Outcomes Study Arch Gen Psychiatry 1992 49: 788–794

Akiskal HS, Bolis CL, Cazzullo C, Costa e Silva JA, Gentil V, Lecrubier Y et al. Dysthymia in neurological disorders Mol Psychiatry 1996 1: 478–491

Niculescu AB . Prophylactic antidepressant treatment before patients are admitted Lancet 2000 355: 406–407

Ravindran AV, Guelfi JD, Lane RM, Cassano GB . Treatment of dysthymia with sertraline: a double-blind, placebo-controlled trial in dysthymic patients without major depression J Clin Psychiatry 2000 61: 821–827

Niculescu AB, Segal D, Kuczenski R, Barrett T, Hauger R, JR Kelsoe . Identifying a series of candidate genes for mania and psychosis: a convergent functional genomics approach Physiol Genomics 2000 4: 83–91

Manji HK, Lenox RH . Signaling: cellular insights into the pathophysiology of bipolar disorder Biol Psychiatry 2000 48: 518–530
About this article
Cite this article
Niculescu III, A., Akiskal, H. Proposed endophenotypes of dysthymia: evolutionary, clinical and pharmacogenomic considerations. Mol Psychiatry 6, 363–366 (2001). https://doi.org/10.1038/sj.mp.4000906
Received:

Revised:

Accepted:

Published:

Issue Date:

DOI: https://doi.org/10.1038/sj.mp.4000906
Keywords
dysthymia

neurasthenia

pharmacogenomics

endophenotypes

genes

evolution

gender

serotonin

dopamine
This article is cited by
H Le-Niculescu
N J Case
A B Niculescu

Translational Psychiatry (2011)

F. Iris
M. Gea
P. Santamaria

Bio Tribune Magazine (2008)