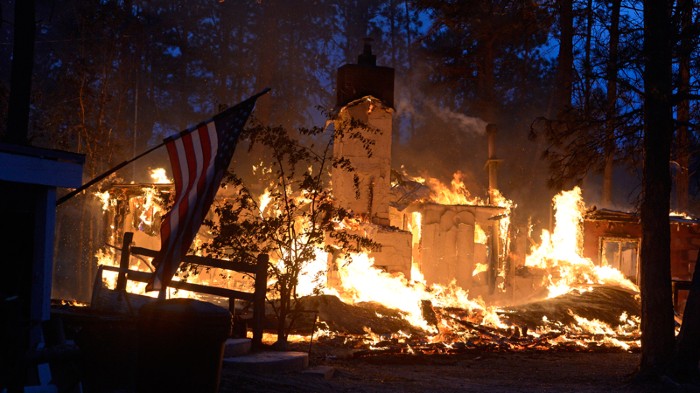 Geography
The housing trend feeding wildfires' flames
A boom in house-building in forests, scrublands and grasslands of the United States is exacerbating wildfire risk.
In recent years, wildfires have torched homes and taken lives across the country, from California to Tennessee. To investigate housing trends that contribute to destructive wildfires, Volker Radeloff at the University of Wisconsin–Madison and his colleagues combined census data with information from a national land-cover database. The researchers found that between 1990 and 2010, 12.7 million new homes — 43% of those constructed in the contiguous United States — were built in or near areas of natural vegetation.
The authors say that these developments, which cover a total area larger than Washington State, are likely to heighten the threat that fires pose to life and property, because it is difficult to fight wildfires in communities. And, with humans starting most wildfires, construction in wild landscapes is also likely to increase ignitions.