Reviewer Recognition
Reviewer Recognition
2022 Top Reviewers
Our reviewers are essential in supporting the publication process of Oncogene. Their knowledge and critical evaluation is key and always appreciated.
To show our thanks, we present here the profiles those awarded our 'top reviewer' accolade in 2022.
Daniel Frigo - USA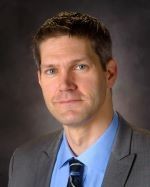 Dr. Daniel Frigo received his B.S. in biochemistry from the University of Notre Dame and earned his Ph.D. in molecular and cellular biology from Tulane University. He was then awarded a postdoctoral fellowship and appointed to research scientist within the Department of Pharmacology & Cancer Biology at Duke University Medical Center in Durham, NC. He was appointed to a faculty position as an Assistant Professor at the University of Houston's Center for Nuclear Receptors & Cell Signaling and the Department of Biology & Biochemistry in 2010. In 2017, he moved his laboratory to The University of Texas MD Anderson Cancer Center where he is currently a tenured Associate Professor in the Departments of Cancer Systems Imaging (primary) and Genitourinary Medical Oncology (secondary). He remains an Adjunct Associate Professor with the University of Houston. Dr. Frigo's research is focused on understanding the basic biology of prostate cancer for the purpose of developing new therapies to treat the advanced stages of the disease.
Huarong Chen - China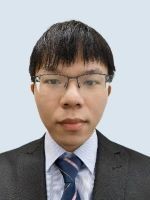 Dr Huarong Chen is currently a research assistant professor in the Department of Anaesthesia and Intensive Care, and principal investigator in the State Key Laboratory of Digestive Disease of the Chinese University of Hong Kong. His research focuses on investigating functional, mechanistic, and clinical significance of RNA modifications in the pathogenesis of Gastrointestinal (GI) cancer and infectious diseases. As of 2023, he has published 49 articles in peer-reviewed journals with total impact factors of 630 and h-index of 22, 18 of which he is the first or corresponding author, including Gastroenterology (2020, 2022), Theranostics (2019, 2022), Biochim Biophys Acta Rev Cancer (2020, 2022), EbioMedicine and Oncogene (2017, 2018, 2022). He has obtained 5 external competitive grants (2020-2022) with a total amount of over 5 million Hong Kong dollars as PI. In recognition of his contribution to medical sciences, he has been awarded Poster of distinction (DDW 2021), Young investigator award (Hong Kong Society for Immunology 2020) and Basic Science Travel Grants (UEGW 2016).
Cristine Alves da Costa - France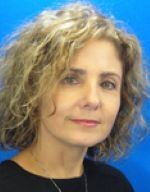 Dr Cristine Alves da Costa is a research director (DR2) at INSERM and manages a team at the Institute of Molecular and Cellular Pharmacology (IPMC-CNRS, UMR7275). She is graduated in Pharmacy-Biochemistry from the Faculty of Pharmaceutical Sciences, University Estadual Paulista "Prof. Júlio de Mesquita Filho" Sao Paulo, Brazil and a PhD in Pharmacy-Biochemistry from the Faculty of Pharmaceutical Sciences, University of São Paulo, USP, Brazil in 1997. Actually, she drives a team that develop projects aiming the delineation of the role of Parkinson's disease associated (a-synuclein, parkin, etc) proteins in the origin of cell death in neurodegenerative disorders and tumor suppression. Her research interests include Parkinson's and Alzheimer's disease molecular and cell biology, apoptosis, autophagy and ER stress. Moreover, she is also interested in the interplay between these two pathologies via common molecular denominators and the link between neurodegenerative disorders and human brain cancer.
Yi Bao - China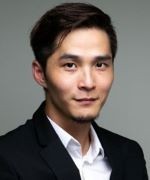 Yi Bao obtained his PhD in Cancer Biology from National University of Singapore and his MSc in Molecular Medicine from the University of Sheffield. He was trained on Precision Oncology by Professor Qiang Yu during his PhD, and further pursued his postdoctoral trainings on Immuno-oncology under the supervision of Professor Jun Yu, and subsequently Professor Arul Chinnaiyan. His work focuses on identification of predictive biomarkers and therapeutic targets for personalized medicine, particularly immunotherapies. He has authored or coauthored research articles published in prestigious peer-reviewed journals, such as Nat. Commun., Nat. Med., JCI, JEM, etc.
Zoran Culig - Austria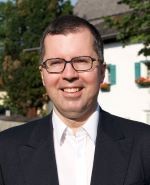 Zoran Culig received his M.D. from the University of Zagreb, Croatia, in 1990. He continued his postdoctoral research at the Department of Urology, Medical University of Innsbruck, Austria. His research is focused on mechanisms of progression and therapy resistance in prostate cancer, in particular on androgen receptor and its co-activators during disease progression. He publishes regularly in pathology, oncology and endocrinology journals (American Journal of Pathology, Molecular Cancer Research, Molecular Cancer Therapeutics, Endocrine-Related Cancer). His research is supported by the Austrian Science Fund FWF and the European Union (Eureka). Zoran Culig has received prestigious international awards such as Dominique Chopin Award, C.E. Alken Award and awards by the European Association of Urology.