About the Editors
Editor-in-Chief: Leah Whigham, PhD, FTOS

Leah Whigham, PhD, FTOS, is Director of the Center for Community Health Impact (CCHI) and Associate Professor with The University of Texas Health Sciences Center at Houston (UTHealth) School of Public Health in El Paso, Texas. With over 20 years of experience in basic, clinical, and community research, her work has increased our understanding of metabolism as it relates to obesity, the influence of nutrients and immune function on body composition, and the impact of the environment on nutrition and physical activity. Dr. Whigham serves on the Executive Committee as Secretary/Treasurer of The Obesity Society, and as Editor-in-Chief for Nutrition & Diabetes.
Associate Editors:
Molly S. Bray, The University of Texas at Austin, USA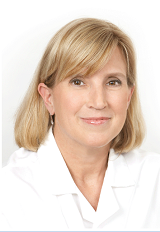 Dr. Bray holds the Susan T. Jastrow Endowed Chair in the Department of Nutritional Sciences at the University of Texas at Austin, with a master's degree in Exercise Physiology and a PhD in Human and Molecular Genetics. Dr. Bray's research focuses on the relationship between genetic variation, energy balance, and lifestyle factors such as exercise, nutrition, and circadian patterns of behavior. Work in her laboratory is designed to identify the mechanisms by which timing and quality of energy intake affects weight gain and metabolic health, in particular through intestinal absorption and the gut microbiome. Dr. Bray also currently leads one of the largest genetic studies of exercise adherence established to date, the Training Interventions and Genetics of Exercise Response (TIGER) study, with a total cohort of more than 3,500 individuals. Dr. Bray's research has included investigations of aerobic fitness and resting and exercise energy expenditure in children and adolescents and clinical studies of morbidly obese adolescents undergoing bariatric surgery.
Durval Ribas-Filho, Padre Albino Foundation Medical School, São Paulo, Brazil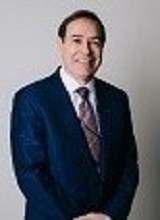 Dr. Durval Ribas-Filho is master and doctor of medicine (MD PhD) by FAMERP / São Paulo School of Medicine and has the title of specialist in Nutrology (Medical Nutrition), Internal Medicine and Endocrinology by the Federal Council of Brazilian Medical Association.
Dr. Ribas-Filho, currently holds the position of Professor of Nutrology and Endocrinology at School of Medicine Padre Albino Foundation, São Paulo, Brazil; President of the Brazilian Association of Nutrology (ABRAN); and Medical Scientific Coordinator Chief of the National Postgraduate Course of the Brazilian Association of Nutrology.
He has much clinical experience and many publications relating to Medical Nutrition, Obesity and Metabolic Syndrome.
Communications Editor: Ted Kyle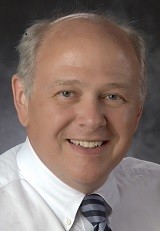 Ted Kyle founded ConscienHealth in 2009. He is a pharmacist and healthcare innovation professional who works with health and obesity experts for sound policy and innovation to address obesity. Ted serves on the Board of Directors for the Obesity Action Coalition, advises The Obesity Society on advocacy, and consults with organizations addressing the needs of people living with obesity. He is a tireless advocate for people living with obesity. His widely-read daily commentary, published at conscienhealth.org/news, reaches an audience of more than 15,000 thought leaders in health and obesity. His peer-reviewed publications focus upon weight bias and policy related to health and obesity.
Founding Editor-in-Chief: Richard Atkinson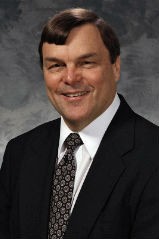 Richard Atkinson is Emeritus Professor of Medicine and Nutritional Sciences, University of Wisconsin, Madison; Adjunct Professor of Molecular Medicine and Drug Research, University of Karachi, Pakistan; Visiting Professor of Molecular Medicine, Karolinska Institute, Stockholm, Sweden; Director of the Obetech Obesity Research Center, Richmond, VA; and President of Obetech, LLC. He is Editor of the International Journal of Obesity; Regional Vice-President of The Obesity Society; Board of Directors Member, World Obesity Federation; Past President of the American Obesity Association, the North American Association for the Study of Obesity (now TOS), and the American Society for Clinical Nutrition. He is interested in obesity policy and has advocated for young investigator programs nationally and internationally.