About the Editors
Editor-in-Chief: Dr. Nikhil Dhurandhar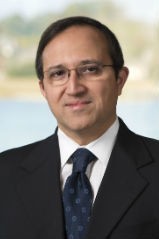 Former president of The Obesity Society (2014-2015), current professor and chair of Nutritional Sciences at Texas Tech University, Nikhil Dhurandhar has over 20 years of experience as a physician and nutritional biochemist. Having published over 100 scientific articles and book chapters, Nikhil has had a prolific research career - coining the term "Infectobesity" to describe obesity of infectious origin. His research team was the first to identify adipogenic effects of an avian adenovirus (SMAM-1) and a human adenovirus (Ad36) that cause obesity in animals including rodents and monkeys, and are associated with humans and non-human primates. His team has also recently identified a novel adenoviral protein that potentially could be exploited for its anti-diabetic properties.
Associate Editors
Angelo Avogaro, PhD
AA Professor of Endocrinology and Metabolic Diseases
Department of Medicine
University of Padova, Italy
Leah Whigham, PhD, FTOS
Executive Director, Paso del Norte Institute for Healthy Living
Associate Professor, Department of Public Health Sciences
University of Texas at El Paso
Founding Editor-in-Chief: Richard Atkinson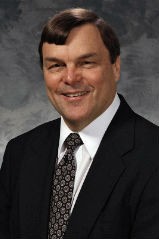 Richard Atkinson is Emeritus Professor of Medicine and Nutritional Sciences, University of Wisconsin, Madison; Adjunct Professor of Molecular Medicine and Drug Research, University of Karachi, Pakistan; Visiting Professor of Molecular Medicine, Karolinska Institute, Stockholm, Sweden; Director of the Obetech Obesity Research Center, Richmond, VA; and President of Obetech, LLC. He is Editor of the International Journal of Obesity; Regional Vice-President of The Obesity Society; Board of Directors Member, World Obesity Federation; Past President of the American Obesity Association, the North American Association for the Study of Obesity (now TOS), and the American Society for Clinical Nutrition. He is interested in obesity policy and has advocated for young investigator programs nationally and internationally.