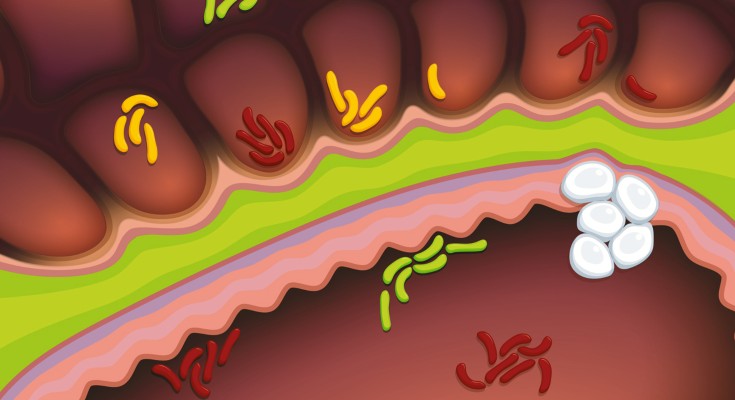 The complex links among ageing, inflammation and dysbiosis in the pathology of bladder cancer.
Featured
In this Review, Joshi and colleagues describe the immune landscape of penile cancer, examine existing and novel immune-based therapeutic targets, and discuss the future directions of immune-based therapies in penile cancer based on preclinical and clinical studies.

Vidhu B. Joshi

Philippe E. Spiess

Jad Chahoud

In this Review, the authors discuss the current evidence for the use of prostate-specific membrane antigen (PSMA) PET and whole-body (WB) MRI, consider the evolving use of PSMA PET-derived and WB MRI-derived quantitative biomarkers and make recommendations for future clinical trials of these modalities.

Yishen Wang

Joao R. Galante

Veeru Kasivisvanathan
Federico Ferraris

Jay D. Raman

Jose Rozanec

Yishen Wang

Joao R. Galante

Veeru Kasivisvanathan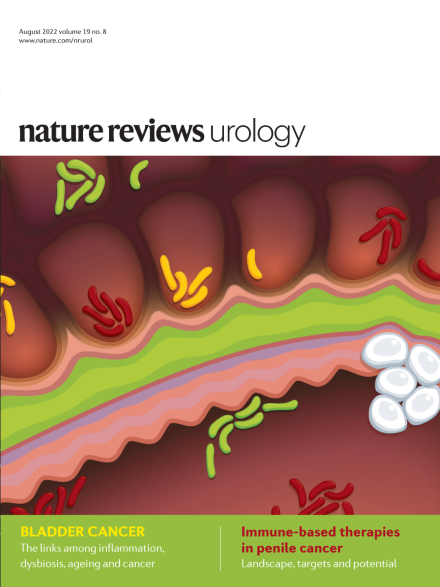 Announcements
Follow NRU on Twitter for content, news, and updates from the Editors.

Nature Reviews Urology is committed to facilitating training in peer review and to ensuring that everyone involved in our peer-review process is appropriately recognised. We have, therefore, joined an initiative to allow and encourage established referees to involve one early-career researcher in our peer-review process.
Controversies over how, why and when pelvic lymph node dissection (PLND) should be performed persist. Available data suggest that a limited number of patients will experience a curative benefit from PLND, but it remains the most tried and tested diagnostic tool for staging. New techniques aim to improve noninvasive detection of diseased nodes.

Gallus B. Ineichen

Fiona C. Burkhard

Some chemotherapeutic agents can induce distinct mutational signatures in healthy cells in patients with cancer. The effect of such mutational signatures on spermatogenesis is not fully understood but is of great clinical importance for counselling patients diagnosed with cancer planning to start a family after treatment.

Ari P. Bernstein

Justin Loloi

Ranjith Ramasamy